Madeleine McCann: Met Police rules out its four official suspects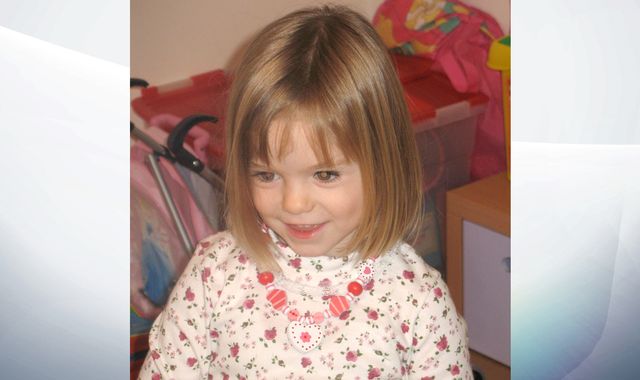 Apr 25, 2017
The only four official suspects investigated by the Met Police over the abduction of Madeleine McCann have been ruled out of the inquiry.
General Election 2017: May warns ministers against complacency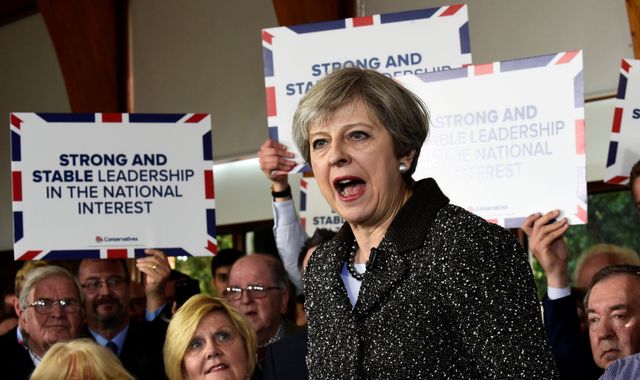 3 hours ago
Theresa May has warned her ministers not to think a General Election victory on 8 June is a done deal.
Tom Hardy tackles motorbike theft suspect in south west London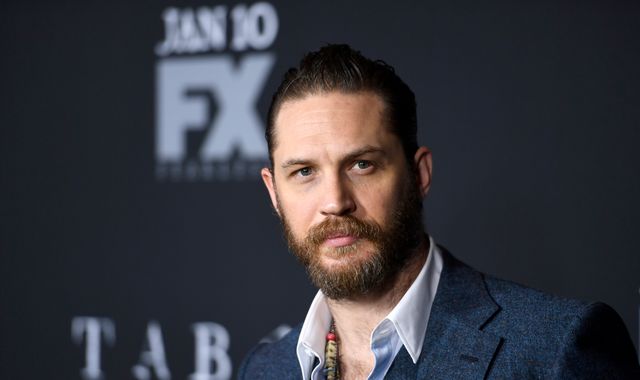 3 hours ago
Actor Tom Hardy has proved he is not just an action hero on screen after chasing down and catching a suspected thief in south west London.
Sir Elton John struck down by 'potentially deadly' infection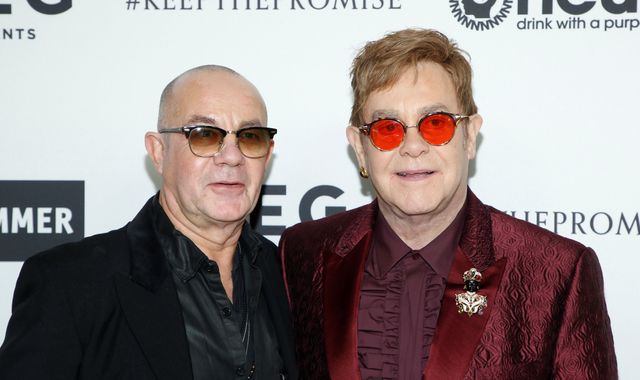 15 hours ago
Sir Elton John has been forced to cancel a series of live shows after spending time in intensive care.
Serena Williams brands Ilie Nastase's comments 'racist' and 'sexist'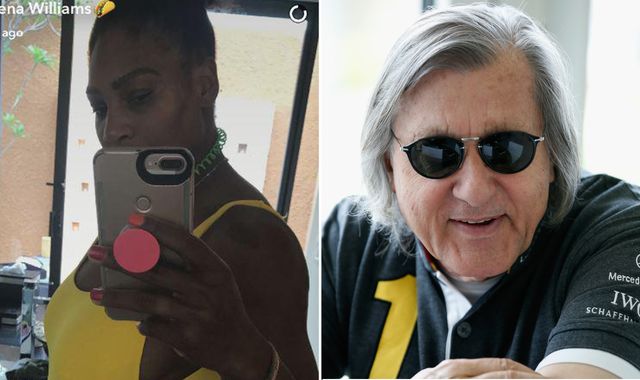 8 hours ago
Serena Williams has accused Ilie Nastase of racially abusing her and her unborn child.
London Marathon hero Matthew Rees helps struggling runner over line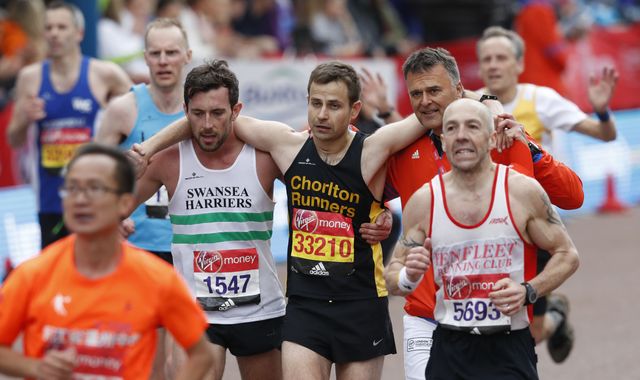 Apr 23, 2017
A London Marathon runner has been praised for helping to guide home a fellow athlete who was struggling in the final stages of the race.
Rare US Declaration of Independence copy discovered in Sussex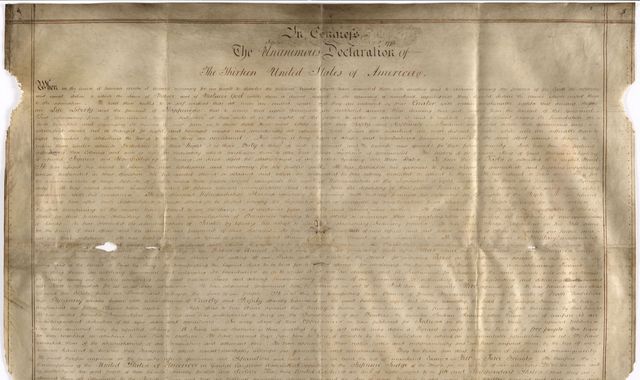 7 hours ago
A handwritten parchment of the US Declaration of Independence - only the second known to exist - has been found hidden away in a small English city.
Dinosaur egg fossils dating from 70 million years ago found in China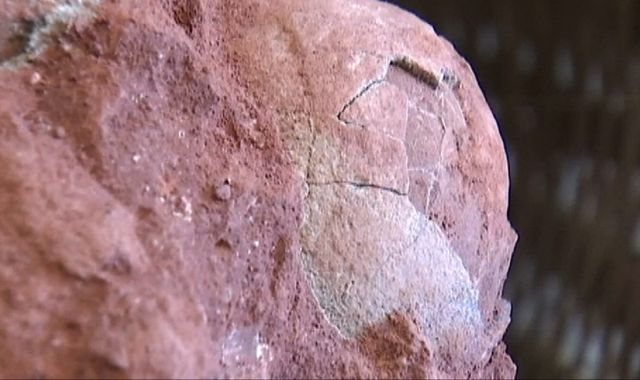 Apr 21, 2017
Fossilised dinosaur eggs from 70 million years ago have been unearthed on a building site in China.
20
Photos
Wake Up Essex - Mug Amnesty
8 hours ago
53
Photos
World Tour Finale - Justin Bieber
1 month ago
20
Photos
World Tour- Beyonce in Paris
1 month ago
2
Photos
The BIG Switch (Canvey Island)
1 month ago
14
Photos
Maldon Mud Race 2015
1 month ago
16
Photos
Cursed Event 2014
1 month ago
21
Photos
World Tour - Adele in New York
1 month ago
30
Photos
Colchester Half Marathon 2016
1 month ago
50
Photos
Colchester Half Marathon 12th March 2017
1 month ago
16
Photos
Cake Box Valentines Winners
2 months ago
65
Photos
The Santa Trap
4 months ago
90
Photos
intu Caroling-on-Ice - 11.12.16
4 months ago
141
Photos
Big Cars Winter Wonderland - World Tour Leg 4 Finale
4 months ago
104
Photos
Wickford Christmas Village
5 months ago
71
Photos
Grays Christmas Lights
5 months ago
100
Photos
Braintree Christmas Lights
5 months ago
163
Photos
intu Christmas Light Switch On & Radio Essex Caroling-on-Ice
5 months ago
8
Photos
Halloween in Essex 2016
6 months ago
47
Photos
Victoria Shopping Centre Halloween Event
6 months ago
32
Photos
The Warren Classic Car Show
7 months ago
39
Photos
Farleigh Hospice Cycle for Life
7 months ago
43
Photos
Essex Country Show
7 months ago
26
Photos
Southend Carnival 2016
8 months ago
83
Photos
Teddy Bears Picnic 2016
8 months ago
31
Photos
Marsh Farm Kids Fest 2016
8 months ago
53
Photos
Cancer Research Relay for Life
9 months ago
24
Photos
Rossi Black Ice Cream Launch
9 months ago
37
Photos
Southend United- Meet the Blues
9 months ago
95
Photos
Dragonboat Racing Chelmsford
10 months ago
116
Photos
Colourthon 2016
10 months ago
37
Photos
Euro 2016 Fanzone at Garon Park
10 months ago
27
Photos
Wild Woods Day 2016
10 months ago
39
Photos
World Tour Grand Finale - Beyonce in Paris
10 months ago
54
Photos
Farleigh Hospice Walk For Life
11 months ago
25
Photos
The Angry Birds Movie at Intu Lakeside
11 months ago
36
Photos
Temple at War
11 months ago
34
Photos
Tyre Tech Family Fun Day in aid of PARC
12 months ago
34
Photos
Maldon Mud Race 2016
12 months ago
46
Photos
Cliffs Wedding Fayre- Hollywood Glitz and Glamour
1 year ago
9
Photos
Southend Shakedown
1 year ago
23
Photos
Brentwood Half Marathon
1 year ago
17
Photos
World Tour Grand Finale- Lionel Richie in Las Vegas
1 year ago
22
Photos
World Tour - Lionel Richie in Las Vegas
1 year ago
15
Photos
Essex Cricket Merchandise Launch
1 year ago
6
Photos
The BRIT Awards 2016
1 year ago
8
Photos
The Big Deal Winner
1 year ago
11
Photos
Faces at the Races: Chelmsford City Racecourse
1 year ago
15
Photos
Maldon Fireworks 2015
1 year ago
34
Photos
Southend Carnival 2015
2 years ago
31
Photos
Viilage Green 2015
2 years ago
20
Photos
The Great Pier Swim 2015
2 years ago
15
Photos
Teddy Bears Picnic 2015
2 years ago
18
Photos
The Colourthon
2 years ago
5
Photos
Robin Hood Show - Southend
2 years ago
7
Photos
Maldon Fire Station Open Day
2 years ago
10
Photos
Maritime Festival
2 years ago
29
Photos
The Wild Woods Day
2 years ago
33
Photos
Southend Film Festival
2 years ago
5
Photos
Essex Garden Show - Brentwood
2 years ago
25
Photos
Robin Hood Country Show
2 years ago
17
Photos
Southend Flower Show
2 years ago
9
Photos
The BIG Switch (Rayleigh)
2 years ago
5
Photos
The BIG Switch (Wickford)
2 years ago
11
Photos
The BIG Switch (Basildon)
2 years ago
12
Photos
The BIG Switch (Chelmsford)
2 years ago
2
Photos
The BIG Switch (Clacton)
2 years ago
2
Photos
The BIG Switch (Billericay)
2 years ago
5
Photos
The BIG Switch (Brentwood)
2 years ago
3
Photos
The BIG Switch (Epping)
2 years ago
3
Photos
The BIG Switch (Harlow)
2 years ago
8
Photos
The BIG Switch (Colchester)
2 years ago
4
Photos
The BIG Switch (Maldon)
2 years ago
2
Photos
The BIG Switch (Witham)
2 years ago
3
Photos
The BIG Switch (Braintree)
2 years ago
7
Photos
The BIG Switch (Southend)
2 years ago
17
Photos
The Cliffs Pavilion Wedding Fayre 2015
2 years ago
17
Photos
Chelmsford Marathon 2014
2 years ago