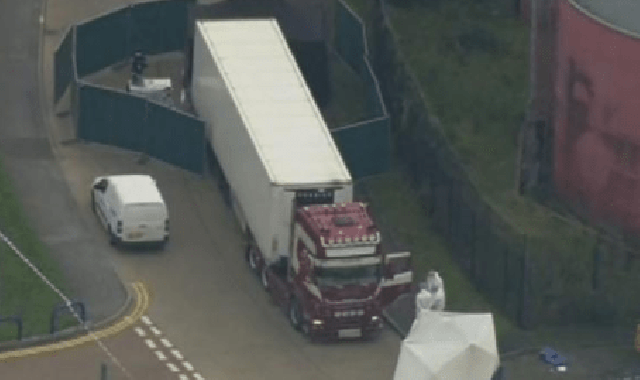 Police investigating the deaths of 39 people in the back of a lorry in Essex are urging two brothers to hand themselves in. 
Ronan and Christopher Hughes from County Armagh were named as suspects on Monday.
Detective Chief Inspector Daniel Stoten says a lorry was seized yesterday in Northern Ireland, which is thought to be linked to the men.
One other suspect is due in court later this month.