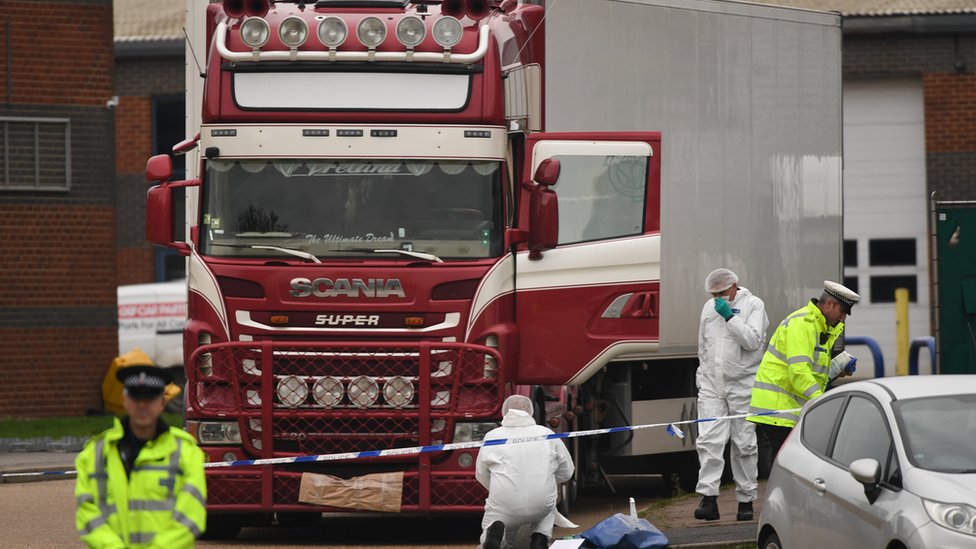 A year on and a memorial service is being held for the Essex lorry victims.
A memorial for the 39 people who died in a container lorry in Essex is being held today on the first anniversary of the tragedy.
The event's being held in London and is being organised by Hackney Chinese Community Services.
Four men are currently on trial at the Old Bailey for their alleged part in the deaths.
Yesterday an illegal Vietnamese immigrant told a jury how he was smuggled into the UK in a lorry 10 days before the tragedy in Grays.
The man said his parents paid smugglers up to £40,000.