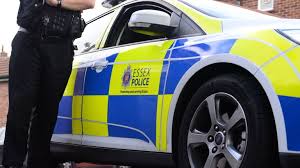 Two 15-year-old boys have been charged after a 10-mile police chase through London and Essex.
Officers investigating an alleged knifepoint robbery tried to stop a car in Enfield on Saturday night, but it sped off.
They caught up with the vehicle in Loughton and smashed their way in.
The pair are due in court next month.