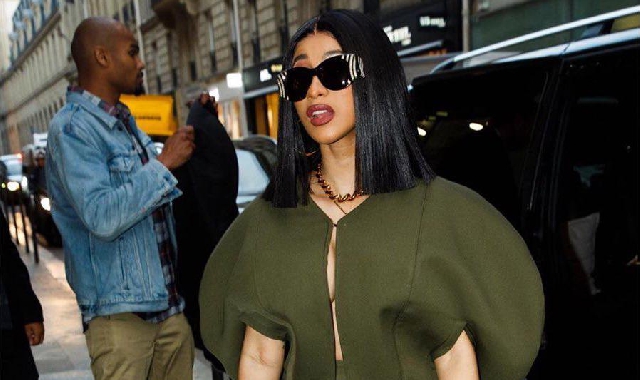 Credit: @iamcardib
Cardi B is already filming a new movie while fresh off of her box office 'Hustlers' success, and she is doing it for the pay cheque this time.
The rapper surprised all her fans with her movie debut this year in 'Hustlers' which is based on a true story and has been rocking the box office.
She even gained some Oscar attention with her performance as the character 'Diamond' in the movie.
Cardi acted alongside a star-studded cast that included names like Constance Wu, Lili Reinhart and Keke Palmer. Other artists like Lizzo and music legend Jennifer Lopez also featured in the film.
Recently the 'Bodak Yellow' rapper appeared on the Ellen Degeneres show to promote her new Netflix hip-hop competition series.
During the interview, the host congratulated her on the acting debut.
Cardi said she enjoyed the experience of filming 'Hustlers' but she didn't realise what actors and actresses go through with these long days on set.
She moaned: "It's like you wait in your trailer till it's your turn. You got to do the same scene 20 times."
Ellen then asked: "You're not gonna do that again, are you?" to which the star replied "Oh yes, I am."
"I'm going to film for a movie this month. I enjoy the cheques."