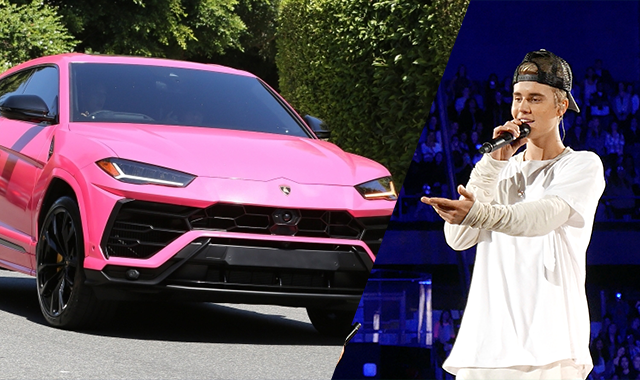 Credit: OK Magazine
Justin and Hailey Bieber may have had their first bump in the road of their new marriage after Hailey went and had a bit of a mishap.
The "I Don't Care" singer took to his Instagram page the other day to share with his 119 million followers what issues his lovely wife has been up to.
According to US Weekly, the star posted on his Instagram Stories that his supermodel wife had scratched his pink Lamborghini.
Bieber recorded his reaction to the scratch for his fans on Instagram.
"What did you do? What did you do? Aww, man" he says to the camera while he zoomed in on the supercar's impressively large tires.
Hailey is then seen apologising to her new husband for the scratch left on the car.
The model also said in the hilarious video that she will make sure she gets the car fixed as soon as she possibly can.
Justin quickly shrugs off the painful error and continues to play with her hair and tell her how "freakin cute" he thinks her pigtails are.