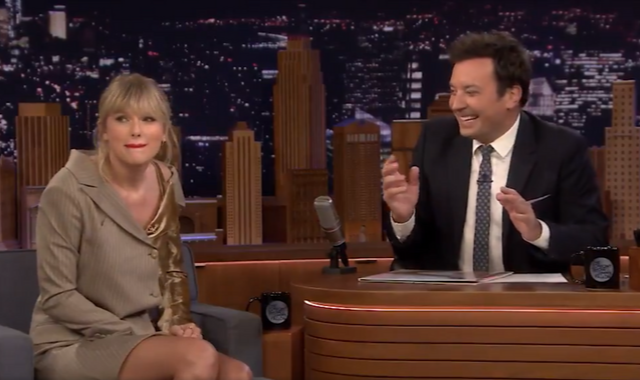 Taylor Swift is breaking the internet again after her mum filmed her without her knowing.
After the singer had Lasik surgery she was left a little disoriented after the drugs used. That's when her mum decided it would make a funny video for fans.
She then gave the video to talk show host Jimmy Fallon to preview the video to his studio audience when the star was on the show.
The "Tonight Show" host surprised Taylor with the clip, which shows her wearing some stylish protective glasses while trying to eat a banana.
"That's not the one I wanted" the singer complains while her mom tries to remind her she can't cry after the surgery.
Swift then makes it into her bed, now eating the right banana while her mum tells her: "Don't fall asleep while eating the banana, okay?"
"I'm not asleep, my mind is alive" the singer responds.
.@taylorswift13 reacts to a surprise video taken by her mom https://t.co/2W7aoKBilN #FallonTonight pic.twitter.com/DYQrZuAW7H

— Fallon Tonight (@FallonTonight) October 4, 2019