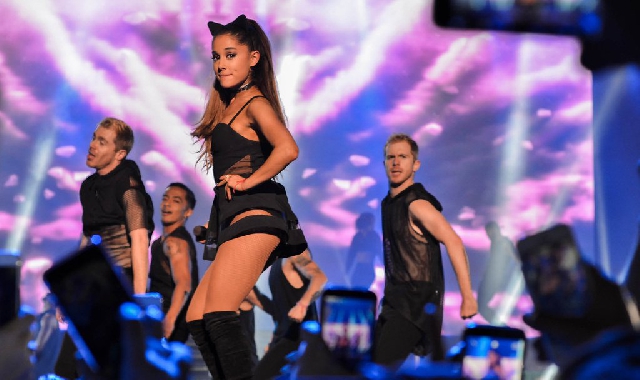 She's been super ill recently, and has even cancelled shows, but now her luck is getting worse after falling during a live show.
Ariana Grande was ironically performing her song 'Bad Idea' to a packed out crowd in Tampa, Florida, when the unfortunate fall happened.
It's a good thing the singer has a strong team of backing dancers, because if they had not been there it could have been worse.
As the singer tripped on her massive heels, she fell forward towards on of the dancers who managed to catch her before any real damage happened.
One fan who was at the gig shared a video of the trip online, which left many other fans not at the gig to worry about her.
"She fell on beat I have tears" the fan captioned the video.
Being the total professional that she is, Grande took the awkward tumble in her stride, and even joked about it after.
"Oh my. at least i still made the button. i'm crying. things were going too well" she wrote in a tweet to fans at the gig afterwards.