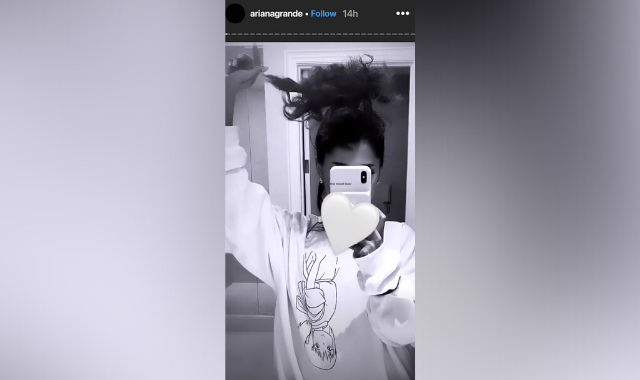 When you think of Ariana Grande, you obviously imagine oversized jumpers, knee high boots and that stunning signature ponytail she rocks so well.
The singer recently used her Instagram to share a rare glimpse into her life without the ponytail, and her millions of fans on the photo sharing app are now freaking out about it.
Ariana is coming to the end of her enormous Sweetener World Tour, which has really pushed her to the limits of physical and mental wellness due to the sheer size of the tour dates list.
While backstage at a recent show she took to Instagram to chat with fans.
Clearly the video was taken just before she went through to hair and makeup for the show, because the singer was rocking a rather wild hairstyle.
Wearing a white jumper with an anime character on the front, Ariana snapped a photo in a backstage mirror with her hair wild and free whilst put up using a hairband.
She added onto the photo the text: "The most hair".