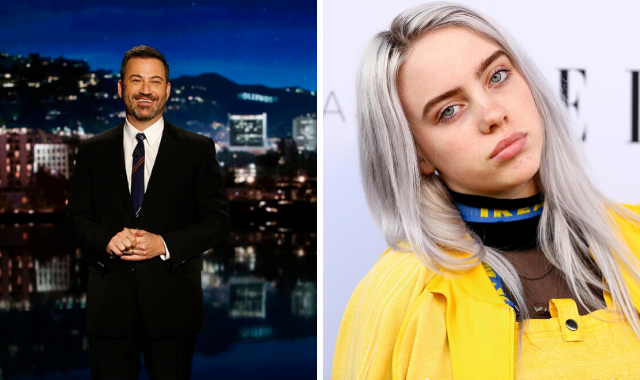 Billie Eilish has been reflecting on her massive fame over the last few years in a new interview with Jimmy Kimmel.
The singer appears on the host's show the other night and discussed a load of topics like Grammy nominations, fame and trying to be present.
"Every year my family and me we would all sit in the living room and watch the Grammys like we never missed it" the singer said.
"I'm the same like little girl watching that in my living room and then I'm still in that same living room like being nominated for six, like what is that."
Many other musicians and stars have offered the youngster advice since hitting the spotlight, including Mel C from The Spice Girls.
She explained that the nineties sensation had told her that living in the moment was key and she needs to take in all the amazing things now.
"She was saying that at the beginning and the middle it's like you work, work, work, and you're huge, huge, huge and then it's done."
"It's like, oh, where did that go. So I'm trying to be as present as possible."