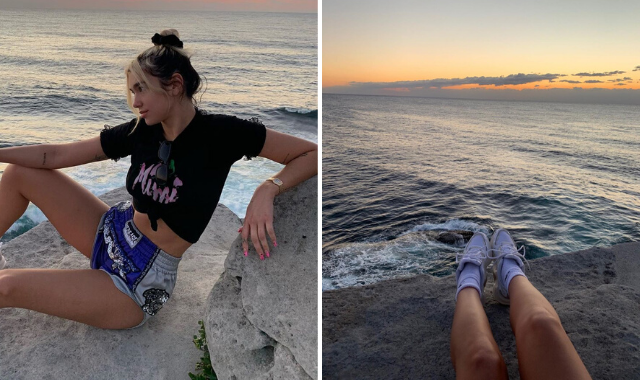 It's not often Dua Lipa gets to enjoy the cites she plays in due to her busy schedule, but she got to spend the morning in Sydney the other day.
She was performing for the crowd and fellow musicians at the Australian Recording Industry Awards (ARIAS) but luckily had touched down in the city the night before.
Clearly the singer awoke with a mission to enjoy the sights and spend some quality time with her team before the performance.
Dua shared a series of images with her 3.6 million followers on Twitter which showed her chilling on a cliff looking out over the South Pacific Ocean as the sun rises.
The singer was rocking a black Mimi crop top, vintage white trainers and the jazziest purple sparkly boxing shorts you have ever seen.
Other photos posted showed the 'New Rules' hitmaker dangling her legs over the cliffs, a selfie with her and the rest of the tour squad and a photo of a friend on the same cliff to give scale of the view.
She tweeted out the photos with the caption: "Best way to start the morning".
Fans were quick to fall in love with the view, with many even throwing jokes about their own morning routine matching up with hers.
"I dont even have time to make me a proper cup of coffee in the morning to get to my uni on time" one fan hilariously tweeted.