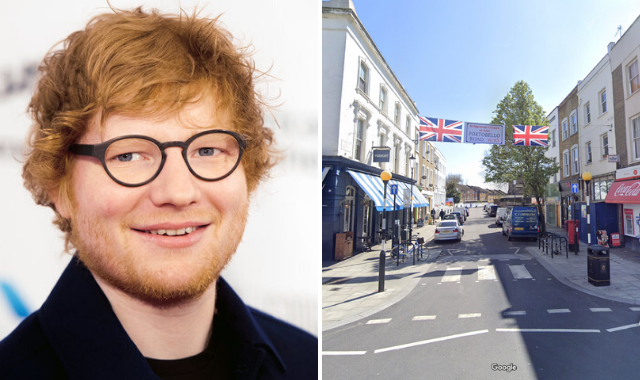 It's bad news for Ed Sheeran after his brand new pub got the first set of reviews in after the grand opening of the venue in September.
The singer purchased the property at the mouth of Portobello Road in London with his business partner and manager a while back, and relaunched it as a pub named Bertie Blossoms.
Unfortunately, the new pub hasn't had a brilliant opening set of reviews.
Jimi Famurewa, a reviewer from the Evening Standard, visited the star's new eatery one Saturday evening and described it as a good party atmosphere but "not a decent thing to eat".
"As I sat there it just seemed a shame that more consideration hadn't gone into the kitchen component of what is, let me repeat, an immensely likeable, warmly run room" the review continued.
"The glow of Sheeran's unimaginable fame will undoubtedly bring plenty of people in. A few decent things to eat would make them want to come back."
If you're wondering why Ed Sheeran and Stuart Camp, his business partner, named the venue Bertie Blossoms, it's quite a sweet story.
Both the business owners named it after their partners, Liberty Shaw and Cherry Seaborn. Bertie is often a nickname for Liberty, with Blossoms relating to Ed Sheeran's wife Cherry.