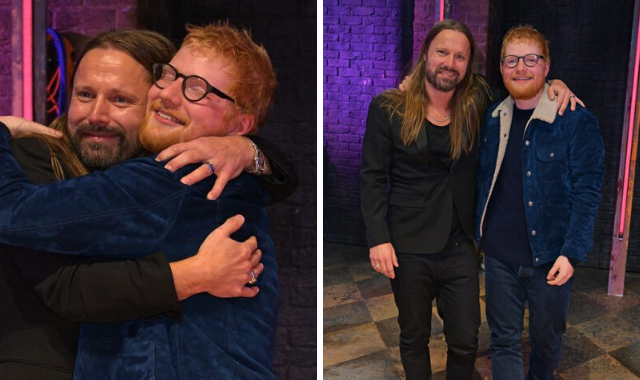 Credit: Getty - Contributor
We all know that part of Ed Sheeran's charm is his scruffy style, simple music and positive outlook on the world.
Unfortunately for fans, we seem to have lost one of the above.
The singer appeared the other night at the premiere of the new musical '& Juliet' produced by acclaimed music producer Max Martin.
In photos taken by the press, the singer can be seen smiling away with his arm around the music producer, sporting a brand new haircut.
Fans haven't taken to the new trim well though, and many have even resorted to making jokes about the trim.
One fan tweeted: "You reckon with all the money he has he would be able to afford a decent haircut."
You could even argue that he tidied his entire style up, as the star was rocking a very jazzy denim jacket, dark blue shirt and dark glasses to match.