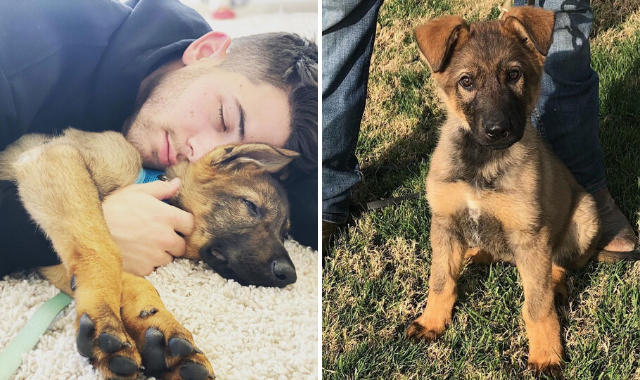 Everyone knows the best surprises consist of food, cash you forgot you had in your pocket and puppies.
Nick Jonas certainly got one of those gifted to him the other day, in the form of the most adorable little German Shepherd puppy which he has now named Gino.
The singer shared the adorable moment he met his new friend for life with his fans over on Instagram.
His video starts with him fast asleep in bed while his wife, actress Priyanka Chopra Jonas, ushered the little puppy into the room and lifted him up onto the bed of the singer.
As he rolls over, he quickly spotted the big eyes staring back at him and makes the most incredibly surprised face.
When asking what the name for the new member of the family was, Priyanka responds saying: "He doesn't have a name yet".
The Jonas Brother captioned the video: "Pri came home with the absolute best surprise this morning."
"Please meet our new pup @ginothegerman I haven't stopped smiling since I woke up this morning and finally realised what was going on. Thank you @priyankachopra."
His loving wife also commented: "Happy almost anniversary babu. ur face..hilarious."