Who Wants To Be A Millionaire are looking for Essex contestants for new season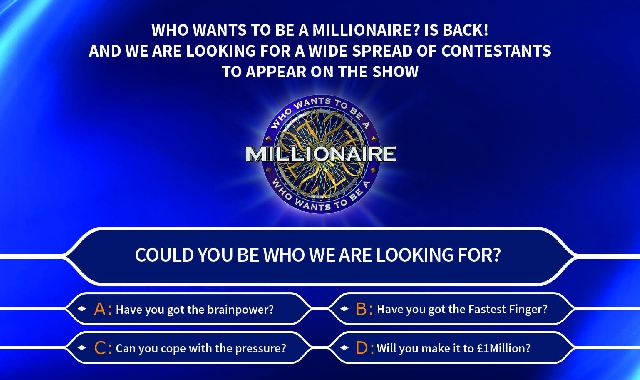 We've all got that one friend who seems to know endless facts and useless information.
But now you can profit off your geeky mate by making them apply for the new series of Who Wants To Be A Millionaire.
The popular TV series, now hosted by Jeremy Clarkson, is returning to our screens very soon. And you could be part of it.
Producers for the show have said they're now open to applications.
They want to find a contestant who thinks they're the brains of Braintree, the clever clogs of Coggeshall, or the smartie pants of Southend.
Applications will be closing in March. To apply simple CLICK HERE.
You can get exclusive content from Radio Essex by joining the VIP Club right now.