Brexit plan gets welcome from Tories, hostile response from others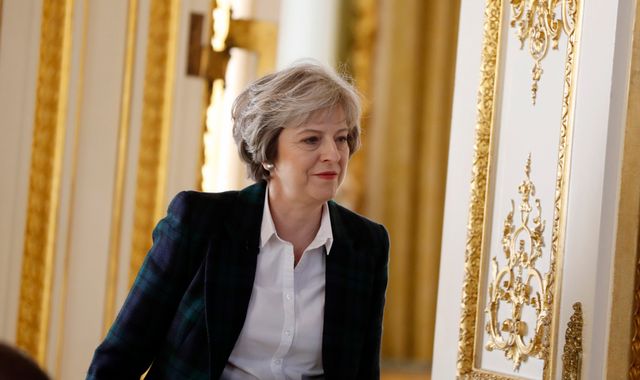 3 hours ago
Theresa May's Brexit speech promising a clean break from the EU has been broadly welcomed by MPs but provoked a hostile reaction from some European politicians.
Sky News poll: Britons back exit from the EU single market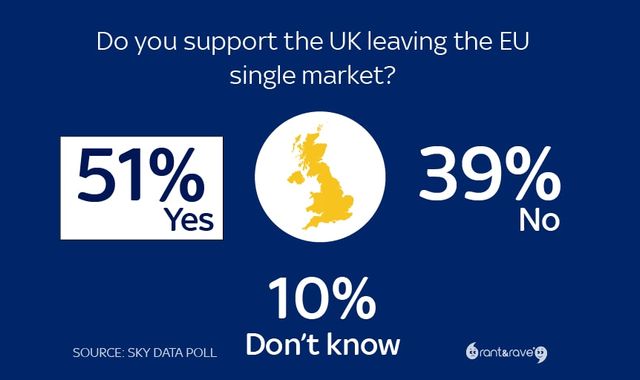 3 hours ago
A narrow majority of the public support the UK leaving the EU single market, according to a new Sky Data poll.
Lindsay Lohan fuels speculation she has converted to Islam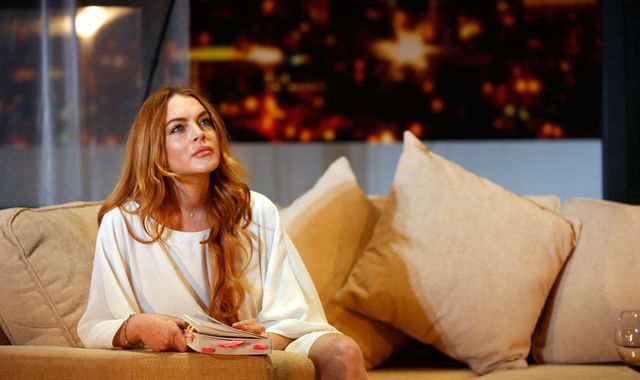 14 hours ago
Lindsay Lohan has deleted all her posts and photos from Instagram and replaced them with an Arabic message, fuelling speculation she has converted to Islam.
Jamiroquai tease comeback with sample of first album in seven years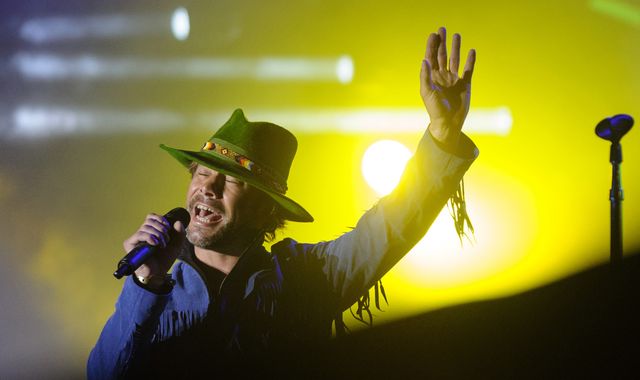 10 hours ago
Jamiroquai have announced their comeback "to a planet near you", teasing fans with the release of their first new music in seven years.
Andy Murray makes winning start at Australian Open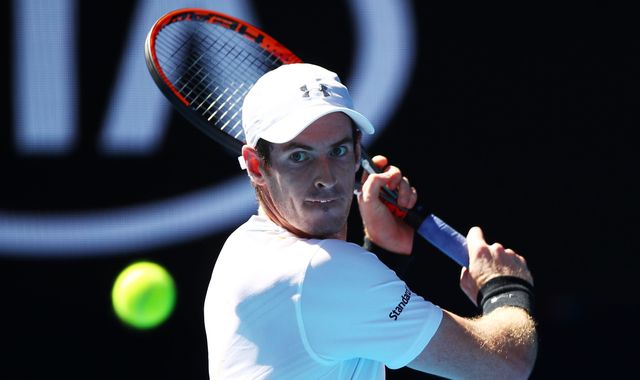 Jan 16, 2017
World number one Andy Murray kicked off his Australian Open campaign with a hard-fought straight-sets victory against Illya Marchenko on Monday.
Diego Costa dropped by Chelsea after £30m a year offer from China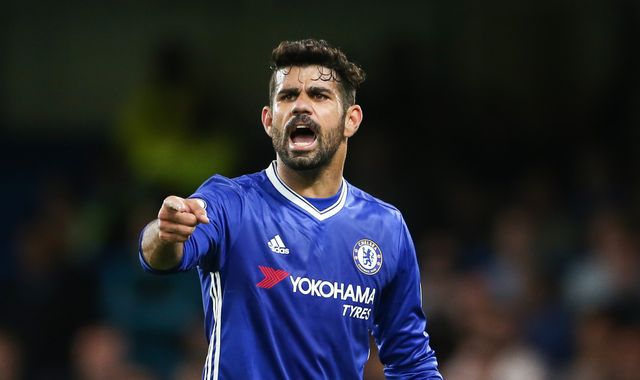 Jan 13, 2017
Diego Costa has been dropped from Chelsea's squad to face Leicester City after a row with a club fitness coach, according to Sky sources.
Staffordshire Bull Terrier puppy swallowed 8in-long knife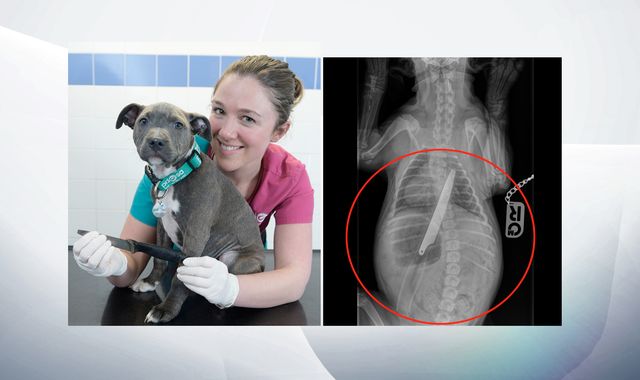 12 hours ago
A puppy called Macie was "extremely lucky to survive" after swallowing an 8-inch (20cm) long kitchen knife, according to experts.
A moo-ving story: Cow rescued from swimming pool in Oklahoma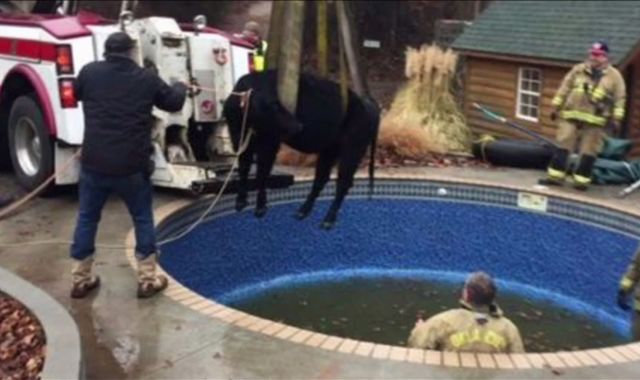 Jan 16, 2017
A bovine visitor took a fancy to a neighbourhood swimming pool and couldn't resist an early morning dip.
65
Photos
The Santa Trap
4 weeks ago
90
Photos
intu Caroling-on-Ice - 11.12.16
1 month ago
141
Photos
Big Cars Winter Wonderland - World Tour Leg 4 Finale
1 month ago
104
Photos
Wickford Christmas Village
2 months ago
71
Photos
Grays Christmas Lights
2 months ago
100
Photos
Braintree Christmas Lights
2 months ago
163
Photos
intu Christmas Light Switch On & Radio Essex Caroling-on-Ice
2 months ago
8
Photos
Halloween in Essex 2016
3 months ago
47
Photos
Victoria Shopping Centre Halloween Event
3 months ago
32
Photos
The Warren Classic Car Show
4 months ago
39
Photos
Farleigh Hospice Cycle for Life
4 months ago
43
Photos
Essex Country Show
4 months ago
28
Photos
World Tour - Adele in New York
4 months ago
26
Photos
Southend Carnival 2016
5 months ago
83
Photos
Teddy Bears Picnic 2016
5 months ago
31
Photos
Marsh Farm Kids Fest 2016
5 months ago
53
Photos
Cancer Research Relay for Life
6 months ago
24
Photos
Rossi Black Ice Cream Launch
6 months ago
37
Photos
Southend United- Meet the Blues
6 months ago
95
Photos
Dragonboat Racing Chelmsford
6 months ago
116
Photos
Colourthon 2016
6 months ago
37
Photos
Euro 2016 Fanzone at Garon Park
7 months ago
27
Photos
Wild Woods Day 2016
7 months ago
39
Photos
World Tour Grand Finale - Beyonce in Paris
7 months ago
20
Photos
World Tour- Beyonce in Paris
7 months ago
54
Photos
Farleigh Hospice Walk For Life
8 months ago
25
Photos
The Angry Birds Movie at Intu Lakeside
8 months ago
36
Photos
Temple at War
8 months ago
34
Photos
Tyre Tech Family Fun Day in aid of PARC
8 months ago
34
Photos
Maldon Mud Race 2016
8 months ago
46
Photos
Cliffs Wedding Fayre- Hollywood Glitz and Glamour
9 months ago
9
Photos
Southend Shakedown
10 months ago
23
Photos
Brentwood Half Marathon
10 months ago
17
Photos
World Tour Grand Finale- Lionel Richie in Las Vegas
10 months ago
30
Photos
Colchester Half Marathon
10 months ago
22
Photos
World Tour - Lionel Richie in Las Vegas
11 months ago
15
Photos
Essex Cricket Merchandise Launch
11 months ago
6
Photos
The BRIT Awards 2016
11 months ago
8
Photos
The Big Deal Winner
1 year ago
11
Photos
Faces at the Races: Chelmsford City Racecourse
1 year ago
15
Photos
Maldon Fireworks 2015
1 year ago
34
Photos
Southend Carnival 2015
1 year ago
31
Photos
Viilage Green 2015
1 year ago
20
Photos
The Great Pier Swim 2015
1 year ago
15
Photos
Teddy Bears Picnic 2015
1 year ago
18
Photos
The Colourthon
2 years ago
5
Photos
Robin Hood Show - Southend
2 years ago
7
Photos
Maldon Fire Station Open Day
2 years ago
10
Photos
Maritime Festival
2 years ago
29
Photos
The Wild Woods Day
2 years ago
33
Photos
Southend Film Festival
2 years ago
5
Photos
Essex Garden Show - Brentwood
2 years ago
25
Photos
Robin Hood Country Show
2 years ago
17
Photos
Southend Flower Show
2 years ago
9
Photos
The BIG Switch (Rayleigh)
2 years ago
5
Photos
The BIG Switch (Wickford)
2 years ago
14
Photos
Maldon Mud Race 2015
2 years ago
11
Photos
The BIG Switch (Basildon)
2 years ago
12
Photos
The BIG Switch (Chelmsford)
2 years ago
2
Photos
The BIG Switch (Clacton)
2 years ago
2
Photos
The BIG Switch (Billericay)
2 years ago
5
Photos
The BIG Switch (Brentwood)
2 years ago
3
Photos
The BIG Switch (Epping)
2 years ago
3
Photos
The BIG Switch (Harlow)
2 years ago
8
Photos
The BIG Switch (Colchester)
2 years ago
4
Photos
The BIG Switch (Maldon)
2 years ago
2
Photos
The BIG Switch (Witham)
2 years ago
3
Photos
The BIG Switch (Braintree)
2 years ago
2
Photos
The BIG Switch (Canvey Island)
2 years ago
7
Photos
The BIG Switch (Southend)
2 years ago
17
Photos
The Cliffs Pavilion Wedding Fayre 2015
2 years ago
16
Photos
Cursed Event 2014
2 years ago
17
Photos
Chelmsford Marathon 2014
2 years ago