Khalid Masood: Everything we know about Westminster terror attacker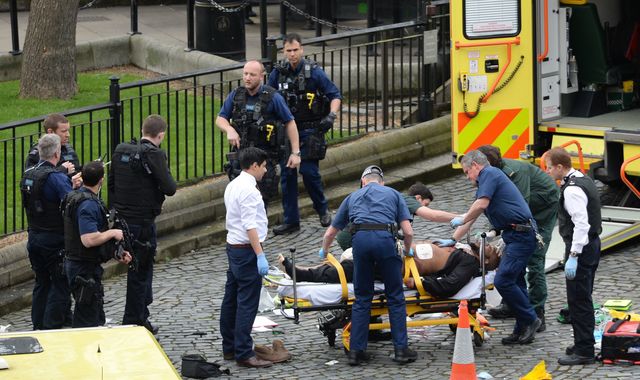 16 minutes ago
The Westminster attacker has been named as 52-year-old Khalid Masood, who had a range of previous convictions.
Westminster attack: Five men and three women arrested
Mar 23, 2017
Five men and three women arrested in the wake of the deadly Westminster attack have been held on suspicion of preparing terrorist acts.
Deadpool 2: Michael Shannon front-runner to play Cable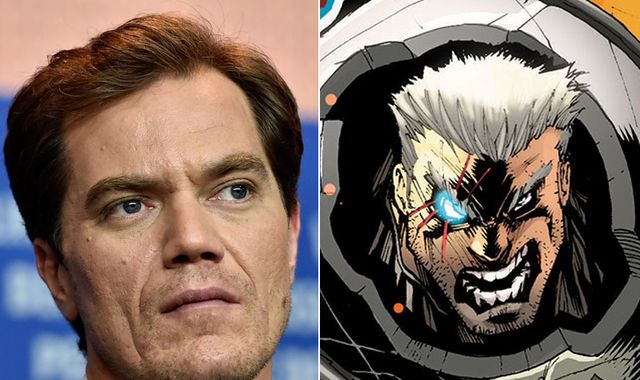 5 hours ago
Michael Shannon has been tipped as the front-runner to play X-Men mutant Cable in the upcoming Deadpool sequel.
England upbeat despite Germany defeat and Podolski wonder-goal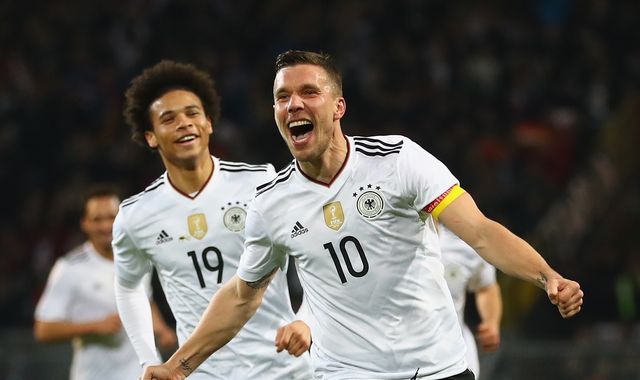 6 hours ago
England suffered their first defeat under manager Gareth Southgate after losing 1-0 to Germany in a friendly in Dortmund.
Leyton Orient stave off winding up order after £1m pledge by owner
Mar 20, 2017
A £1m pledge from the owner of Leyton Orient FC has saved the club from a winding-up order, but fans believe the club is still in "mortal danger".
Snake on a plane! Passenger leaves reptile behind after Alaska flight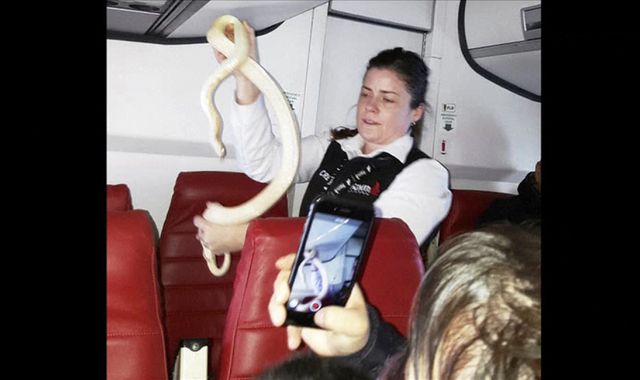 Mar 22, 2017
Of all the announcements passengers on an Alaskan commuter flight expected to hear, being told there was a snake on the plane probably wasn't one of them.
Alligator returns to give pro golfer fright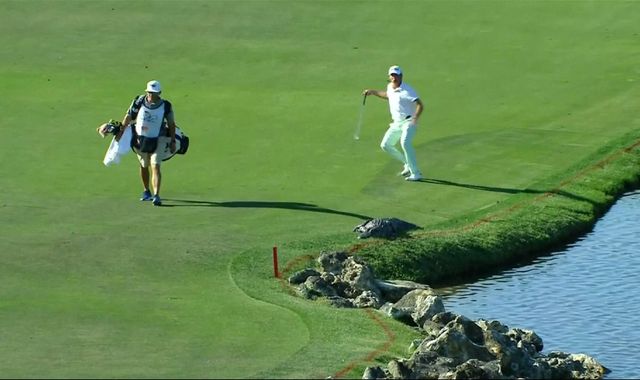 Mar 18, 2017
An alligator bravely dispatched from the fairway by an American golfer during the Arnold Palmer Invitational returned for a second day - and this time it stood firm.
20
Photos
World Tour- Beyonce in Paris
1 week ago
2
Photos
The BIG Switch (Canvey Island)
1 week ago
14
Photos
Maldon Mud Race 2015
1 week ago
16
Photos
Cursed Event 2014
1 week ago
21
Photos
World Tour - Adele in New York
1 week ago
30
Photos
Colchester Half Marathon 2016
1 week ago
50
Photos
Colchester Half Marathon 12th March 2017
1 week ago
16
Photos
Cake Box Valentines Winners
1 month ago
65
Photos
The Santa Trap
3 months ago
90
Photos
intu Caroling-on-Ice - 11.12.16
3 months ago
141
Photos
Big Cars Winter Wonderland - World Tour Leg 4 Finale
3 months ago
104
Photos
Wickford Christmas Village
4 months ago
71
Photos
Grays Christmas Lights
4 months ago
100
Photos
Braintree Christmas Lights
4 months ago
163
Photos
intu Christmas Light Switch On & Radio Essex Caroling-on-Ice
4 months ago
8
Photos
Halloween in Essex 2016
5 months ago
47
Photos
Victoria Shopping Centre Halloween Event
5 months ago
32
Photos
The Warren Classic Car Show
6 months ago
39
Photos
Farleigh Hospice Cycle for Life
6 months ago
43
Photos
Essex Country Show
6 months ago
26
Photos
Southend Carnival 2016
7 months ago
83
Photos
Teddy Bears Picnic 2016
7 months ago
31
Photos
Marsh Farm Kids Fest 2016
7 months ago
53
Photos
Cancer Research Relay for Life
8 months ago
24
Photos
Rossi Black Ice Cream Launch
8 months ago
37
Photos
Southend United- Meet the Blues
8 months ago
95
Photos
Dragonboat Racing Chelmsford
9 months ago
116
Photos
Colourthon 2016
9 months ago
37
Photos
Euro 2016 Fanzone at Garon Park
9 months ago
27
Photos
Wild Woods Day 2016
9 months ago
39
Photos
World Tour Grand Finale - Beyonce in Paris
9 months ago
54
Photos
Farleigh Hospice Walk For Life
10 months ago
25
Photos
The Angry Birds Movie at Intu Lakeside
10 months ago
36
Photos
Temple at War
10 months ago
34
Photos
Tyre Tech Family Fun Day in aid of PARC
10 months ago
34
Photos
Maldon Mud Race 2016
10 months ago
46
Photos
Cliffs Wedding Fayre- Hollywood Glitz and Glamour
11 months ago
9
Photos
Southend Shakedown
12 months ago
23
Photos
Brentwood Half Marathon
12 months ago
17
Photos
World Tour Grand Finale- Lionel Richie in Las Vegas
1 year ago
22
Photos
World Tour - Lionel Richie in Las Vegas
1 year ago
15
Photos
Essex Cricket Merchandise Launch
1 year ago
6
Photos
The BRIT Awards 2016
1 year ago
8
Photos
The Big Deal Winner
1 year ago
11
Photos
Faces at the Races: Chelmsford City Racecourse
1 year ago
15
Photos
Maldon Fireworks 2015
1 year ago
34
Photos
Southend Carnival 2015
2 years ago
31
Photos
Viilage Green 2015
2 years ago
20
Photos
The Great Pier Swim 2015
2 years ago
15
Photos
Teddy Bears Picnic 2015
2 years ago
18
Photos
The Colourthon
2 years ago
5
Photos
Robin Hood Show - Southend
2 years ago
7
Photos
Maldon Fire Station Open Day
2 years ago
10
Photos
Maritime Festival
2 years ago
29
Photos
The Wild Woods Day
2 years ago
33
Photos
Southend Film Festival
2 years ago
5
Photos
Essex Garden Show - Brentwood
2 years ago
25
Photos
Robin Hood Country Show
2 years ago
17
Photos
Southend Flower Show
2 years ago
9
Photos
The BIG Switch (Rayleigh)
2 years ago
5
Photos
The BIG Switch (Wickford)
2 years ago
11
Photos
The BIG Switch (Basildon)
2 years ago
12
Photos
The BIG Switch (Chelmsford)
2 years ago
2
Photos
The BIG Switch (Clacton)
2 years ago
2
Photos
The BIG Switch (Billericay)
2 years ago
5
Photos
The BIG Switch (Brentwood)
2 years ago
3
Photos
The BIG Switch (Epping)
2 years ago
3
Photos
The BIG Switch (Harlow)
2 years ago
8
Photos
The BIG Switch (Colchester)
2 years ago
4
Photos
The BIG Switch (Maldon)
2 years ago
2
Photos
The BIG Switch (Witham)
2 years ago
3
Photos
The BIG Switch (Braintree)
2 years ago
7
Photos
The BIG Switch (Southend)
2 years ago
17
Photos
The Cliffs Pavilion Wedding Fayre 2015
2 years ago
17
Photos
Chelmsford Marathon 2014
2 years ago