SpaceX to fly two tourists around the Moon next year
8 hours ago
SpaceX has announced plans to fly two private citizens around the Moon next year, in the first manned US mission since the 1970s.
Australian man arrested for 'helping IS develop missiles'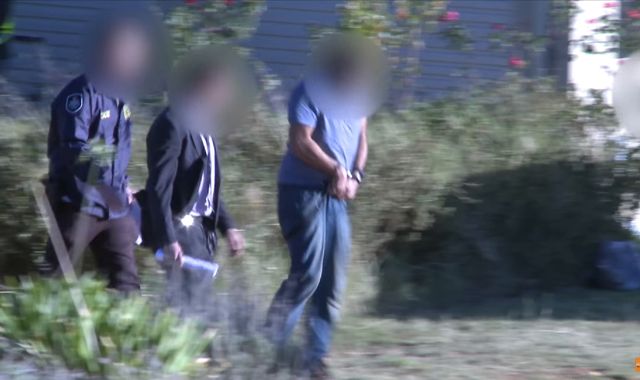 Feb 28, 2017
An Australian man has been charged with helping Islamic State develop missiles, police said.
Oscars gaffe: PwC consultant Brian Cullinan behind La La Land mix-up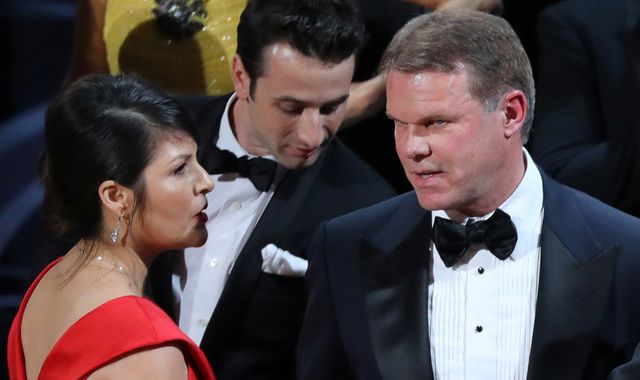 Feb 28, 2017
Accountant Brian Cullinan has been named by his firm PwC as the main culprit for the "series of mistakes" that led to the biggest blunder in Oscars history.
British songwriter accuses U2 of stealing song for Achtung Baby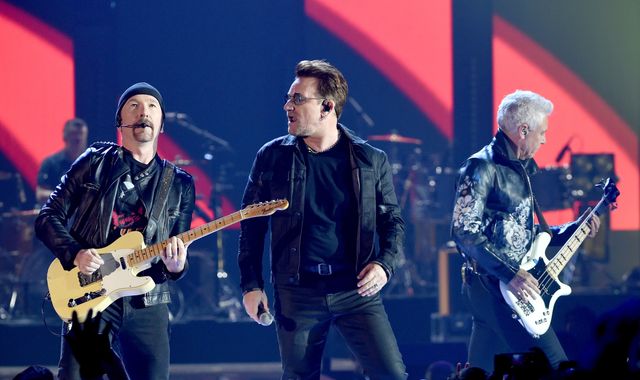 Feb 28, 2017
A British songwriter is claiming rock band U2 stole one of his songs for their 1991 album Achtung Baby.
Foxes' first win of 2017 amid fan protests over Ranieri sacking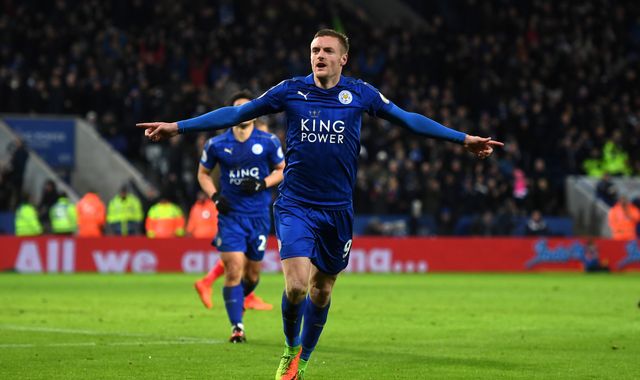 7 hours ago
Leicester City proved there is life after Claudio Ranieri by winning their first match of 2017 - days after the man that led them to last season's Premier League title was sacked.
Ibrahimovic scores Man Utd's winner in League Cup final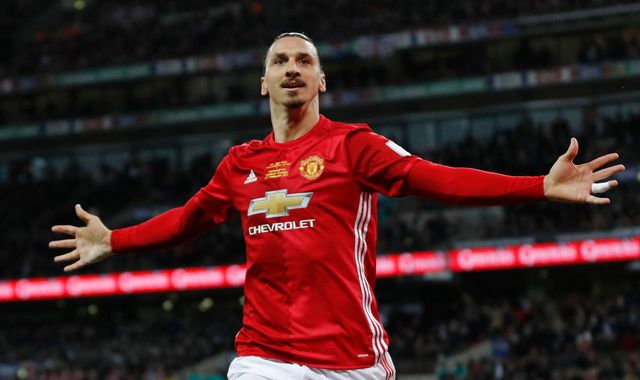 Feb 26, 2017
Zlatan Ibrahimovic scored twice, including a late winner, as Manchester United beat Southampton 3-2 in the EFL Cup final.
Russian teams ordered to replay bandy match after 20 own goals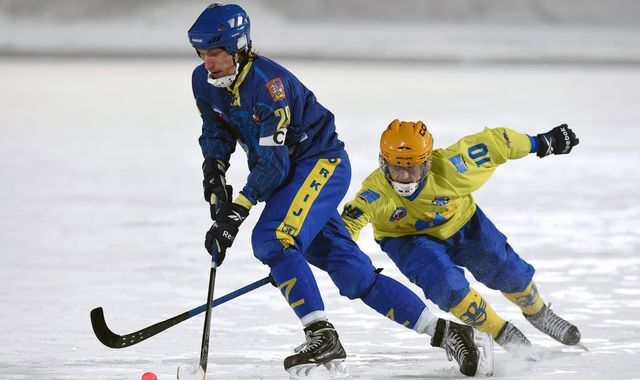 14 hours ago
Two bandy teams have been ordered to replay a match in which they scored 20 own goals between them amid allegations of match-fixing.
Unidentified sea creature washes up on Philippines beach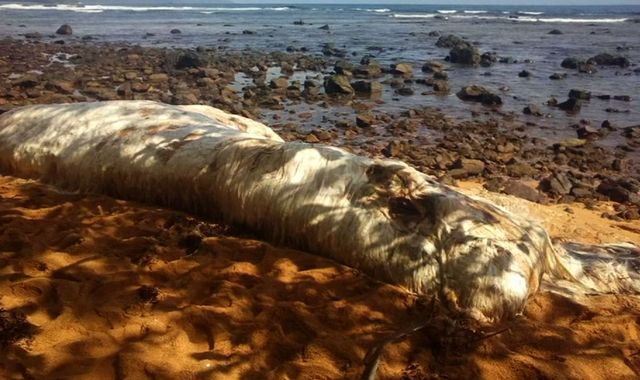 Feb 24, 2017
The remains of a mysterious sea creature have washed up on the shore of the Philippines.
16
Photos
Cake Box Valentines Winners
2 weeks ago
65
Photos
The Santa Trap
2 months ago
90
Photos
intu Caroling-on-Ice - 11.12.16
3 months ago
141
Photos
Big Cars Winter Wonderland - World Tour Leg 4 Finale
3 months ago
104
Photos
Wickford Christmas Village
3 months ago
71
Photos
Grays Christmas Lights
3 months ago
100
Photos
Braintree Christmas Lights
3 months ago
163
Photos
intu Christmas Light Switch On & Radio Essex Caroling-on-Ice
3 months ago
8
Photos
Halloween in Essex 2016
4 months ago
47
Photos
Victoria Shopping Centre Halloween Event
4 months ago
32
Photos
The Warren Classic Car Show
5 months ago
39
Photos
Farleigh Hospice Cycle for Life
5 months ago
43
Photos
Essex Country Show
5 months ago
28
Photos
World Tour - Adele in New York
6 months ago
26
Photos
Southend Carnival 2016
6 months ago
83
Photos
Teddy Bears Picnic 2016
6 months ago
31
Photos
Marsh Farm Kids Fest 2016
6 months ago
53
Photos
Cancer Research Relay for Life
7 months ago
24
Photos
Rossi Black Ice Cream Launch
7 months ago
37
Photos
Southend United- Meet the Blues
7 months ago
95
Photos
Dragonboat Racing Chelmsford
8 months ago
116
Photos
Colourthon 2016
8 months ago
37
Photos
Euro 2016 Fanzone at Garon Park
8 months ago
27
Photos
Wild Woods Day 2016
8 months ago
39
Photos
World Tour Grand Finale - Beyonce in Paris
8 months ago
20
Photos
World Tour- Beyonce in Paris
8 months ago
54
Photos
Farleigh Hospice Walk For Life
9 months ago
25
Photos
The Angry Birds Movie at Intu Lakeside
9 months ago
36
Photos
Temple at War
9 months ago
34
Photos
Tyre Tech Family Fun Day in aid of PARC
10 months ago
34
Photos
Maldon Mud Race 2016
10 months ago
46
Photos
Cliffs Wedding Fayre- Hollywood Glitz and Glamour
11 months ago
9
Photos
Southend Shakedown
11 months ago
23
Photos
Brentwood Half Marathon
11 months ago
17
Photos
World Tour Grand Finale- Lionel Richie in Las Vegas
11 months ago
30
Photos
Colchester Half Marathon
11 months ago
22
Photos
World Tour - Lionel Richie in Las Vegas
12 months ago
15
Photos
Essex Cricket Merchandise Launch
12 months ago
6
Photos
The BRIT Awards 2016
1 year ago
8
Photos
The Big Deal Winner
1 year ago
11
Photos
Faces at the Races: Chelmsford City Racecourse
1 year ago
15
Photos
Maldon Fireworks 2015
1 year ago
34
Photos
Southend Carnival 2015
2 years ago
31
Photos
Viilage Green 2015
2 years ago
20
Photos
The Great Pier Swim 2015
2 years ago
15
Photos
Teddy Bears Picnic 2015
2 years ago
18
Photos
The Colourthon
2 years ago
5
Photos
Robin Hood Show - Southend
2 years ago
7
Photos
Maldon Fire Station Open Day
2 years ago
10
Photos
Maritime Festival
2 years ago
29
Photos
The Wild Woods Day
2 years ago
33
Photos
Southend Film Festival
2 years ago
5
Photos
Essex Garden Show - Brentwood
2 years ago
25
Photos
Robin Hood Country Show
2 years ago
17
Photos
Southend Flower Show
2 years ago
9
Photos
The BIG Switch (Rayleigh)
2 years ago
5
Photos
The BIG Switch (Wickford)
2 years ago
14
Photos
Maldon Mud Race 2015
2 years ago
11
Photos
The BIG Switch (Basildon)
2 years ago
12
Photos
The BIG Switch (Chelmsford)
2 years ago
2
Photos
The BIG Switch (Clacton)
2 years ago
2
Photos
The BIG Switch (Billericay)
2 years ago
5
Photos
The BIG Switch (Brentwood)
2 years ago
3
Photos
The BIG Switch (Epping)
2 years ago
3
Photos
The BIG Switch (Harlow)
2 years ago
8
Photos
The BIG Switch (Colchester)
2 years ago
4
Photos
The BIG Switch (Maldon)
2 years ago
2
Photos
The BIG Switch (Witham)
2 years ago
3
Photos
The BIG Switch (Braintree)
2 years ago
2
Photos
The BIG Switch (Canvey Island)
2 years ago
7
Photos
The BIG Switch (Southend)
2 years ago
17
Photos
The Cliffs Pavilion Wedding Fayre 2015
2 years ago
16
Photos
Cursed Event 2014
2 years ago
17
Photos
Chelmsford Marathon 2014
2 years ago