Thorrington fatal crash - victim named
37 minutes ago
A driver who was killed in a crash near Brightlingsea has been named by police. Shane Scott - who was from Colchester - died on Tuesday afternoon in...
Barking mad record attempt in Pitsea!
38 minutes ago
There could be recording-breaking walkies in Pitsea this weekend. The Essex Border Walk is taking place on Sunday at Wat Tyler Park - raising money...
Essex still on top after thrashing opponents
7 hours ago
Essex are clear at the top of County Championship Division One this morning - after a huge win over Warwickshire at Chelmsford. Simon Harmer took eight...
Becchetti out of Orient
7 hours ago
Francesco Becchetti's reign as owner of Leyton Orient has come to an end. A consortium - led by lifelong Orient fan Nigel Travis - has purchased the...
EU's Tusk: May's offer on citizens' rights 'below expectations'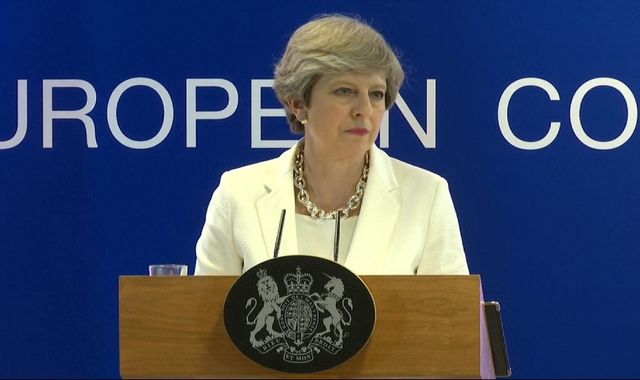 1 hour ago
The President of the European Council has said Theresa May's proposals for the post-Brexit status of EU citizens living in Britain are "below expectations".
Grenfell Tower blaze started in Hotpoint fridge-freezer, say police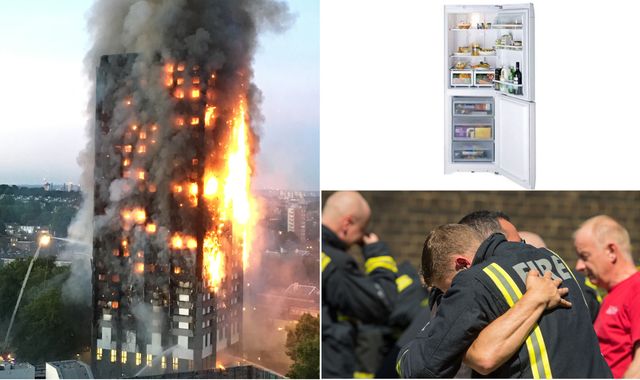 Jun 23, 2017
The Grenfell Tower blaze started in a Hotpoint fridge-freezer and the building's insulation and cladding have failed safety tests, according to investigators.
Ireland and Afghanistan to play Test cricket after ICC vote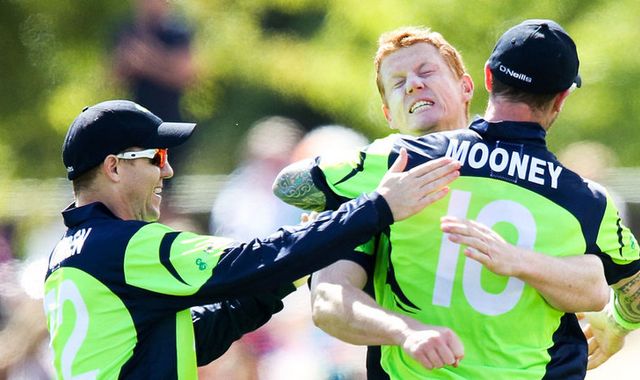 16 hours ago
Ireland and Afghanistan have attained Test status after being awarded full membership by the International Cricket Council.
Froome to lead Team Sky in Tour de France challenge
17 hours ago
Team Sky have unveiled their team for the Tour de France with Chris Froome leading the team's attempt at their fifth and his fourth win.
Hungry hackers stole $3k worth of snacks from CIA vending machines over several months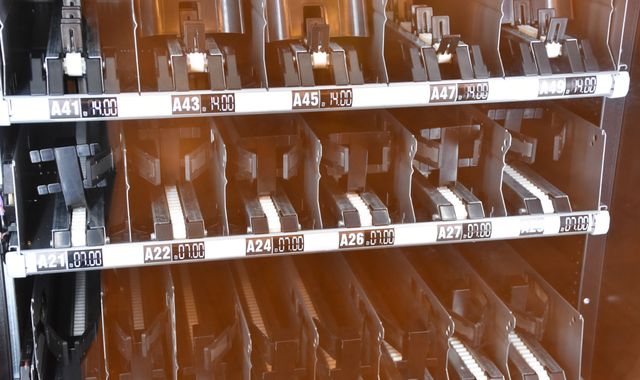 13 hours ago
The CIA has admitted it was penetrated by an insider network - of hi-tech snack thieves.
Could dangerous toothpick crossbow craze be new fidget spinner?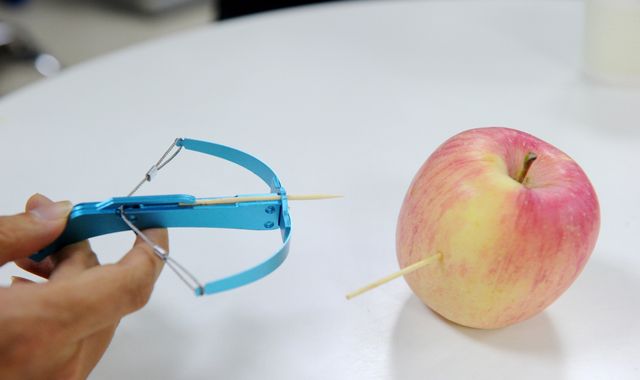 23 hours ago
Parents in China are calling for the latest toy craze - miniature crossbows that shoot toothpicks - to be banned.
Banksy's secret identity: Who is 'Robert' and has DJ Goldie slipped up?
7 minutes ago
Banksy's secret identity might have been revealed in a radio interview in which DJ Goldie referred to the artist as "Robert".
Johnny Depp jokes onstage about assassinating President Trump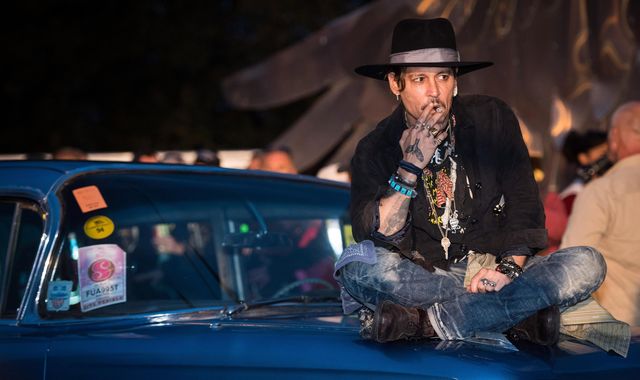 4 hours ago
Johnny Depp has joked about assassinating President Donald Trump while appearing on stage at the Glastonbury Festival.
51
Photos
Wild Woods Day 2017
3 weeks ago
41
Photos
In the Park Festival 2017 - Gallery 1
3 weeks ago
54
Photos
In the Park Festival 2017 - Gallery 2
3 weeks ago
61
Photos
Farleigh Hospice - Walk for Life - Gallery 2
1 month ago
60
Photos
Farleigh Hospice - Walk for Life 2017 - Gallery 1
1 month ago
45
Photos
Cook with Kube - Give Me Five Final
1 month ago
25
Photos
Maldon Mud Race 2017
2 months ago
26
Photos
Wake Up Essex - Mug Amnesty
2 months ago
53
Photos
World Tour Finale - Justin Bieber
3 months ago
20
Photos
World Tour- Beyonce in Paris
3 months ago
2
Photos
The BIG Switch (Canvey Island)
3 months ago
14
Photos
Maldon Mud Race 2015
3 months ago
16
Photos
Cursed Event 2014
3 months ago
21
Photos
World Tour - Adele in New York
3 months ago
30
Photos
Colchester Half Marathon 2016
3 months ago
50
Photos
Colchester Half Marathon 12th March 2017
3 months ago
16
Photos
Cake Box Valentines Winners
4 months ago
65
Photos
The Santa Trap
6 months ago
90
Photos
intu Caroling-on-Ice - 11.12.16
6 months ago
141
Photos
Big Cars Winter Wonderland - World Tour Leg 4 Finale
6 months ago
104
Photos
Wickford Christmas Village
7 months ago
71
Photos
Grays Christmas Lights
7 months ago
100
Photos
Braintree Christmas Lights
7 months ago
163
Photos
intu Christmas Light Switch On & Radio Essex Caroling-on-Ice
7 months ago
8
Photos
Halloween in Essex 2016
8 months ago
47
Photos
Victoria Shopping Centre Halloween Event
8 months ago
32
Photos
The Warren Classic Car Show
9 months ago
39
Photos
Farleigh Hospice Cycle for Life
9 months ago
43
Photos
Essex Country Show
9 months ago
26
Photos
Southend Carnival 2016
10 months ago
83
Photos
Teddy Bears Picnic 2016
10 months ago
31
Photos
Marsh Farm Kids Fest 2016
10 months ago
53
Photos
Cancer Research Relay for Life
11 months ago
24
Photos
Rossi Black Ice Cream Launch
11 months ago
37
Photos
Southend United- Meet the Blues
11 months ago
95
Photos
Dragonboat Racing Chelmsford
12 months ago
116
Photos
Colourthon 2016
12 months ago
37
Photos
Euro 2016 Fanzone at Garon Park
1 year ago
27
Photos
Wild Woods Day 2016
1 year ago
39
Photos
World Tour Grand Finale - Beyonce in Paris
1 year ago
54
Photos
Farleigh Hospice Walk For Life
1 year ago
25
Photos
The Angry Birds Movie at Intu Lakeside
1 year ago
34
Photos
Tyre Tech Family Fun Day in aid of PARC
1 year ago
34
Photos
Maldon Mud Race 2016
1 year ago
46
Photos
Cliffs Wedding Fayre- Hollywood Glitz and Glamour
1 year ago
9
Photos
Southend Shakedown
1 year ago
23
Photos
Brentwood Half Marathon
1 year ago
17
Photos
World Tour Grand Finale- Lionel Richie in Las Vegas
1 year ago
22
Photos
World Tour - Lionel Richie in Las Vegas
1 year ago
15
Photos
Essex Cricket Merchandise Launch
1 year ago
6
Photos
The BRIT Awards 2016
1 year ago
8
Photos
The Big Deal Winner
1 year ago
11
Photos
Faces at the Races: Chelmsford City Racecourse
2 years ago
15
Photos
Maldon Fireworks 2015
2 years ago
34
Photos
Southend Carnival 2015
2 years ago
31
Photos
Viilage Green 2015
2 years ago
20
Photos
The Great Pier Swim 2015
2 years ago
15
Photos
Teddy Bears Picnic 2015
2 years ago
18
Photos
The Colourthon
2 years ago
5
Photos
Robin Hood Show - Southend
2 years ago
7
Photos
Maldon Fire Station Open Day
2 years ago
10
Photos
Maritime Festival
2 years ago
29
Photos
The Wild Woods Day
2 years ago
33
Photos
Southend Film Festival
2 years ago
5
Photos
Essex Garden Show - Brentwood
2 years ago
25
Photos
Robin Hood Country Show
2 years ago
17
Photos
Southend Flower Show
2 years ago
9
Photos
The BIG Switch (Rayleigh)
2 years ago
5
Photos
The BIG Switch (Wickford)
2 years ago
11
Photos
The BIG Switch (Basildon)
2 years ago
12
Photos
The BIG Switch (Chelmsford)
2 years ago
2
Photos
The BIG Switch (Clacton)
2 years ago
2
Photos
The BIG Switch (Billericay)
2 years ago
5
Photos
The BIG Switch (Brentwood)
2 years ago
3
Photos
The BIG Switch (Epping)
2 years ago
3
Photos
The BIG Switch (Harlow)
2 years ago
8
Photos
The BIG Switch (Colchester)
2 years ago
4
Photos
The BIG Switch (Maldon)
2 years ago
2
Photos
The BIG Switch (Witham)
2 years ago
3
Photos
The BIG Switch (Braintree)
2 years ago
7
Photos
The BIG Switch (Southend)
2 years ago
17
Photos
The Cliffs Pavilion Wedding Fayre 2015
2 years ago
17
Photos
Chelmsford Marathon 2014
2 years ago