Terror suspects arrested in Manchester amid more raids
4 hours ago
A 25-year-old man has been arrested in Old Trafford and a 19-year-old detained in Gorton on suspicion of terror offences, Greater Manchester Police has said.
Manchester bomb victim: 'It felt like fire in my back'
16 minutes ago
A mother and daughter who were wounded in the Manchester bombing have told Sky News how they thought they were going to die in the blast.
Politicians could 'learn a lot' from the power of poetry
20 hours ago
As the people of Manchester were coming to terms with the terrible attack on their city, there was one man - poet Tony Walsh - who found the words that the rest of the country was struggling to say.
Southern rock music pioneer Gregg Allman dies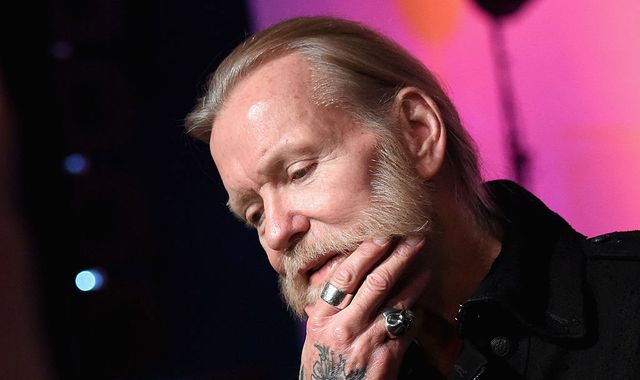 14 hours ago
Gregg Allman, whose soulful vocals made the Allman Brothers Band one of rock's top acts in the 1970s, has died at the age of 69.
Arsenal beat Chelsea 2-1 to win FA Cup
23 hours ago
Arsenal scored 12 minutes from time to win the FA Cup final in a pulsating 2-1 victory over Chelsea.
Wayne Rooney 'likely to leave Manchester United'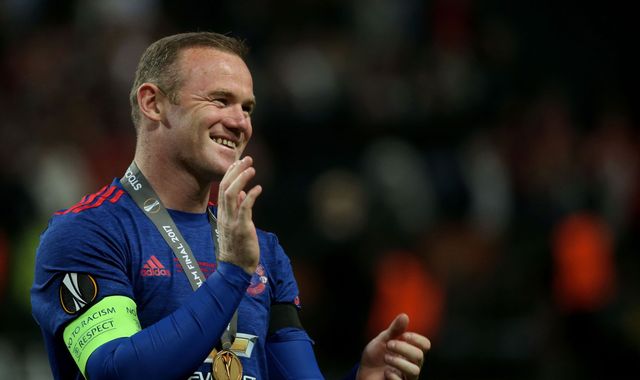 May 26, 2017
Wayne Rooney is likely to leave Manchester United this summer, Sky sources understand.
Tree-climbing, seed-spitting goats aid farming in Morocco
May 25, 2017
It's tough for trees to thrive in the semi-desert Sous valley region of southern Morocco, but scientists have found that some might be getting a helping hand from an unlikely source.
Sinkhole opens up in front of Donald Trump's seaside estate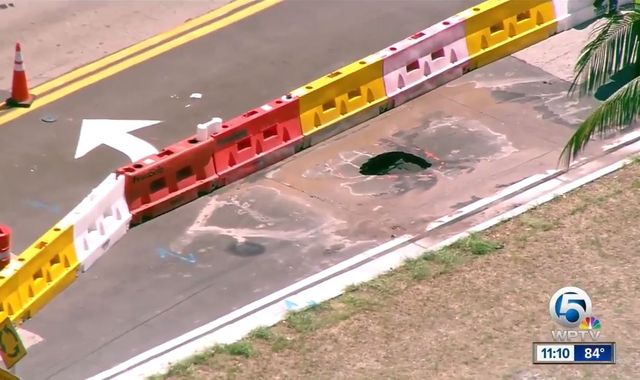 May 22, 2017
A sinkhole has opened up in front of Donald Trump's Florida beachside estate, Mar-a-Lago.
61
Photos
Farleigh Hospice - Walk for Life - Gallery 2
1 week ago
60
Photos
Farleigh Hospice - Walk for Life 2017 - Gallery 1
1 week ago
45
Photos
Cook with Kube - Give Me Five Final
2 weeks ago
25
Photos
Maldon Mud Race 2017
3 weeks ago
26
Photos
Wake Up Essex - Mug Amnesty
1 month ago
53
Photos
World Tour Finale - Justin Bieber
2 months ago
20
Photos
World Tour- Beyonce in Paris
2 months ago
2
Photos
The BIG Switch (Canvey Island)
2 months ago
14
Photos
Maldon Mud Race 2015
2 months ago
16
Photos
Cursed Event 2014
2 months ago
21
Photos
World Tour - Adele in New York
2 months ago
30
Photos
Colchester Half Marathon 2016
2 months ago
50
Photos
Colchester Half Marathon 12th March 2017
2 months ago
16
Photos
Cake Box Valentines Winners
3 months ago
65
Photos
The Santa Trap
5 months ago
90
Photos
intu Caroling-on-Ice - 11.12.16
5 months ago
141
Photos
Big Cars Winter Wonderland - World Tour Leg 4 Finale
5 months ago
104
Photos
Wickford Christmas Village
6 months ago
71
Photos
Grays Christmas Lights
6 months ago
100
Photos
Braintree Christmas Lights
6 months ago
163
Photos
intu Christmas Light Switch On & Radio Essex Caroling-on-Ice
6 months ago
8
Photos
Halloween in Essex 2016
7 months ago
47
Photos
Victoria Shopping Centre Halloween Event
7 months ago
32
Photos
The Warren Classic Car Show
8 months ago
39
Photos
Farleigh Hospice Cycle for Life
8 months ago
43
Photos
Essex Country Show
8 months ago
26
Photos
Southend Carnival 2016
9 months ago
83
Photos
Teddy Bears Picnic 2016
9 months ago
31
Photos
Marsh Farm Kids Fest 2016
9 months ago
53
Photos
Cancer Research Relay for Life
10 months ago
24
Photos
Rossi Black Ice Cream Launch
10 months ago
37
Photos
Southend United- Meet the Blues
10 months ago
95
Photos
Dragonboat Racing Chelmsford
11 months ago
116
Photos
Colourthon 2016
11 months ago
37
Photos
Euro 2016 Fanzone at Garon Park
11 months ago
27
Photos
Wild Woods Day 2016
11 months ago
39
Photos
World Tour Grand Finale - Beyonce in Paris
11 months ago
54
Photos
Farleigh Hospice Walk For Life
1 year ago
25
Photos
The Angry Birds Movie at Intu Lakeside
1 year ago
34
Photos
Tyre Tech Family Fun Day in aid of PARC
1 year ago
34
Photos
Maldon Mud Race 2016
1 year ago
46
Photos
Cliffs Wedding Fayre- Hollywood Glitz and Glamour
1 year ago
9
Photos
Southend Shakedown
1 year ago
23
Photos
Brentwood Half Marathon
1 year ago
17
Photos
World Tour Grand Finale- Lionel Richie in Las Vegas
1 year ago
22
Photos
World Tour - Lionel Richie in Las Vegas
1 year ago
15
Photos
Essex Cricket Merchandise Launch
1 year ago
6
Photos
The BRIT Awards 2016
1 year ago
8
Photos
The Big Deal Winner
1 year ago
11
Photos
Faces at the Races: Chelmsford City Racecourse
2 years ago
15
Photos
Maldon Fireworks 2015
2 years ago
34
Photos
Southend Carnival 2015
2 years ago
31
Photos
Viilage Green 2015
2 years ago
20
Photos
The Great Pier Swim 2015
2 years ago
15
Photos
Teddy Bears Picnic 2015
2 years ago
18
Photos
The Colourthon
2 years ago
5
Photos
Robin Hood Show - Southend
2 years ago
7
Photos
Maldon Fire Station Open Day
2 years ago
10
Photos
Maritime Festival
2 years ago
29
Photos
The Wild Woods Day
2 years ago
33
Photos
Southend Film Festival
2 years ago
5
Photos
Essex Garden Show - Brentwood
2 years ago
25
Photos
Robin Hood Country Show
2 years ago
17
Photos
Southend Flower Show
2 years ago
9
Photos
The BIG Switch (Rayleigh)
2 years ago
5
Photos
The BIG Switch (Wickford)
2 years ago
11
Photos
The BIG Switch (Basildon)
2 years ago
12
Photos
The BIG Switch (Chelmsford)
2 years ago
2
Photos
The BIG Switch (Clacton)
2 years ago
2
Photos
The BIG Switch (Billericay)
2 years ago
5
Photos
The BIG Switch (Brentwood)
2 years ago
3
Photos
The BIG Switch (Epping)
2 years ago
3
Photos
The BIG Switch (Harlow)
2 years ago
8
Photos
The BIG Switch (Colchester)
2 years ago
4
Photos
The BIG Switch (Maldon)
2 years ago
2
Photos
The BIG Switch (Witham)
2 years ago
3
Photos
The BIG Switch (Braintree)
2 years ago
7
Photos
The BIG Switch (Southend)
2 years ago
17
Photos
The Cliffs Pavilion Wedding Fayre 2015
2 years ago
17
Photos
Chelmsford Marathon 2014
2 years ago