Labour wants to create four patron saints' day bank holidays
6 hours ago
A Labour government will seek to create four new UK-wide bank holidays on the patron saint's day of each of the home nations, Jeremy Corbyn has said.
Can we really afford to have more bank holidays?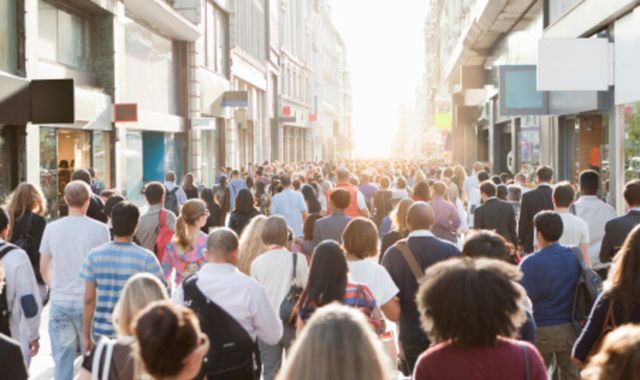 5 hours ago
The rhythms of our working week are so embroidered in the tapestry of our lives that it's easy to imagine they are immortal.
Erin Moran, who played Joanie Cunningham in Happy Days, dies aged 56
2 hours ago
Erin Moran, who played Joanie Cunningham in the sitcoms Happy Days and Joanie Loves Chachi, has died aged 56.
Work has begun on FOUR sequels to Avatar, James Cameron reveals dates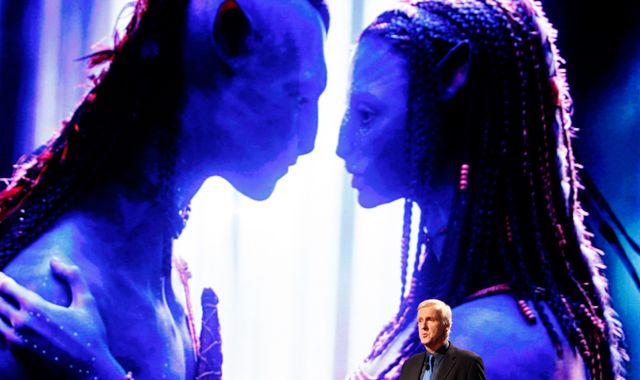 Apr 23, 2017
Work on the next four Avatar films is under way, director James Cameron has said.
Boyfriend of The Only Way is Essex star arrested in connection with alleged nightclub acid attack
2 hours ago
Arthur Collins, the boyfriend of The Only Way Is Essex star Ferne McCann, has been arrested in Northamptonshire, in connection with the east London nightclub...
Man dies after assault
2 hours ago
Police are investigating after a man died following an assault. Officers were called at 11.50pm on Saturday, April 8 with reports the 42-year-old was...
Ilie Nastase aims abuse at Britain's Johanna Konta at Fed Cup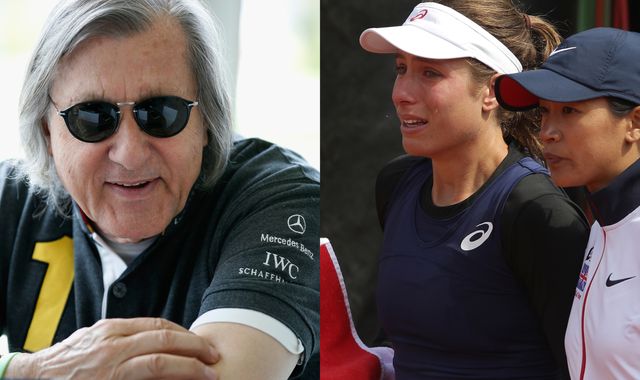 14 hours ago
Former world number one tennis player Ilie Nastase has been barred from Romania's Fed Cup semi-final tie after apparently aiming abuse at the British team.
Team Astana cyclist Michele Scarponi dies after being hit by minibus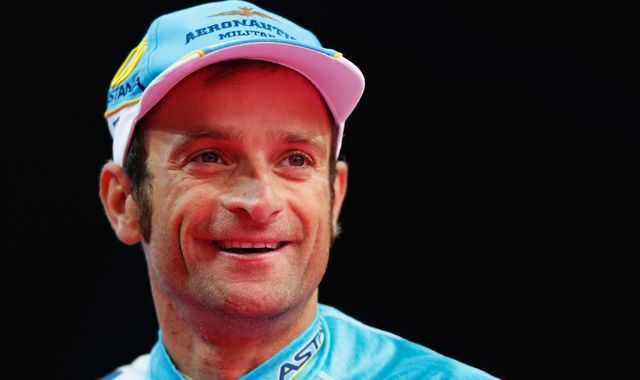 19 hours ago
Italian cyclist Michele Scarponi has been killed after being hit by a minibus while out riding in Filottrano, Italy.
Dinosaur egg fossils dating from 70 million years ago found in China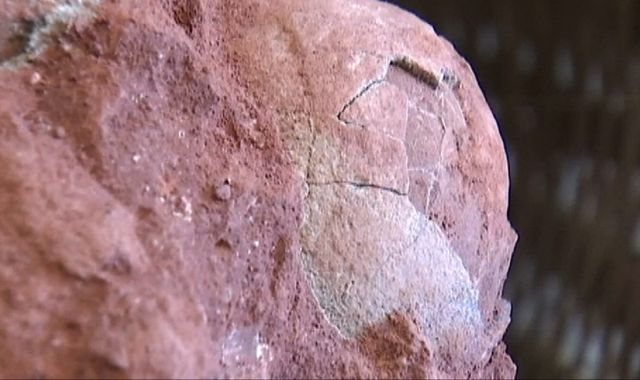 Apr 21, 2017
Fossilised dinosaur eggs from 70 million years ago have been unearthed on a building site in China.
Mystery surrounds treasure trove of gold coins hidden in piano in Shropshire
Apr 20, 2017
Investigators have been left scratching their heads as to why a treasure trove of gold coins was hidden in an old piano.
Yesterday`s football
2 hours ago
In the Premier League yesterday West Ham drew 0-0 with Everton. In League One Southend lost 1-0 at Shrewsbury. In League Two Colchester drew 0-0...
Cricket latest
2 hours ago
It`s day three of Essex`s Division One County Championship match at Middlesex. The hosts lead by 387 runs with 6 wickets remaining. ...
17
Photos
Wake Up Essex - Mug Amnesty
5 days ago
53
Photos
World Tour Finale - Justin Bieber
4 weeks ago
20
Photos
World Tour- Beyonce in Paris
1 month ago
2
Photos
The BIG Switch (Canvey Island)
1 month ago
14
Photos
Maldon Mud Race 2015
1 month ago
16
Photos
Cursed Event 2014
1 month ago
21
Photos
World Tour - Adele in New York
1 month ago
30
Photos
Colchester Half Marathon 2016
1 month ago
50
Photos
Colchester Half Marathon 12th March 2017
1 month ago
16
Photos
Cake Box Valentines Winners
2 months ago
65
Photos
The Santa Trap
4 months ago
90
Photos
intu Caroling-on-Ice - 11.12.16
4 months ago
141
Photos
Big Cars Winter Wonderland - World Tour Leg 4 Finale
4 months ago
104
Photos
Wickford Christmas Village
5 months ago
71
Photos
Grays Christmas Lights
5 months ago
100
Photos
Braintree Christmas Lights
5 months ago
163
Photos
intu Christmas Light Switch On & Radio Essex Caroling-on-Ice
5 months ago
8
Photos
Halloween in Essex 2016
6 months ago
47
Photos
Victoria Shopping Centre Halloween Event
6 months ago
32
Photos
The Warren Classic Car Show
7 months ago
39
Photos
Farleigh Hospice Cycle for Life
7 months ago
43
Photos
Essex Country Show
7 months ago
26
Photos
Southend Carnival 2016
8 months ago
83
Photos
Teddy Bears Picnic 2016
8 months ago
31
Photos
Marsh Farm Kids Fest 2016
8 months ago
53
Photos
Cancer Research Relay for Life
9 months ago
24
Photos
Rossi Black Ice Cream Launch
9 months ago
37
Photos
Southend United- Meet the Blues
9 months ago
95
Photos
Dragonboat Racing Chelmsford
10 months ago
116
Photos
Colourthon 2016
10 months ago
37
Photos
Euro 2016 Fanzone at Garon Park
10 months ago
27
Photos
Wild Woods Day 2016
10 months ago
39
Photos
World Tour Grand Finale - Beyonce in Paris
10 months ago
54
Photos
Farleigh Hospice Walk For Life
11 months ago
25
Photos
The Angry Birds Movie at Intu Lakeside
11 months ago
36
Photos
Temple at War
11 months ago
34
Photos
Tyre Tech Family Fun Day in aid of PARC
11 months ago
34
Photos
Maldon Mud Race 2016
11 months ago
46
Photos
Cliffs Wedding Fayre- Hollywood Glitz and Glamour
1 year ago
9
Photos
Southend Shakedown
1 year ago
23
Photos
Brentwood Half Marathon
1 year ago
17
Photos
World Tour Grand Finale- Lionel Richie in Las Vegas
1 year ago
22
Photos
World Tour - Lionel Richie in Las Vegas
1 year ago
15
Photos
Essex Cricket Merchandise Launch
1 year ago
6
Photos
The BRIT Awards 2016
1 year ago
8
Photos
The Big Deal Winner
1 year ago
11
Photos
Faces at the Races: Chelmsford City Racecourse
1 year ago
15
Photos
Maldon Fireworks 2015
1 year ago
34
Photos
Southend Carnival 2015
2 years ago
31
Photos
Viilage Green 2015
2 years ago
20
Photos
The Great Pier Swim 2015
2 years ago
15
Photos
Teddy Bears Picnic 2015
2 years ago
18
Photos
The Colourthon
2 years ago
5
Photos
Robin Hood Show - Southend
2 years ago
7
Photos
Maldon Fire Station Open Day
2 years ago
10
Photos
Maritime Festival
2 years ago
29
Photos
The Wild Woods Day
2 years ago
33
Photos
Southend Film Festival
2 years ago
5
Photos
Essex Garden Show - Brentwood
2 years ago
25
Photos
Robin Hood Country Show
2 years ago
17
Photos
Southend Flower Show
2 years ago
9
Photos
The BIG Switch (Rayleigh)
2 years ago
5
Photos
The BIG Switch (Wickford)
2 years ago
11
Photos
The BIG Switch (Basildon)
2 years ago
12
Photos
The BIG Switch (Chelmsford)
2 years ago
2
Photos
The BIG Switch (Clacton)
2 years ago
2
Photos
The BIG Switch (Billericay)
2 years ago
5
Photos
The BIG Switch (Brentwood)
2 years ago
3
Photos
The BIG Switch (Epping)
2 years ago
3
Photos
The BIG Switch (Harlow)
2 years ago
8
Photos
The BIG Switch (Colchester)
2 years ago
4
Photos
The BIG Switch (Maldon)
2 years ago
2
Photos
The BIG Switch (Witham)
2 years ago
3
Photos
The BIG Switch (Braintree)
2 years ago
7
Photos
The BIG Switch (Southend)
2 years ago
17
Photos
The Cliffs Pavilion Wedding Fayre 2015
2 years ago
17
Photos
Chelmsford Marathon 2014
2 years ago