Essex Matters: National Older People's Day
3 hours ago
A charity's urging everyone across Essex to use social media to tell their favourite stories about older people. Age UK Essex - which runs a range...
Man charged in connection with fatal crash
8 hours ago
A man's been charged following a crash on the A12 which left two people dead. Yousif Al-Mussawi lost control of his car near Mountnessing...
Cricket latest
8 hours ago
Simon Harmer's entertaining half century helped Essex recover from a poor start in their final County Championship match of the season. The new champions...
Tonight`s football
8 hours ago
Southend United look to build on Saturday's win over Fleetwood tonight. Blues are at home to AFC Wimbledon in League One. Elsewhere...
EU's Tusk: Idea of Britain 'having cake and eating it' on Brexit is finished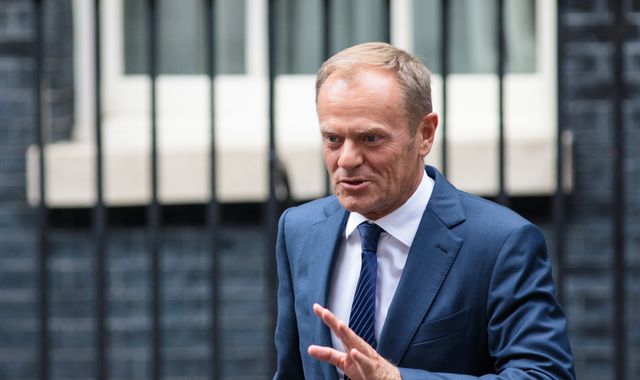 1 hour ago
Donald Tusk has said Theresa May's Florence speech shows the idea of Britain "having a cake and eating it" on Brexit is finished.
Jeremy Corbyn 'deeply embarrassed' by Labour's personality cult
Sep 26, 2017
Jeremy Corbyn has admitted he often feels "deeply embarrassed" by a cult of personality that has developed around him.
England all-rounder Ben Stokes to miss Windies games after arrest in Bristol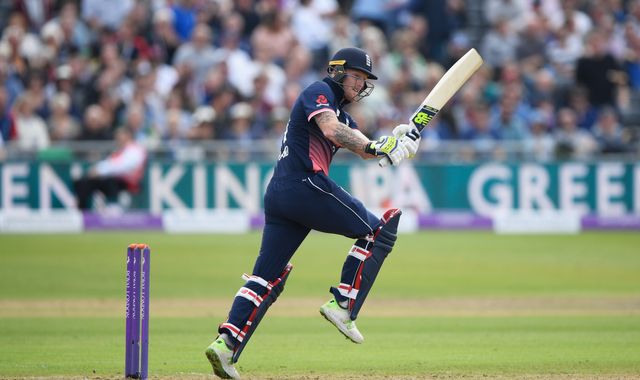 1 hour ago
Ben Stokes is out of Wednesday's one-day international against the Windies after he was arrested following an incident in Bristol after England's 124-run win.
NBA star LeBron James says Donald Trump will not divide people through sport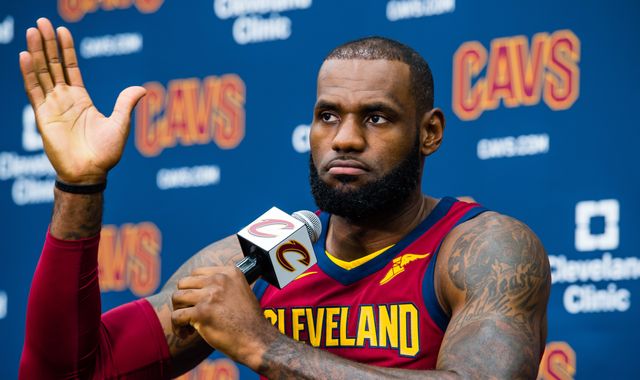 6 hours ago
NBA superstar LeBron James has taken aim at US President Donald Trump and says he will not allow him to use sport as a platform to divide people.
Man caught with kilo of gold hidden in rectum at Sri Lanka airport
Sep 25, 2017
A man has been arrested by Sri Lankan customs authorities after being spotted attempting to smuggle, with "difficulty", close to a kilo of gold hidden in his rectum.
Sock wars: Canadian PM's footwear incurs the wrath of Shatner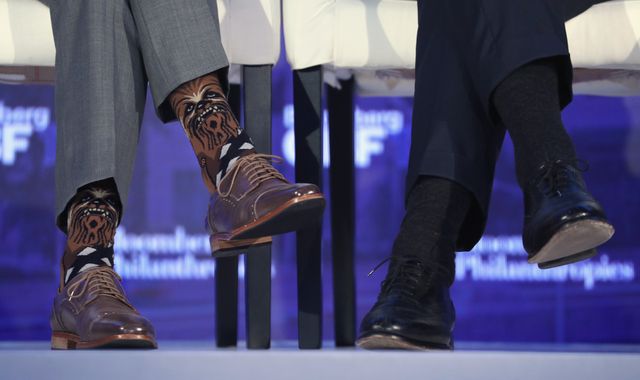 Sep 22, 2017
The Canadian PM's choice of socks has prompted Twitter banter involving Star Wars' Luke Skywalker and Star Trek's Captain Kirk.
Coronation Street star Liz Dawn, who played Vera Duckworth, dies aged 77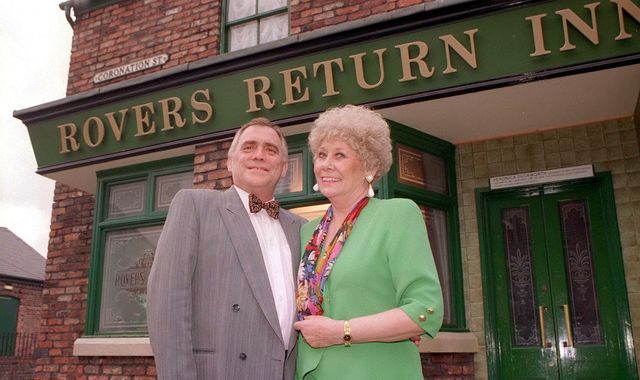 3 hours ago
Coronation Street actress Liz Dawn, who played Vera Duckworth in the soap for 34 years, has died.
Tony Booth, Cherie Blair's father and Till Death Us Do Part star, dies aged 85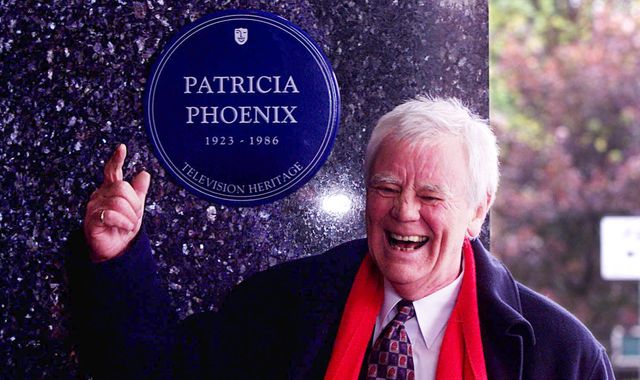 2 hours ago
Actor and political campaigner Tony Booth, who starred in the sitcom Till Death Us Do Part, has died.
74
Photos
Southend Carnival 2017
1 month ago
40
Photos
Southend Carnival Family Fun Day 2017
1 month ago
29
Photos
Kube Kitchen Final - Nibbles to Naples
1 month ago
67
Photos
Motor Fest 2017 SUNDAY
2 months ago
41
Photos
Motor Fest 2017 SATURDAY
2 months ago
41
Photos
Relay For Life 2017
2 months ago
43
Photos
Meet the Blues 2017
2 months ago
24
Photos
Essex Cricket G20 Family Fun Day 2017
2 months ago
60
Photos
Great Notley Summer Fete 2017
2 months ago
28
Photos
Castle Point Show 2017
3 months ago
24
Photos
Films Under Stars - La La Land
3 months ago
59
Photos
World Tour Finale - Ed Sheeran in New York
3 months ago
35
Photos
Southend Raft Race 2017
3 months ago
76
Photos
Essex Pride 2017
3 months ago
51
Photos
Wild Woods Day 2017
4 months ago
41
Photos
In the Park Festival 2017 - Gallery 1
4 months ago
54
Photos
In the Park Festival 2017 - Gallery 2
4 months ago
61
Photos
Farleigh Hospice - Walk for Life - Gallery 2
4 months ago
60
Photos
Farleigh Hospice - Walk for Life 2017 - Gallery 1
4 months ago
45
Photos
Cook with Kube - Give Me Five Final
4 months ago
25
Photos
Maldon Mud Race 2017
5 months ago
26
Photos
Wake Up Essex - Mug Amnesty
5 months ago
53
Photos
World Tour Finale - Justin Bieber
6 months ago
20
Photos
World Tour- Beyonce in Paris
6 months ago
2
Photos
The BIG Switch (Canvey Island)
6 months ago
14
Photos
Maldon Mud Race 2015
6 months ago
16
Photos
Cursed Event 2014
6 months ago
21
Photos
World Tour - Adele in New York
6 months ago
30
Photos
Colchester Half Marathon 2016
6 months ago
50
Photos
Colchester Half Marathon 12th March 2017
6 months ago
16
Photos
Cake Box Valentines Winners
7 months ago
65
Photos
The Santa Trap
9 months ago
90
Photos
intu Caroling-on-Ice - 11.12.16
9 months ago
141
Photos
Big Cars Winter Wonderland - World Tour Leg 4 Finale
9 months ago
104
Photos
Wickford Christmas Village
10 months ago
71
Photos
Grays Christmas Lights
10 months ago
100
Photos
Braintree Christmas Lights
10 months ago
163
Photos
intu Christmas Light Switch On & Radio Essex Caroling-on-Ice
10 months ago
8
Photos
Halloween in Essex 2016
11 months ago
47
Photos
Victoria Shopping Centre Halloween Event
11 months ago
32
Photos
The Warren Classic Car Show
12 months ago
39
Photos
Farleigh Hospice Cycle for Life
1 year ago
43
Photos
Essex Country Show
1 year ago
26
Photos
Southend Carnival 2016
1 year ago
83
Photos
Teddy Bears Picnic 2016
1 year ago
31
Photos
Marsh Farm Kids Fest 2016
1 year ago
53
Photos
Cancer Research Relay for Life
1 year ago
24
Photos
Rossi Black Ice Cream Launch
1 year ago
37
Photos
Southend United- Meet the Blues
1 year ago
95
Photos
Dragonboat Racing Chelmsford
1 year ago
116
Photos
Colourthon 2016
1 year ago
37
Photos
Euro 2016 Fanzone at Garon Park
1 year ago
27
Photos
Wild Woods Day 2016
1 year ago
39
Photos
World Tour Grand Finale - Beyonce in Paris
1 year ago
54
Photos
Farleigh Hospice Walk For Life
1 year ago
25
Photos
The Angry Birds Movie at Intu Lakeside
1 year ago
34
Photos
Tyre Tech Family Fun Day in aid of PARC
1 year ago
34
Photos
Maldon Mud Race 2016
1 year ago
46
Photos
Cliffs Wedding Fayre- Hollywood Glitz and Glamour
1 year ago
9
Photos
Southend Shakedown
1 year ago
23
Photos
Brentwood Half Marathon
2 years ago
17
Photos
World Tour Grand Finale- Lionel Richie in Las Vegas
2 years ago
22
Photos
World Tour - Lionel Richie in Las Vegas
2 years ago
15
Photos
Essex Cricket Merchandise Launch
2 years ago
6
Photos
The BRIT Awards 2016
2 years ago
8
Photos
The Big Deal Winner
2 years ago
11
Photos
Faces at the Races: Chelmsford City Racecourse
2 years ago
15
Photos
Maldon Fireworks 2015
2 years ago
34
Photos
Southend Carnival 2015
2 years ago
31
Photos
Viilage Green 2015
2 years ago
20
Photos
The Great Pier Swim 2015
2 years ago
15
Photos
Teddy Bears Picnic 2015
2 years ago
18
Photos
The Colourthon
2 years ago
5
Photos
Robin Hood Show - Southend
2 years ago
7
Photos
Maldon Fire Station Open Day
2 years ago
10
Photos
Maritime Festival
2 years ago
29
Photos
The Wild Woods Day
2 years ago
33
Photos
Southend Film Festival
2 years ago
5
Photos
Essex Garden Show - Brentwood
2 years ago
25
Photos
Robin Hood Country Show
2 years ago
17
Photos
Southend Flower Show
2 years ago
9
Photos
The BIG Switch (Rayleigh)
2 years ago
5
Photos
The BIG Switch (Wickford)
2 years ago
11
Photos
The BIG Switch (Basildon)
2 years ago
12
Photos
The BIG Switch (Chelmsford)
2 years ago
2
Photos
The BIG Switch (Clacton)
2 years ago
2
Photos
The BIG Switch (Billericay)
2 years ago
5
Photos
The BIG Switch (Brentwood)
2 years ago
3
Photos
The BIG Switch (Epping)
2 years ago
3
Photos
The BIG Switch (Harlow)
2 years ago
8
Photos
The BIG Switch (Colchester)
2 years ago
4
Photos
The BIG Switch (Maldon)
2 years ago
2
Photos
The BIG Switch (Witham)
2 years ago
3
Photos
The BIG Switch (Braintree)
2 years ago
7
Photos
The BIG Switch (Southend)
2 years ago
17
Photos
The Cliffs Pavilion Wedding Fayre 2015
2 years ago
17
Photos
Chelmsford Marathon 2014
3 years ago