Government's Brexit bill defeated in the House of Lords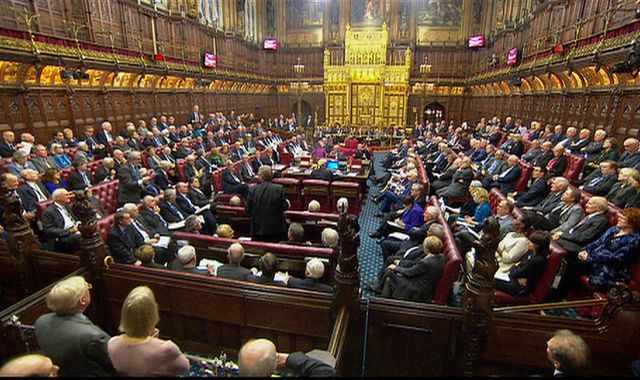 Mar 01, 2017
The Government has been defeated over its Brexit bill in the Lords, with peers demanding protection for EU citizens in the UK.
Paedophile Michael Dunn jailed after making 'hidey hole' to conceal victim
2 hours ago
A violent paedophile who created a 'hidey hole' in his home to conceal a young girl he was abusing has been jailed for 27 years after committing various sexual offences.
Simon Cowell burglar sentenced to eight years for £1m jewellery break-in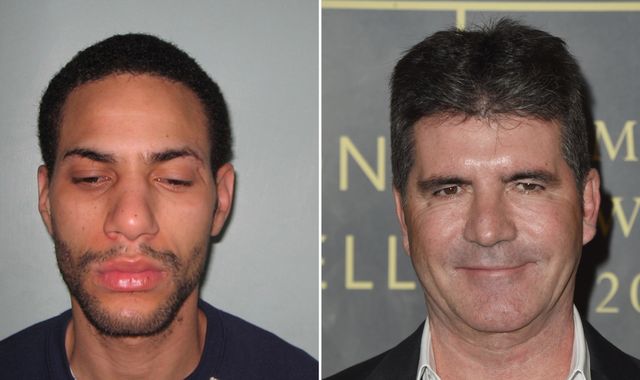 33 minutes ago
A burglar who stole almost £1m of jewellery from Simon Cowell's home, leaving him with "constant fear" for the safety of his family, has been jailed for eight years.
Beauty And The Beast: 'Gay moment' set to make Disney history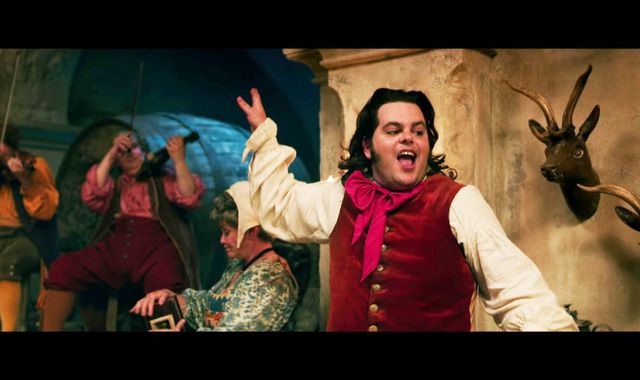 Mar 01, 2017
The new Beauty And The Beast film is set to feature an "exclusively gay moment" in what is being called a watershed scene for Disney.
'No records' kept of mystery Bradley Wiggins medical package, says UK Anti-Doping boss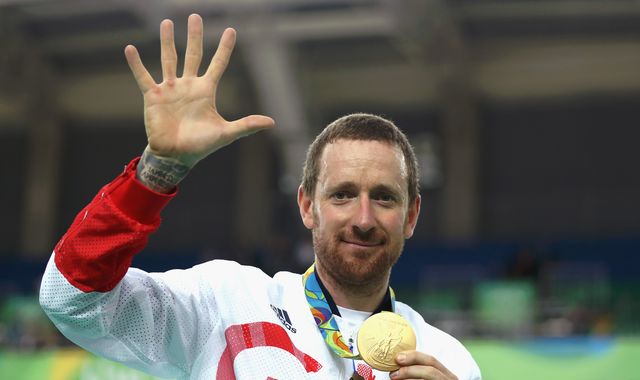 Mar 01, 2017
UK Anti-Doping has been unable to prove what was in a medical package delivered to Sir Bradley Wiggins before the 2011 Tour de France because the Team Sky doctor and British Cycling kept no records, MPs have been told.
Ex-Team Sky doctor 'too ill' to appear before MPs' doping inquiry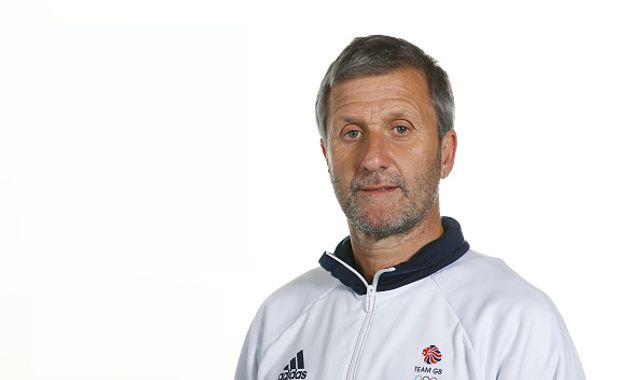 17 hours ago
Former Team Sky doctor Richard Freeman has pulled out of a long-awaited appearance before a parliamentary inquiry into doping in sport.
Woman, 99, has dream of being arrested come true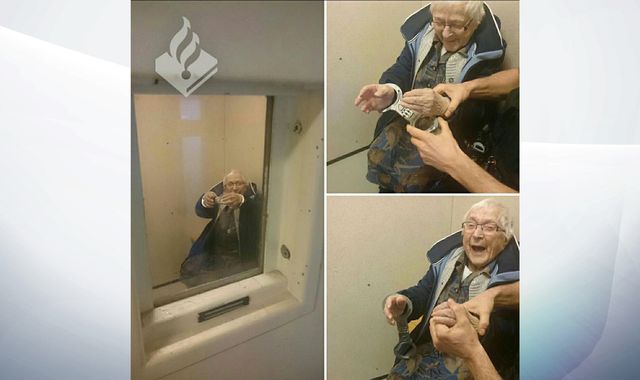 15 hours ago
Police in the Netherlands have helped a 99-year-old woman's dream come true… by letting her spend time in a jail cell.
Russian teams ordered to replay bandy match after 20 own goals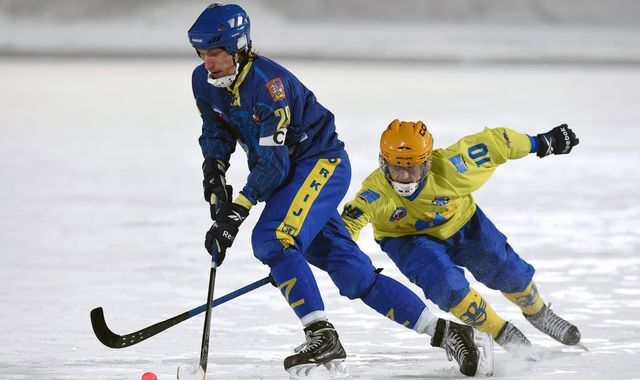 Feb 27, 2017
Two bandy teams have been ordered to replay a match in which they scored 20 own goals between them amid allegations of match-fixing.
16
Photos
Cake Box Valentines Winners
2 weeks ago
65
Photos
The Santa Trap
2 months ago
90
Photos
intu Caroling-on-Ice - 11.12.16
3 months ago
141
Photos
Big Cars Winter Wonderland - World Tour Leg 4 Finale
3 months ago
104
Photos
Wickford Christmas Village
3 months ago
71
Photos
Grays Christmas Lights
3 months ago
100
Photos
Braintree Christmas Lights
3 months ago
163
Photos
intu Christmas Light Switch On & Radio Essex Caroling-on-Ice
3 months ago
8
Photos
Halloween in Essex 2016
4 months ago
47
Photos
Victoria Shopping Centre Halloween Event
4 months ago
32
Photos
The Warren Classic Car Show
5 months ago
39
Photos
Farleigh Hospice Cycle for Life
5 months ago
43
Photos
Essex Country Show
5 months ago
28
Photos
World Tour - Adele in New York
6 months ago
26
Photos
Southend Carnival 2016
6 months ago
83
Photos
Teddy Bears Picnic 2016
6 months ago
31
Photos
Marsh Farm Kids Fest 2016
7 months ago
53
Photos
Cancer Research Relay for Life
7 months ago
24
Photos
Rossi Black Ice Cream Launch
7 months ago
37
Photos
Southend United- Meet the Blues
7 months ago
95
Photos
Dragonboat Racing Chelmsford
8 months ago
116
Photos
Colourthon 2016
8 months ago
37
Photos
Euro 2016 Fanzone at Garon Park
9 months ago
27
Photos
Wild Woods Day 2016
9 months ago
39
Photos
World Tour Grand Finale - Beyonce in Paris
9 months ago
20
Photos
World Tour- Beyonce in Paris
9 months ago
54
Photos
Farleigh Hospice Walk For Life
9 months ago
25
Photos
The Angry Birds Movie at Intu Lakeside
10 months ago
36
Photos
Temple at War
10 months ago
34
Photos
Tyre Tech Family Fun Day in aid of PARC
10 months ago
34
Photos
Maldon Mud Race 2016
10 months ago
46
Photos
Cliffs Wedding Fayre- Hollywood Glitz and Glamour
11 months ago
9
Photos
Southend Shakedown
11 months ago
23
Photos
Brentwood Half Marathon
11 months ago
17
Photos
World Tour Grand Finale- Lionel Richie in Las Vegas
12 months ago
30
Photos
Colchester Half Marathon
12 months ago
22
Photos
World Tour - Lionel Richie in Las Vegas
12 months ago
15
Photos
Essex Cricket Merchandise Launch
12 months ago
6
Photos
The BRIT Awards 2016
1 year ago
8
Photos
The Big Deal Winner
1 year ago
11
Photos
Faces at the Races: Chelmsford City Racecourse
1 year ago
15
Photos
Maldon Fireworks 2015
1 year ago
34
Photos
Southend Carnival 2015
2 years ago
31
Photos
Viilage Green 2015
2 years ago
20
Photos
The Great Pier Swim 2015
2 years ago
15
Photos
Teddy Bears Picnic 2015
2 years ago
18
Photos
The Colourthon
2 years ago
5
Photos
Robin Hood Show - Southend
2 years ago
7
Photos
Maldon Fire Station Open Day
2 years ago
10
Photos
Maritime Festival
2 years ago
29
Photos
The Wild Woods Day
2 years ago
33
Photos
Southend Film Festival
2 years ago
5
Photos
Essex Garden Show - Brentwood
2 years ago
25
Photos
Robin Hood Country Show
2 years ago
17
Photos
Southend Flower Show
2 years ago
9
Photos
The BIG Switch (Rayleigh)
2 years ago
5
Photos
The BIG Switch (Wickford)
2 years ago
14
Photos
Maldon Mud Race 2015
2 years ago
11
Photos
The BIG Switch (Basildon)
2 years ago
12
Photos
The BIG Switch (Chelmsford)
2 years ago
2
Photos
The BIG Switch (Clacton)
2 years ago
2
Photos
The BIG Switch (Billericay)
2 years ago
5
Photos
The BIG Switch (Brentwood)
2 years ago
3
Photos
The BIG Switch (Epping)
2 years ago
3
Photos
The BIG Switch (Harlow)
2 years ago
8
Photos
The BIG Switch (Colchester)
2 years ago
4
Photos
The BIG Switch (Maldon)
2 years ago
2
Photos
The BIG Switch (Witham)
2 years ago
3
Photos
The BIG Switch (Braintree)
2 years ago
2
Photos
The BIG Switch (Canvey Island)
2 years ago
7
Photos
The BIG Switch (Southend)
2 years ago
17
Photos
The Cliffs Pavilion Wedding Fayre 2015
2 years ago
16
Photos
Cursed Event 2014
2 years ago
17
Photos
Chelmsford Marathon 2014
2 years ago