Hillsborough: Criminal charges against six people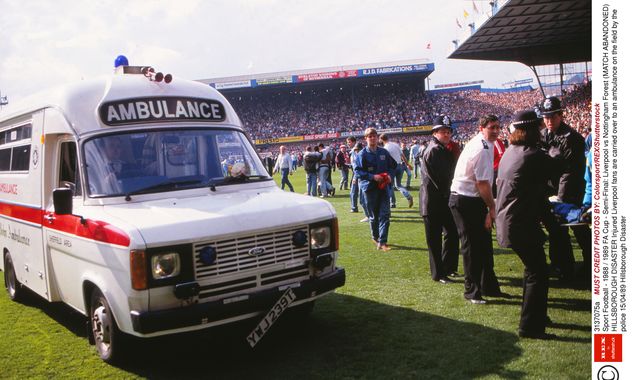 Jun 28, 2017
Criminal charges have been brought against six individuals, including former senior police officers, over the Hillsborough disaster.
New body could oversee EU citizens rights in UK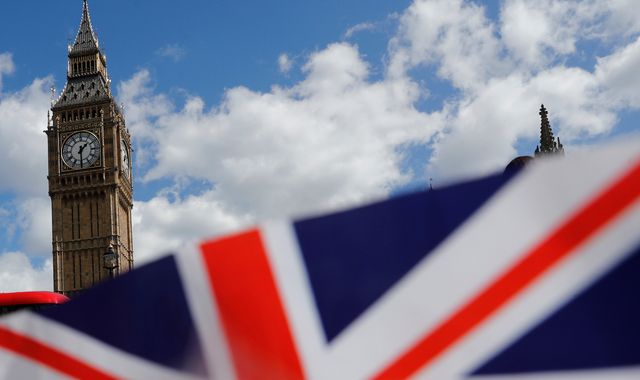 Jun 28, 2017
Ministers are looking at creating a new body to oversee EU citizens' rights in the UK in an effort to break the impasse over whose courts protect EU nationals after Brexit.
England U21s crash out of Euros on penalties to Germany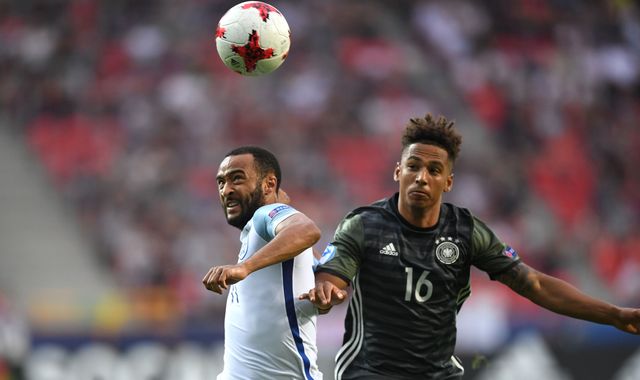 9 hours ago
England crashed out of the European U21 Championship at the semi-final stage after a heart-breaking 4-3 penalty defeat to Germany.
Safe standing area could be tested at League One club Shrewsbury Town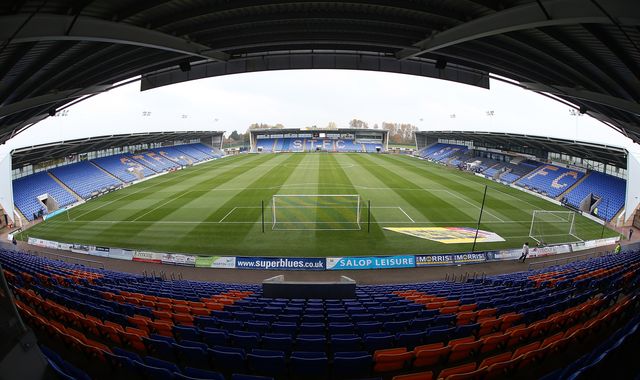 12 hours ago
Shrewsbury Town are aiming to become the first English football club with an all-seater stadium to bring in safe standing.
Passenger's fury as airport security guard poses with her lobster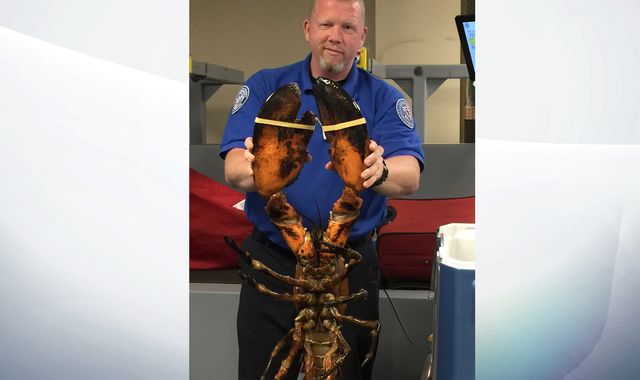 Jun 28, 2017
A businesswoman has criticised an airport security guard for rifling through her luggage and having a photograph taken with one of her live lobsters.
Singhsbury's becomes Morrisinghs after Sainsbury's threatens legal action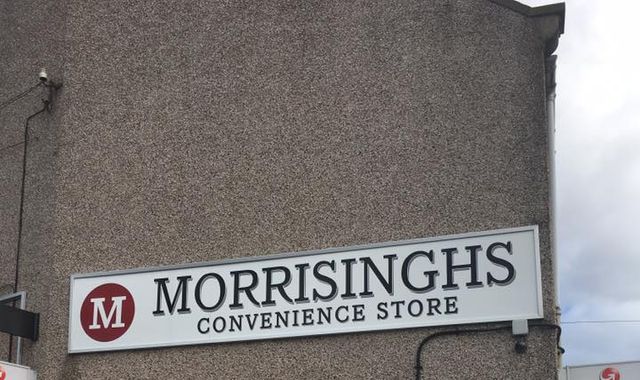 22 hours ago
A convenience store called Singhsbury's has changed its name after being threatened with legal action... to Morrisinghs.
The Girl With The Dragon Tattoo actor Michael Nyqvist dies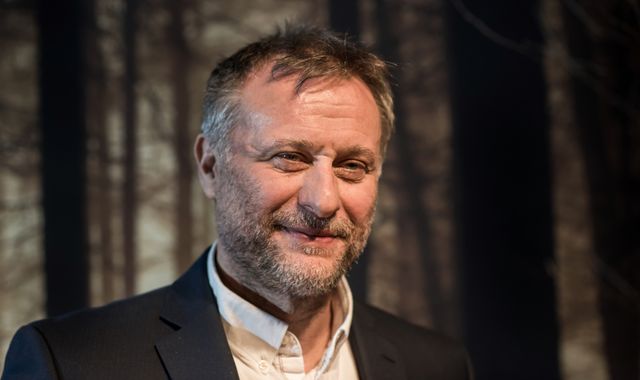 5 hours ago
Actor Michael Nyqvist, who starred in the original film version of Stieg Larsson's The Girl With The Dragon Tattoo, has died aged 56.
Europe's drag kings meet for London showdown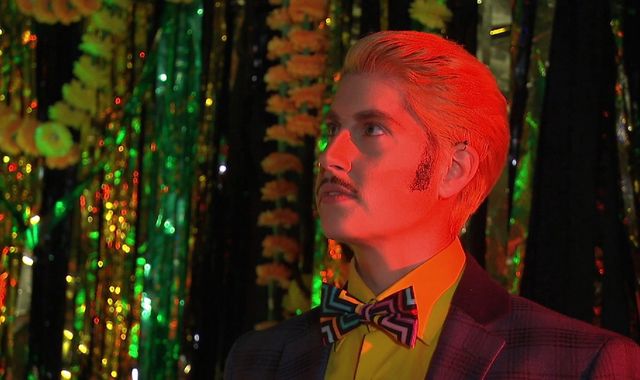 9 hours ago
There is a rich cultural history behind the art of drag which spans centuries.
35
Photos
Southend Raft Race 2017
3 days ago
76
Photos
Essex Pride 2017
3 days ago
51
Photos
Wild Woods Day 2017
4 weeks ago
41
Photos
In the Park Festival 2017 - Gallery 1
4 weeks ago
54
Photos
In the Park Festival 2017 - Gallery 2
4 weeks ago
61
Photos
Farleigh Hospice - Walk for Life - Gallery 2
1 month ago
60
Photos
Farleigh Hospice - Walk for Life 2017 - Gallery 1
1 month ago
45
Photos
Cook with Kube - Give Me Five Final
2 months ago
25
Photos
Maldon Mud Race 2017
2 months ago
26
Photos
Wake Up Essex - Mug Amnesty
2 months ago
53
Photos
World Tour Finale - Justin Bieber
3 months ago
20
Photos
World Tour- Beyonce in Paris
3 months ago
2
Photos
The BIG Switch (Canvey Island)
3 months ago
14
Photos
Maldon Mud Race 2015
3 months ago
16
Photos
Cursed Event 2014
3 months ago
21
Photos
World Tour - Adele in New York
3 months ago
30
Photos
Colchester Half Marathon 2016
3 months ago
50
Photos
Colchester Half Marathon 12th March 2017
3 months ago
16
Photos
Cake Box Valentines Winners
4 months ago
65
Photos
The Santa Trap
6 months ago
90
Photos
intu Caroling-on-Ice - 11.12.16
6 months ago
141
Photos
Big Cars Winter Wonderland - World Tour Leg 4 Finale
6 months ago
104
Photos
Wickford Christmas Village
7 months ago
71
Photos
Grays Christmas Lights
7 months ago
100
Photos
Braintree Christmas Lights
7 months ago
163
Photos
intu Christmas Light Switch On & Radio Essex Caroling-on-Ice
7 months ago
8
Photos
Halloween in Essex 2016
8 months ago
47
Photos
Victoria Shopping Centre Halloween Event
8 months ago
32
Photos
The Warren Classic Car Show
9 months ago
39
Photos
Farleigh Hospice Cycle for Life
9 months ago
43
Photos
Essex Country Show
9 months ago
26
Photos
Southend Carnival 2016
10 months ago
83
Photos
Teddy Bears Picnic 2016
10 months ago
31
Photos
Marsh Farm Kids Fest 2016
10 months ago
53
Photos
Cancer Research Relay for Life
11 months ago
24
Photos
Rossi Black Ice Cream Launch
11 months ago
37
Photos
Southend United- Meet the Blues
11 months ago
95
Photos
Dragonboat Racing Chelmsford
12 months ago
116
Photos
Colourthon 2016
12 months ago
37
Photos
Euro 2016 Fanzone at Garon Park
1 year ago
27
Photos
Wild Woods Day 2016
1 year ago
39
Photos
World Tour Grand Finale - Beyonce in Paris
1 year ago
54
Photos
Farleigh Hospice Walk For Life
1 year ago
25
Photos
The Angry Birds Movie at Intu Lakeside
1 year ago
34
Photos
Tyre Tech Family Fun Day in aid of PARC
1 year ago
34
Photos
Maldon Mud Race 2016
1 year ago
46
Photos
Cliffs Wedding Fayre- Hollywood Glitz and Glamour
1 year ago
9
Photos
Southend Shakedown
1 year ago
23
Photos
Brentwood Half Marathon
1 year ago
17
Photos
World Tour Grand Finale- Lionel Richie in Las Vegas
1 year ago
22
Photos
World Tour - Lionel Richie in Las Vegas
1 year ago
15
Photos
Essex Cricket Merchandise Launch
1 year ago
6
Photos
The BRIT Awards 2016
1 year ago
8
Photos
The Big Deal Winner
1 year ago
11
Photos
Faces at the Races: Chelmsford City Racecourse
2 years ago
15
Photos
Maldon Fireworks 2015
2 years ago
34
Photos
Southend Carnival 2015
2 years ago
31
Photos
Viilage Green 2015
2 years ago
20
Photos
The Great Pier Swim 2015
2 years ago
15
Photos
Teddy Bears Picnic 2015
2 years ago
18
Photos
The Colourthon
2 years ago
5
Photos
Robin Hood Show - Southend
2 years ago
7
Photos
Maldon Fire Station Open Day
2 years ago
10
Photos
Maritime Festival
2 years ago
29
Photos
The Wild Woods Day
2 years ago
33
Photos
Southend Film Festival
2 years ago
5
Photos
Essex Garden Show - Brentwood
2 years ago
25
Photos
Robin Hood Country Show
2 years ago
17
Photos
Southend Flower Show
2 years ago
9
Photos
The BIG Switch (Rayleigh)
2 years ago
5
Photos
The BIG Switch (Wickford)
2 years ago
11
Photos
The BIG Switch (Basildon)
2 years ago
12
Photos
The BIG Switch (Chelmsford)
2 years ago
2
Photos
The BIG Switch (Clacton)
2 years ago
2
Photos
The BIG Switch (Billericay)
2 years ago
5
Photos
The BIG Switch (Brentwood)
2 years ago
3
Photos
The BIG Switch (Epping)
2 years ago
3
Photos
The BIG Switch (Harlow)
2 years ago
8
Photos
The BIG Switch (Colchester)
2 years ago
4
Photos
The BIG Switch (Maldon)
2 years ago
2
Photos
The BIG Switch (Witham)
2 years ago
3
Photos
The BIG Switch (Braintree)
2 years ago
7
Photos
The BIG Switch (Southend)
2 years ago
17
Photos
The Cliffs Pavilion Wedding Fayre 2015
2 years ago
17
Photos
Chelmsford Marathon 2014
2 years ago