Britain 'underestimates' Brexit challenge, Jean-Claude Juncker says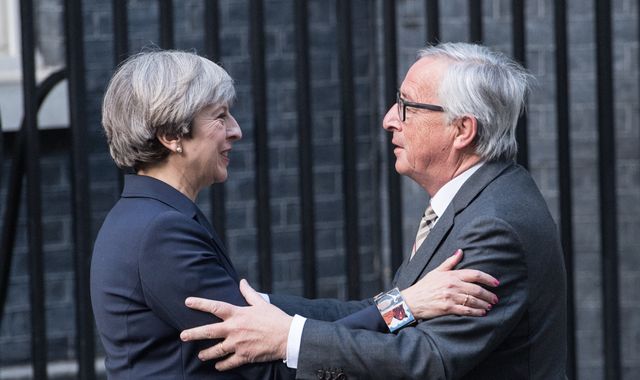 Apr 29, 2017
European Commission president Jean-Claude Juncker has claimed Britain "underestimates" the complexity of EU exit talks.
UKIP leader Paul Nuttall to stand in Boston and Skegness
3 hours ago
UKIP Leader Paul Nuttall has announced he will stand in the Lincolnshire seat of Boston and Skegness at the General Election.
Swayze's Dirty Dancing jacket sells for £48,000 despite niece's call to stop auction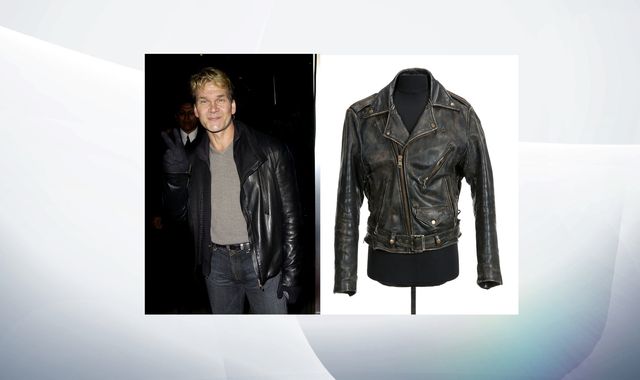 15 hours ago
A leather jacket that Hollywood actor Patrick Swayze wore in the film Dirty Dancing has sold for $62,500 (£48,260).
Celebrity luxury event Fyre Festival turns to 'mass chaos'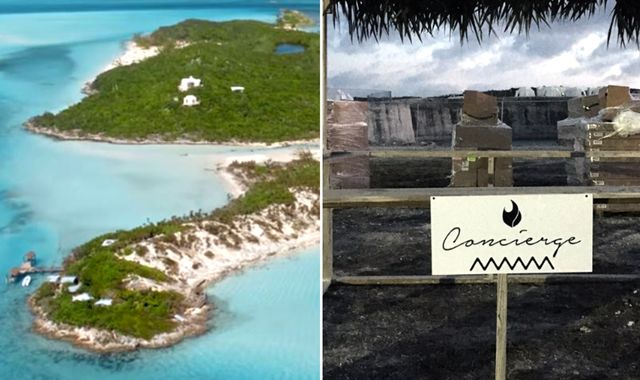 Apr 28, 2017
A celebrity-sponsored luxury music festival in the Bahamas has been called a "scam" after ticket-holders were reportedly left stranded.
Big news in Southend stadium saga
10 hours ago
The long awaited new stadium for Southend United could be a step closer this morning. The Blues confirmed last night that a new planning application...
Driver attacked in Billericay
10 hours ago
A man's been punched in the face after two men attacked his car on Billericay High Street. The 52 year old was in traffic on the afternoon on 19th...
Joshua-Klitschko £40m boxing showdown embodies essence of sport
15 hours ago
The key ingredients are in the Wembley cauldron. Now for the proof of the pudding.
Joshua v Klitschko boxing match: 'The best man will win'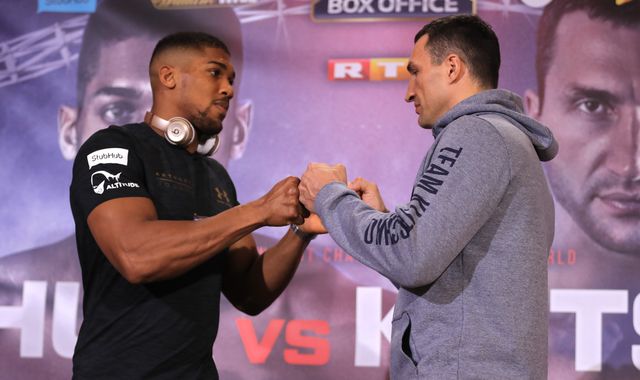 Apr 27, 2017
Anthony Joshua says he is "ferocious, hungry and determined" as he prepares to face Wladimir Klitschko at Wembley on Saturday.
'Muddy' men's jeans on sale for £330 at Nordstrom in US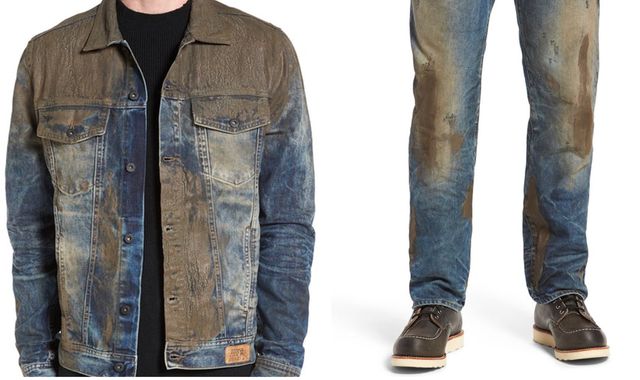 Apr 26, 2017
US clothing chain Nordstrom has launched a line of 'dirty' jeans which come with a 'crackled, caked-on muddy coating'.
Last remaining male rhino goes on Tinder to highlight crisis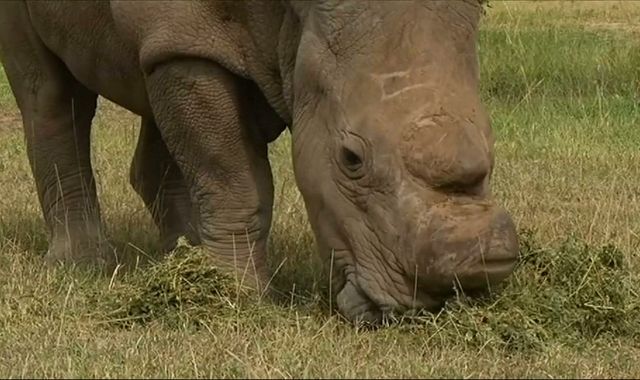 Apr 26, 2017
A rare northern white rhino has gone onto the Tinder dating app in an attempt to keep his species alive.
Weekend footy preview
10 hours ago
Colchester United aim to keep their League Two play off chances alive this afternoon at Leyton Orient - starting the day three points off of the top seven...
Last night`s football
Apr 27, 2017
In the Ryman League North Semi Final Play Offs last night Maldon and Tiptree beat Haringey 5-4 and Thurrock won 1-0 against AFC Hornchurch. ...
26
Photos
Wake Up Essex - Mug Amnesty
3 days ago
53
Photos
World Tour Finale - Justin Bieber
1 month ago
20
Photos
World Tour- Beyonce in Paris
1 month ago
2
Photos
The BIG Switch (Canvey Island)
1 month ago
14
Photos
Maldon Mud Race 2015
1 month ago
16
Photos
Cursed Event 2014
1 month ago
21
Photos
World Tour - Adele in New York
1 month ago
30
Photos
Colchester Half Marathon 2016
1 month ago
50
Photos
Colchester Half Marathon 12th March 2017
1 month ago
16
Photos
Cake Box Valentines Winners
2 months ago
65
Photos
The Santa Trap
4 months ago
90
Photos
intu Caroling-on-Ice - 11.12.16
5 months ago
141
Photos
Big Cars Winter Wonderland - World Tour Leg 4 Finale
5 months ago
104
Photos
Wickford Christmas Village
5 months ago
71
Photos
Grays Christmas Lights
5 months ago
100
Photos
Braintree Christmas Lights
5 months ago
163
Photos
intu Christmas Light Switch On & Radio Essex Caroling-on-Ice
5 months ago
8
Photos
Halloween in Essex 2016
6 months ago
47
Photos
Victoria Shopping Centre Halloween Event
6 months ago
32
Photos
The Warren Classic Car Show
7 months ago
39
Photos
Farleigh Hospice Cycle for Life
7 months ago
43
Photos
Essex Country Show
7 months ago
26
Photos
Southend Carnival 2016
8 months ago
83
Photos
Teddy Bears Picnic 2016
8 months ago
31
Photos
Marsh Farm Kids Fest 2016
8 months ago
53
Photos
Cancer Research Relay for Life
9 months ago
24
Photos
Rossi Black Ice Cream Launch
9 months ago
37
Photos
Southend United- Meet the Blues
9 months ago
95
Photos
Dragonboat Racing Chelmsford
10 months ago
116
Photos
Colourthon 2016
10 months ago
37
Photos
Euro 2016 Fanzone at Garon Park
10 months ago
27
Photos
Wild Woods Day 2016
10 months ago
39
Photos
World Tour Grand Finale - Beyonce in Paris
10 months ago
54
Photos
Farleigh Hospice Walk For Life
11 months ago
25
Photos
The Angry Birds Movie at Intu Lakeside
11 months ago
36
Photos
Temple at War
11 months ago
34
Photos
Tyre Tech Family Fun Day in aid of PARC
12 months ago
34
Photos
Maldon Mud Race 2016
12 months ago
46
Photos
Cliffs Wedding Fayre- Hollywood Glitz and Glamour
1 year ago
9
Photos
Southend Shakedown
1 year ago
23
Photos
Brentwood Half Marathon
1 year ago
17
Photos
World Tour Grand Finale- Lionel Richie in Las Vegas
1 year ago
22
Photos
World Tour - Lionel Richie in Las Vegas
1 year ago
15
Photos
Essex Cricket Merchandise Launch
1 year ago
6
Photos
The BRIT Awards 2016
1 year ago
8
Photos
The Big Deal Winner
1 year ago
11
Photos
Faces at the Races: Chelmsford City Racecourse
1 year ago
15
Photos
Maldon Fireworks 2015
1 year ago
34
Photos
Southend Carnival 2015
2 years ago
31
Photos
Viilage Green 2015
2 years ago
20
Photos
The Great Pier Swim 2015
2 years ago
15
Photos
Teddy Bears Picnic 2015
2 years ago
18
Photos
The Colourthon
2 years ago
5
Photos
Robin Hood Show - Southend
2 years ago
7
Photos
Maldon Fire Station Open Day
2 years ago
10
Photos
Maritime Festival
2 years ago
29
Photos
The Wild Woods Day
2 years ago
33
Photos
Southend Film Festival
2 years ago
5
Photos
Essex Garden Show - Brentwood
2 years ago
25
Photos
Robin Hood Country Show
2 years ago
17
Photos
Southend Flower Show
2 years ago
9
Photos
The BIG Switch (Rayleigh)
2 years ago
5
Photos
The BIG Switch (Wickford)
2 years ago
11
Photos
The BIG Switch (Basildon)
2 years ago
12
Photos
The BIG Switch (Chelmsford)
2 years ago
2
Photos
The BIG Switch (Clacton)
2 years ago
2
Photos
The BIG Switch (Billericay)
2 years ago
5
Photos
The BIG Switch (Brentwood)
2 years ago
3
Photos
The BIG Switch (Epping)
2 years ago
3
Photos
The BIG Switch (Harlow)
2 years ago
8
Photos
The BIG Switch (Colchester)
2 years ago
4
Photos
The BIG Switch (Maldon)
2 years ago
2
Photos
The BIG Switch (Witham)
2 years ago
3
Photos
The BIG Switch (Braintree)
2 years ago
7
Photos
The BIG Switch (Southend)
2 years ago
17
Photos
The Cliffs Pavilion Wedding Fayre 2015
2 years ago
17
Photos
Chelmsford Marathon 2014
2 years ago