Four-point Brexit blueprint revealed by Boris Johnson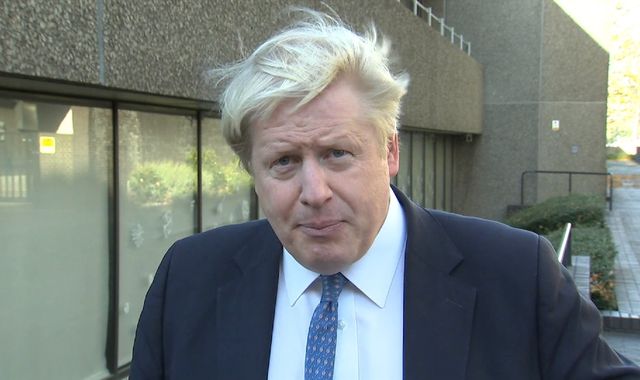 Dec 04, 2016
Boris Johnson has outlined the four-point blueprint the Government wants to achieve when it negotiates the UK's exit from the EU.
Italians head for polls in referendum as anxious Europe looks on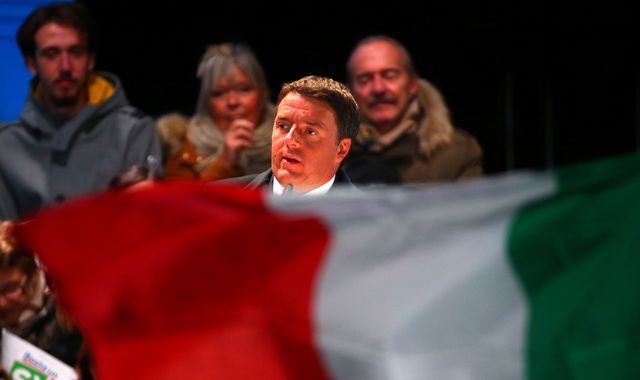 13 hours ago
Italians are heading to the polls in a referendum which could have significant ramifications for the whole of Europe. 
Last Tango In Paris rape scene confession sparks Hollywood backlash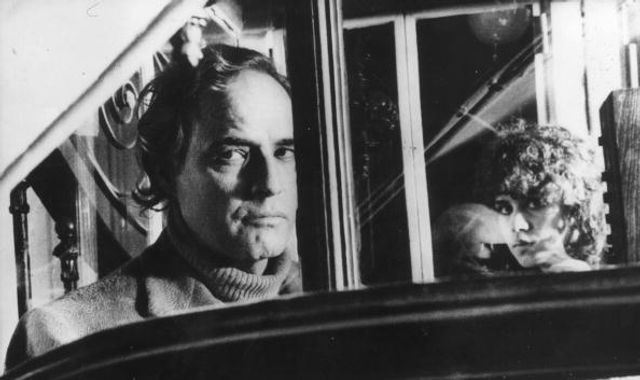 Dec 04, 2016
Hollywood has condemned the director of the Last Tango in Paris after he admitted a rape scene was filmed without consent.
Amy Schumer set to star in live-action Barbie film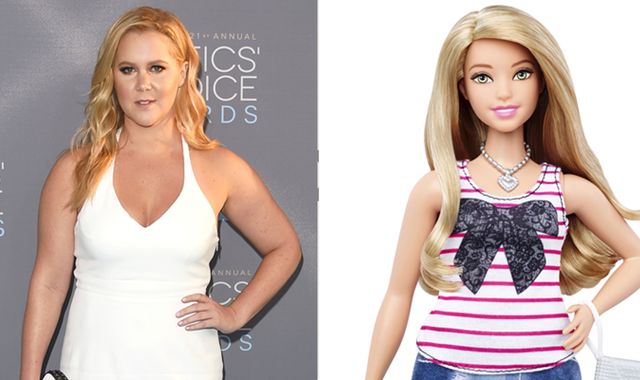 23 hours ago
Amy Schumer is in talks to bring Barbie to the silver screen.
Teenager charged with manslaughter
Dec 02, 2016
A teenager has been charged with manslaughter following the death of a man in Harlow. Arkadiusz Jozwik, 40, was assaulted at about 11.35pm on Saturday,...
Body found in river
Dec 02, 2016
Police were called shortly after 9.40am on Wednesday November 30 with reports a car had gone into the river at King Edward Quay, Colchester. Officers...
Chelsea football club apologises 'profusely' to sex abuse victim Gary Johnson
18 hours ago
Chelsea Football Club has "apologised profusely" to Gary Johnson who was sexually abused at the club in the 1970s.
Manchester City star Yaya Toure faces drink driving charge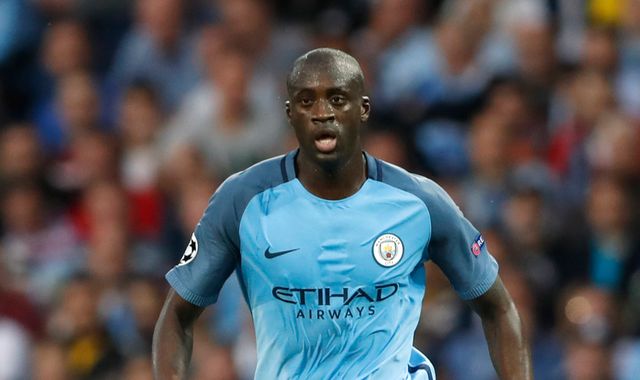 17 hours ago
Premier League footballer Yaya Toure has been charged with drink driving.
Former Argos security guard elected Gambia president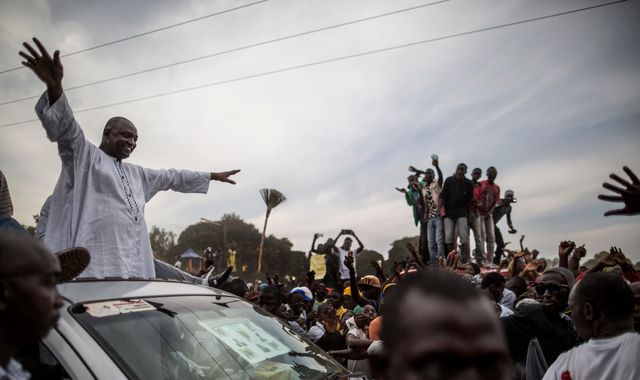 Dec 02, 2016
A former Argos security guard has ended the 22-year rule of the president of Gambia in a shock election victory.
Council gritting lorry Nicole Saltslinger has the X Factor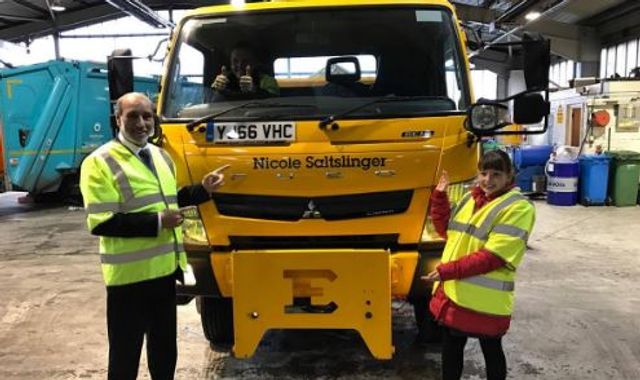 Dec 02, 2016
Oldham Council has named its new gritter Nicole Saltslinger after the X Factor judge and former Pussycat Doll.
Footy news from the Blues & Clarets
Dec 01, 2016
Southend striker Nile Ranger has signed a new three-and-a-half year contract with the League One club. Meanwhile Chelmsford striker Shamir Mullings...
"Rocket" Ronnie wins again
Dec 01, 2016
Chigwell`s Ronnie O` Sullivan`s in the quarter finals of the UK Championship. He beat Matthew Stevens by 6 frames to 2. ...
104
Photos
Wickford Christmas Village
4 days ago
71
Photos
Grays Christmas Lights
4 days ago
100
Photos
Braintree Christmas Lights
2 weeks ago
163
Photos
intu Christmas Light Switch On & Radio Essex Caroling-on-Ice
2 weeks ago
8
Photos
Halloween in Essex 2016
1 month ago
47
Photos
Victoria Shopping Centre Halloween Event
1 month ago
32
Photos
The Warren Classic Car Show
2 months ago
39
Photos
Farleigh Hospice Cycle for Life
2 months ago
43
Photos
Essex Country Show
3 months ago
28
Photos
World Tour - Adele in New York
3 months ago
26
Photos
Southend Carnival 2016
3 months ago
83
Photos
Teddy Bears Picnic 2016
4 months ago
31
Photos
Marsh Farm Kids Fest 2016
4 months ago
53
Photos
Cancer Research Relay for Life
4 months ago
24
Photos
Rossi Black Ice Cream Launch
4 months ago
37
Photos
Southend United- Meet the Blues
4 months ago
95
Photos
Dragonboat Racing Chelmsford
5 months ago
116
Photos
Colourthon 2016
5 months ago
37
Photos
Euro 2016 Fanzone at Garon Park
6 months ago
27
Photos
Wild Woods Day 2016
6 months ago
39
Photos
World Tour Grand Finale - Beyonce in Paris
6 months ago
20
Photos
World Tour- Beyonce in Paris
6 months ago
54
Photos
Farleigh Hospice Walk For Life
6 months ago
25
Photos
The Angry Birds Movie at Intu Lakeside
7 months ago
36
Photos
Temple at War
7 months ago
34
Photos
Tyre Tech Family Fun Day in aid of PARC
7 months ago
34
Photos
Maldon Mud Race 2016
7 months ago
46
Photos
Cliffs Wedding Fayre- Hollywood Glitz and Glamour
8 months ago
9
Photos
Southend Shakedown
8 months ago
23
Photos
Brentwood Half Marathon
8 months ago
17
Photos
World Tour Grand Finale- Lionel Richie in Las Vegas
9 months ago
30
Photos
Colchester Half Marathon
9 months ago
22
Photos
World Tour - Lionel Richie in Las Vegas
9 months ago
15
Photos
Essex Cricket Merchandise Launch
9 months ago
6
Photos
The BRIT Awards 2016
9 months ago
8
Photos
The Big Deal Winner
11 months ago
11
Photos
Faces at the Races: Chelmsford City Racecourse
1 year ago
15
Photos
Maldon Fireworks 2015
1 year ago
34
Photos
Southend Carnival 2015
1 year ago
31
Photos
Viilage Green 2015
1 year ago
20
Photos
The Great Pier Swim 2015
1 year ago
15
Photos
Teddy Bears Picnic 2015
1 year ago
18
Photos
The Colourthon
1 year ago
5
Photos
Robin Hood Show - Southend
1 year ago
7
Photos
Maldon Fire Station Open Day
1 year ago
10
Photos
Maritime Festival
1 year ago
29
Photos
The Wild Woods Day
2 years ago
33
Photos
Southend Film Festival
2 years ago
5
Photos
Essex Garden Show - Brentwood
2 years ago
25
Photos
Robin Hood Country Show
2 years ago
17
Photos
Southend Flower Show
2 years ago
9
Photos
The BIG Switch (Rayleigh)
2 years ago
5
Photos
The BIG Switch (Wickford)
2 years ago
14
Photos
Maldon Mud Race 2015
2 years ago
11
Photos
The BIG Switch (Basildon)
2 years ago
12
Photos
The BIG Switch (Chelmsford)
2 years ago
2
Photos
The BIG Switch (Clacton)
2 years ago
2
Photos
The BIG Switch (Billericay)
2 years ago
5
Photos
The BIG Switch (Brentwood)
2 years ago
3
Photos
The BIG Switch (Epping)
2 years ago
3
Photos
The BIG Switch (Harlow)
2 years ago
8
Photos
The BIG Switch (Colchester)
2 years ago
4
Photos
The BIG Switch (Maldon)
2 years ago
2
Photos
The BIG Switch (Witham)
2 years ago
3
Photos
The BIG Switch (Braintree)
2 years ago
2
Photos
The BIG Switch (Canvey Island)
2 years ago
7
Photos
The BIG Switch (Southend)
2 years ago
17
Photos
The Cliffs Pavilion Wedding Fayre 2015
2 years ago
16
Photos
Cursed Event 2014
2 years ago
17
Photos
Chelmsford Marathon 2014
2 years ago