Stoke Central by-election: Labour beats UKIP leader Paul Nuttall
Feb 24, 2017
Labour's Gareth Snell has won the Stoke-on-Trent Central by-election, holding the seat and defeating UKIP leader Paul Nuttall.
Nerve agent classed as 'weapon of mass destruction' killed Kim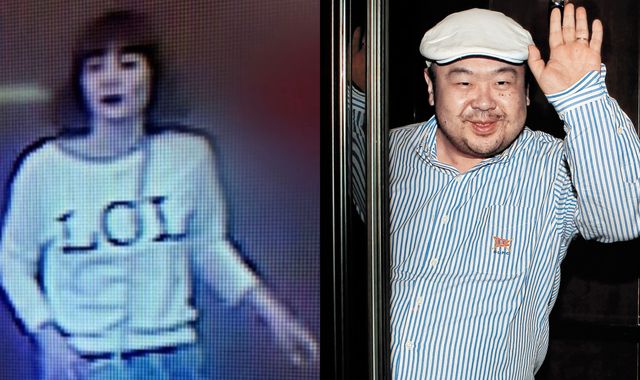 Feb 24, 2017
Kim Jong-Nam was murdered using a highly toxic chemical known as VX nerve agent, a preliminary report suggests.
Brit Awards honour David Bowie with best male solo artist and best album gongs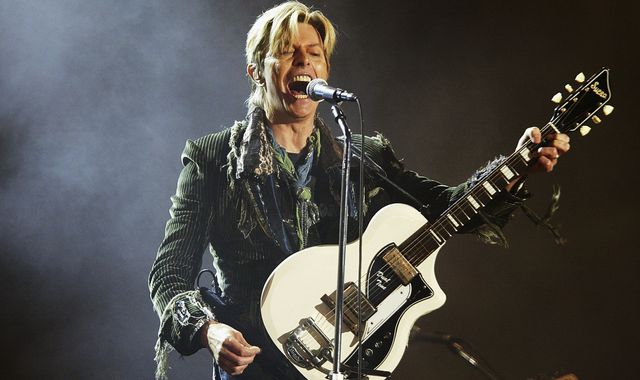 Feb 22, 2017
David Bowie has been honoured with two Brit Awards - 13 months after his death at the age of 69.
Game of Thrones' Dark Hedges tree destroyed by Storm Doris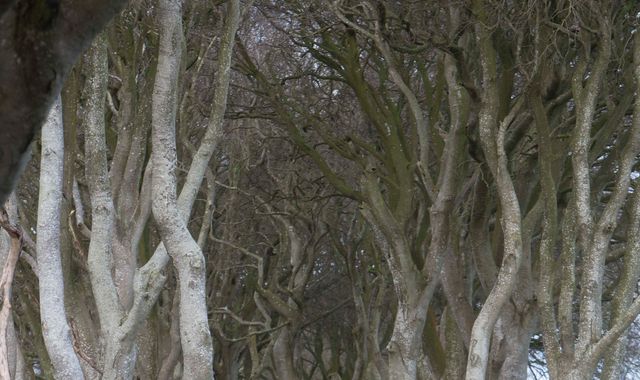 9 hours ago
A 200-year-old tree in a landmark avenue made famous by Game of Thrones has been destroyed by Storm Doris.
Claudio Ranieri: Leicester City manager sacked by Premier League champions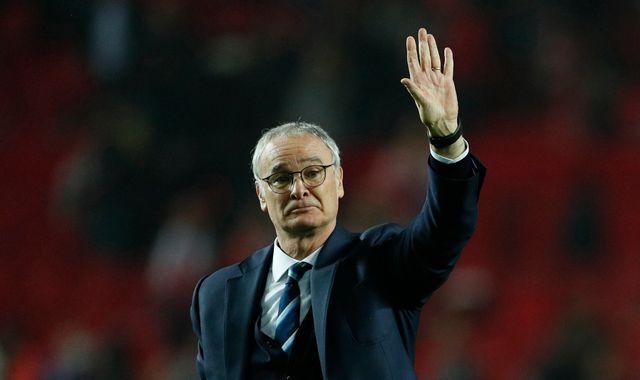 2 hours ago
Claudio Ranieri has been sacked as Leicester City manager just nine months after leading the club to the greatest triumph in its 133-year history.
Ranieri defied 5,000-1 odds - but it wasn't enough for Leicester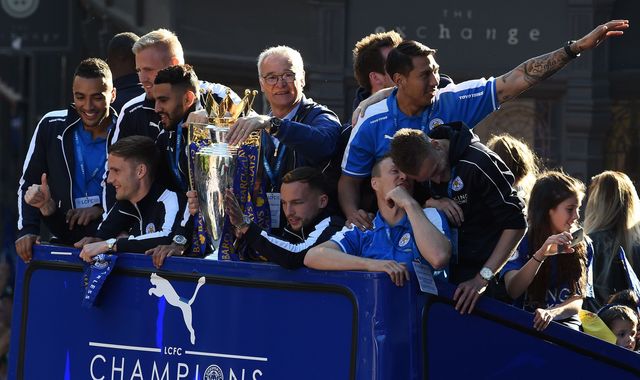 Feb 23, 2017
In Monte Carlo last week, Usain Bolt attempted the greatest sporting selfie of all time at the star-studded Laureus Awards. 
'Enormous' £1m cannabis haul found in raid on 1980s nuclear bunker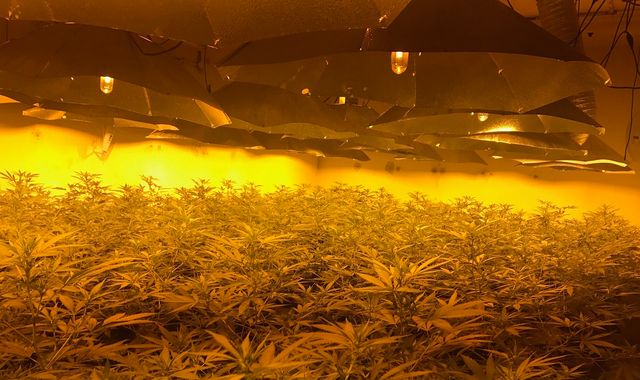 8 hours ago
Police have found "thousands" of cannabis plants, valued at more than £1m, in an underground nuclear bunker built during the 1980s.
How you can perfect the 'dabbing' move Tom Watson apparently tried at PMQs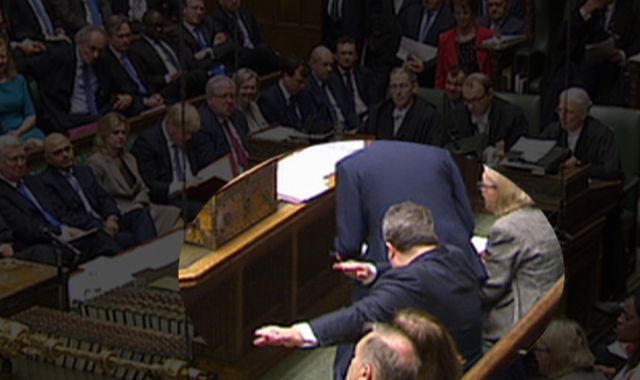 Feb 22, 2017
The "dab" dance is a phenomenon that has caught on around the world.
16
Photos
Cake Box Valentines Winners
1 week ago
65
Photos
The Santa Trap
2 months ago
90
Photos
intu Caroling-on-Ice - 11.12.16
2 months ago
141
Photos
Big Cars Winter Wonderland - World Tour Leg 4 Finale
2 months ago
104
Photos
Wickford Christmas Village
3 months ago
71
Photos
Grays Christmas Lights
3 months ago
100
Photos
Braintree Christmas Lights
3 months ago
163
Photos
intu Christmas Light Switch On & Radio Essex Caroling-on-Ice
3 months ago
8
Photos
Halloween in Essex 2016
4 months ago
47
Photos
Victoria Shopping Centre Halloween Event
4 months ago
32
Photos
The Warren Classic Car Show
5 months ago
39
Photos
Farleigh Hospice Cycle for Life
5 months ago
43
Photos
Essex Country Show
5 months ago
28
Photos
World Tour - Adele in New York
6 months ago
26
Photos
Southend Carnival 2016
6 months ago
83
Photos
Teddy Bears Picnic 2016
6 months ago
31
Photos
Marsh Farm Kids Fest 2016
6 months ago
53
Photos
Cancer Research Relay for Life
7 months ago
24
Photos
Rossi Black Ice Cream Launch
7 months ago
37
Photos
Southend United- Meet the Blues
7 months ago
95
Photos
Dragonboat Racing Chelmsford
8 months ago
116
Photos
Colourthon 2016
8 months ago
37
Photos
Euro 2016 Fanzone at Garon Park
8 months ago
27
Photos
Wild Woods Day 2016
8 months ago
39
Photos
World Tour Grand Finale - Beyonce in Paris
8 months ago
20
Photos
World Tour- Beyonce in Paris
8 months ago
54
Photos
Farleigh Hospice Walk For Life
9 months ago
25
Photos
The Angry Birds Movie at Intu Lakeside
9 months ago
36
Photos
Temple at War
9 months ago
34
Photos
Tyre Tech Family Fun Day in aid of PARC
10 months ago
34
Photos
Maldon Mud Race 2016
10 months ago
46
Photos
Cliffs Wedding Fayre- Hollywood Glitz and Glamour
10 months ago
9
Photos
Southend Shakedown
11 months ago
23
Photos
Brentwood Half Marathon
11 months ago
17
Photos
World Tour Grand Finale- Lionel Richie in Las Vegas
11 months ago
30
Photos
Colchester Half Marathon
11 months ago
22
Photos
World Tour - Lionel Richie in Las Vegas
12 months ago
15
Photos
Essex Cricket Merchandise Launch
12 months ago
6
Photos
The BRIT Awards 2016
12 months ago
8
Photos
The Big Deal Winner
1 year ago
11
Photos
Faces at the Races: Chelmsford City Racecourse
1 year ago
15
Photos
Maldon Fireworks 2015
1 year ago
34
Photos
Southend Carnival 2015
2 years ago
31
Photos
Viilage Green 2015
2 years ago
20
Photos
The Great Pier Swim 2015
2 years ago
15
Photos
Teddy Bears Picnic 2015
2 years ago
18
Photos
The Colourthon
2 years ago
5
Photos
Robin Hood Show - Southend
2 years ago
7
Photos
Maldon Fire Station Open Day
2 years ago
10
Photos
Maritime Festival
2 years ago
29
Photos
The Wild Woods Day
2 years ago
33
Photos
Southend Film Festival
2 years ago
5
Photos
Essex Garden Show - Brentwood
2 years ago
25
Photos
Robin Hood Country Show
2 years ago
17
Photos
Southend Flower Show
2 years ago
9
Photos
The BIG Switch (Rayleigh)
2 years ago
5
Photos
The BIG Switch (Wickford)
2 years ago
14
Photos
Maldon Mud Race 2015
2 years ago
11
Photos
The BIG Switch (Basildon)
2 years ago
12
Photos
The BIG Switch (Chelmsford)
2 years ago
2
Photos
The BIG Switch (Clacton)
2 years ago
2
Photos
The BIG Switch (Billericay)
2 years ago
5
Photos
The BIG Switch (Brentwood)
2 years ago
3
Photos
The BIG Switch (Epping)
2 years ago
3
Photos
The BIG Switch (Harlow)
2 years ago
8
Photos
The BIG Switch (Colchester)
2 years ago
4
Photos
The BIG Switch (Maldon)
2 years ago
2
Photos
The BIG Switch (Witham)
2 years ago
3
Photos
The BIG Switch (Braintree)
2 years ago
2
Photos
The BIG Switch (Canvey Island)
2 years ago
7
Photos
The BIG Switch (Southend)
2 years ago
17
Photos
The Cliffs Pavilion Wedding Fayre 2015
2 years ago
16
Photos
Cursed Event 2014
2 years ago
17
Photos
Chelmsford Marathon 2014
2 years ago