Fatal house fire in Harlow: Investigations continue five years on.
10 minutes ago
Police are re-appealing for the public's help following a fatal house fire in Harlow five years ago. Six members of the same family were killed in...
Campaign to tackle human trafficking & modern slavery
5 hours ago
Essex Police has launched a campaign to raise awareness of human trafficking and modern slavery. #BeAVoice is looking to highlight danger signs...
Local footy
5 hours ago
Southend United are looking to bounce back from two straight League One defeats tonight - The Blues host Peterborough. In League Two Colchester...
Clarets cup bid
22 hours ago
Chelmsford City are looking to make it through to the first round proper of the FA Cup tonight. The Clarets host Bath City in a fourth qualifying round...
UK inflation hits five-year high of 3% as food prices rise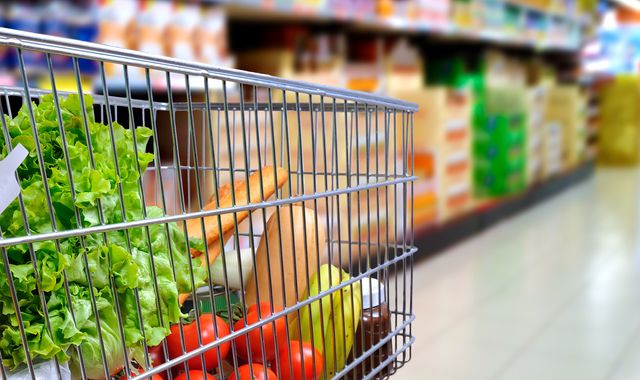 1 hour ago
Inflation rose to 3% in September, its highest level in more than five years, the Office for National Statistics (ONS) said.
Brexit reversal would boost UK growth, says OECD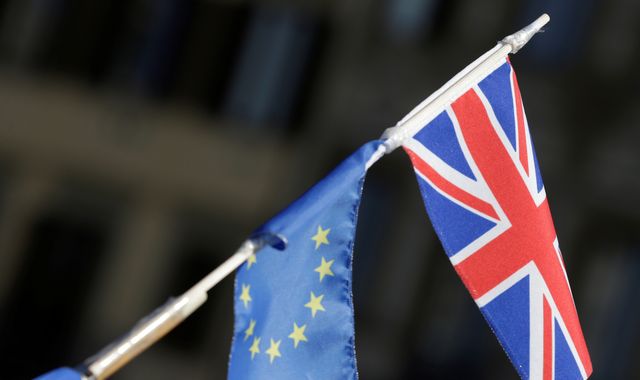 Oct 17, 2017
A political decision to reverse Brexit would have a "significant" positive impact on the UK economy, according to a leading global think-tank.
2018 World Cup play-offs: Who could Northern Ireland and Republic of Ireland face?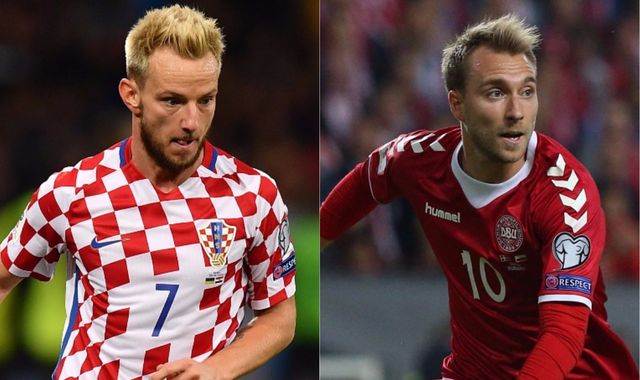 Oct 16, 2017
Following the publication of the FIFA world rankings, the Republic of Ireland and Northern Ireland have learned who they could face in November's World Cup play-offs.
Tottenham's Harry Kane tops Sky Sports Power Rankings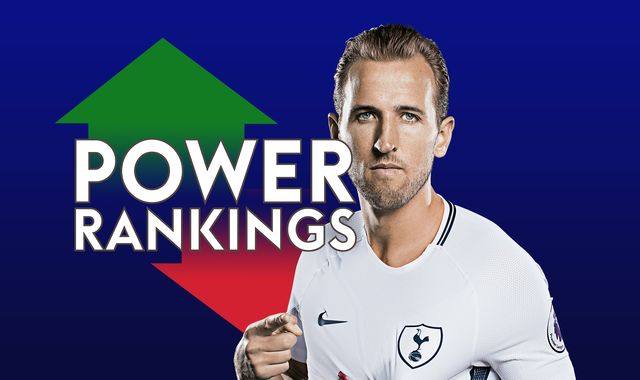 2 hours ago
Tottenham's Harry Kane is still the Premier League's most in-form player, retaining his place atop the Power Rankings ahead of Kevin De Bruyne.
Tokyo's 1964 Olympic flame went out four years ago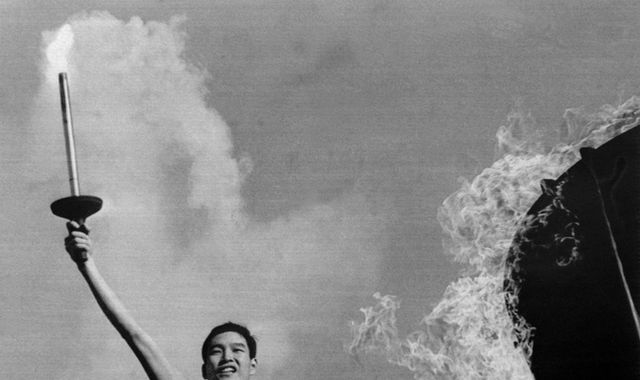 Oct 16, 2017
It was meant to be an eternal reminder of Olympic ideals and the glory of the Games.
Sam Quilliam was kissing fish that blocked his throat, causing his heart to stop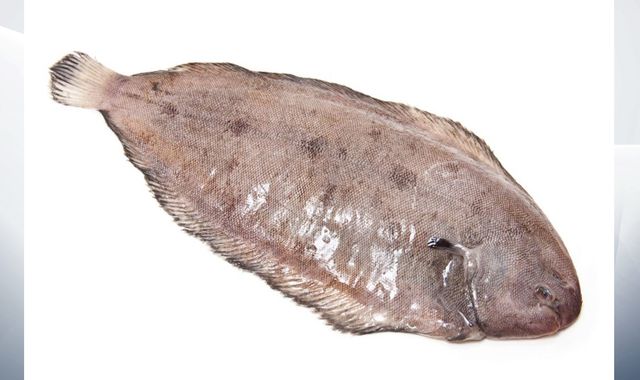 Oct 12, 2017
A man has been reliving the moment he almost died after a 14cm fish jumped down his throat and stopped him breathing.
Harvey Weinstein set to argue against sacking - reports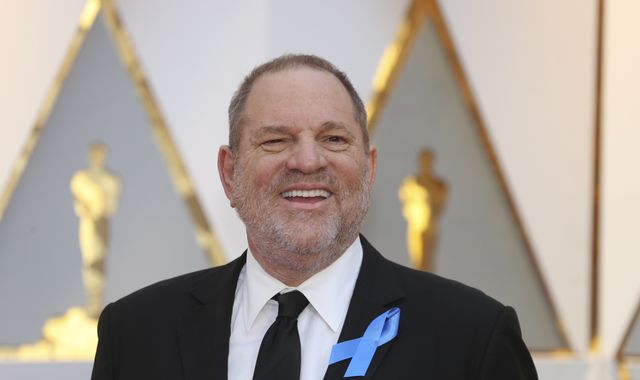 7 hours ago
The board of directors of the Weinstein Company will meet later, with Harvey Weinstein expected to join them by phone.
Alyssa Milano's #MeToo tweet on sexual harassment gets thousands of replies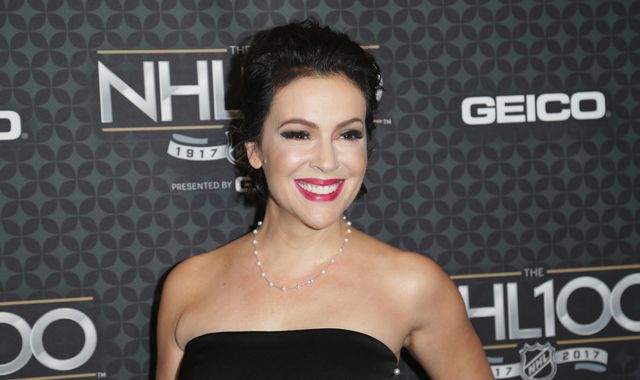 Oct 16, 2017
Actress Alyssa Milano has had more than 30,000 responses to a tweet encouraging people to reply "Me too" if they have ever been sexually harassed or assaulted.
74
Photos
Southend Carnival 2017
2 months ago
40
Photos
Southend Carnival Family Fun Day 2017
2 months ago
29
Photos
Kube Kitchen Final - Nibbles to Naples
2 months ago
67
Photos
Motor Fest 2017 SUNDAY
2 months ago
41
Photos
Motor Fest 2017 SATURDAY
2 months ago
41
Photos
Relay For Life 2017
3 months ago
43
Photos
Meet the Blues 2017
3 months ago
24
Photos
Essex Cricket G20 Family Fun Day 2017
3 months ago
60
Photos
Great Notley Summer Fete 2017
3 months ago
28
Photos
Castle Point Show 2017
3 months ago
24
Photos
Films Under Stars - La La Land
3 months ago
59
Photos
World Tour Finale - Ed Sheeran in New York
4 months ago
35
Photos
Southend Raft Race 2017
4 months ago
76
Photos
Essex Pride 2017
4 months ago
51
Photos
Wild Woods Day 2017
4 months ago
41
Photos
In the Park Festival 2017 - Gallery 1
5 months ago
54
Photos
In the Park Festival 2017 - Gallery 2
5 months ago
61
Photos
Farleigh Hospice - Walk for Life - Gallery 2
5 months ago
60
Photos
Farleigh Hospice - Walk for Life 2017 - Gallery 1
5 months ago
45
Photos
Cook with Kube - Give Me Five Final
5 months ago
25
Photos
Maldon Mud Race 2017
5 months ago
26
Photos
Wake Up Essex - Mug Amnesty
6 months ago
53
Photos
World Tour Finale - Justin Bieber
7 months ago
20
Photos
World Tour- Beyonce in Paris
7 months ago
2
Photos
The BIG Switch (Canvey Island)
7 months ago
14
Photos
Maldon Mud Race 2015
7 months ago
16
Photos
Cursed Event 2014
7 months ago
21
Photos
World Tour - Adele in New York
7 months ago
30
Photos
Colchester Half Marathon 2016
7 months ago
50
Photos
Colchester Half Marathon 12th March 2017
7 months ago
16
Photos
Cake Box Valentines Winners
8 months ago
65
Photos
The Santa Trap
10 months ago
90
Photos
intu Caroling-on-Ice - 11.12.16
10 months ago
141
Photos
Big Cars Winter Wonderland - World Tour Leg 4 Finale
10 months ago
104
Photos
Wickford Christmas Village
11 months ago
71
Photos
Grays Christmas Lights
11 months ago
100
Photos
Braintree Christmas Lights
11 months ago
163
Photos
intu Christmas Light Switch On & Radio Essex Caroling-on-Ice
11 months ago
8
Photos
Halloween in Essex 2016
12 months ago
47
Photos
Victoria Shopping Centre Halloween Event
12 months ago
32
Photos
The Warren Classic Car Show
1 year ago
39
Photos
Farleigh Hospice Cycle for Life
1 year ago
43
Photos
Essex Country Show
1 year ago
26
Photos
Southend Carnival 2016
1 year ago
83
Photos
Teddy Bears Picnic 2016
1 year ago
31
Photos
Marsh Farm Kids Fest 2016
1 year ago
53
Photos
Cancer Research Relay for Life
1 year ago
24
Photos
Rossi Black Ice Cream Launch
1 year ago
37
Photos
Southend United- Meet the Blues
1 year ago
95
Photos
Dragonboat Racing Chelmsford
1 year ago
116
Photos
Colourthon 2016
1 year ago
37
Photos
Euro 2016 Fanzone at Garon Park
1 year ago
27
Photos
Wild Woods Day 2016
1 year ago
39
Photos
World Tour Grand Finale - Beyonce in Paris
1 year ago
54
Photos
Farleigh Hospice Walk For Life
1 year ago
25
Photos
The Angry Birds Movie at Intu Lakeside
1 year ago
34
Photos
Tyre Tech Family Fun Day in aid of PARC
1 year ago
34
Photos
Maldon Mud Race 2016
1 year ago
46
Photos
Cliffs Wedding Fayre- Hollywood Glitz and Glamour
2 years ago
9
Photos
Southend Shakedown
2 years ago
23
Photos
Brentwood Half Marathon
2 years ago
17
Photos
World Tour Grand Finale- Lionel Richie in Las Vegas
2 years ago
22
Photos
World Tour - Lionel Richie in Las Vegas
2 years ago
15
Photos
Essex Cricket Merchandise Launch
2 years ago
6
Photos
The BRIT Awards 2016
2 years ago
8
Photos
The Big Deal Winner
2 years ago
11
Photos
Faces at the Races: Chelmsford City Racecourse
2 years ago
15
Photos
Maldon Fireworks 2015
2 years ago
34
Photos
Southend Carnival 2015
2 years ago
31
Photos
Viilage Green 2015
2 years ago
20
Photos
The Great Pier Swim 2015
2 years ago
15
Photos
Teddy Bears Picnic 2015
2 years ago
18
Photos
The Colourthon
2 years ago
5
Photos
Robin Hood Show - Southend
2 years ago
7
Photos
Maldon Fire Station Open Day
2 years ago
10
Photos
Maritime Festival
2 years ago
29
Photos
The Wild Woods Day
2 years ago
33
Photos
Southend Film Festival
2 years ago
5
Photos
Essex Garden Show - Brentwood
2 years ago
25
Photos
Robin Hood Country Show
2 years ago
17
Photos
Southend Flower Show
2 years ago
9
Photos
The BIG Switch (Rayleigh)
2 years ago
5
Photos
The BIG Switch (Wickford)
2 years ago
11
Photos
The BIG Switch (Basildon)
2 years ago
12
Photos
The BIG Switch (Chelmsford)
2 years ago
2
Photos
The BIG Switch (Clacton)
2 years ago
2
Photos
The BIG Switch (Billericay)
2 years ago
5
Photos
The BIG Switch (Brentwood)
2 years ago
3
Photos
The BIG Switch (Epping)
2 years ago
3
Photos
The BIG Switch (Harlow)
2 years ago
8
Photos
The BIG Switch (Colchester)
2 years ago
4
Photos
The BIG Switch (Maldon)
2 years ago
2
Photos
The BIG Switch (Witham)
2 years ago
3
Photos
The BIG Switch (Braintree)
2 years ago
7
Photos
The BIG Switch (Southend)
2 years ago
17
Photos
The Cliffs Pavilion Wedding Fayre 2015
2 years ago
17
Photos
Chelmsford Marathon 2014
3 years ago