North Korea calls Trump's 'rocket man' comment an 'irreversible mistake'
25 minutes ago
North Korea's foreign minister says Donald Trump made an "irreversible mistake" calling Kim Jong Un a "rocket man".
Mexico rocked by 6.1 magnitude earthquake aftershock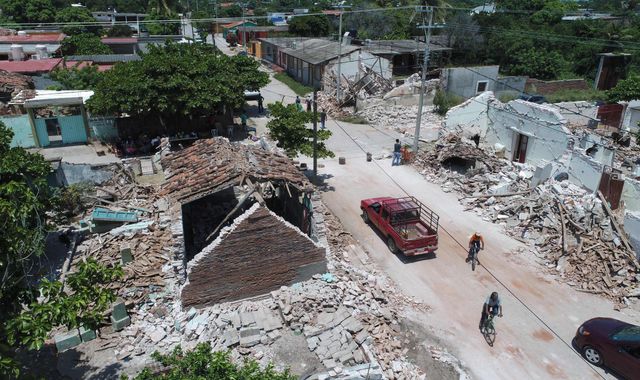 5 hours ago
An aftershock with a magnitude of 6.1 has hit Mexico, just days after a devastating tremor left 295 people dead.
Linares vs Campbell: Your one stop preview for this weekend's WBA lightweight title fight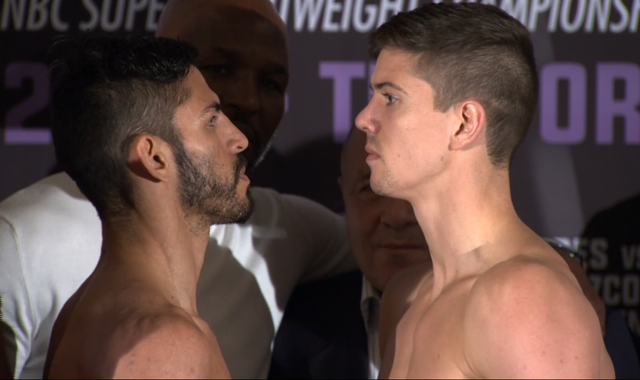 Sep 22, 2017
Olympic hero Luke Campbell is targeting world title glory in the professional ranks when he challenges WBA lightweight champion Jorge Linares.
Five stats to tell your mates from Saturday's Premier League games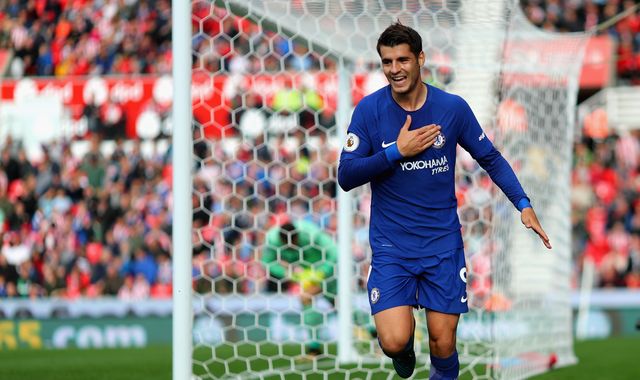 1 hour ago
What were the standout stats from Saturday's football?
Sock wars: Canadian PM's footwear incurs the wrath of Shatner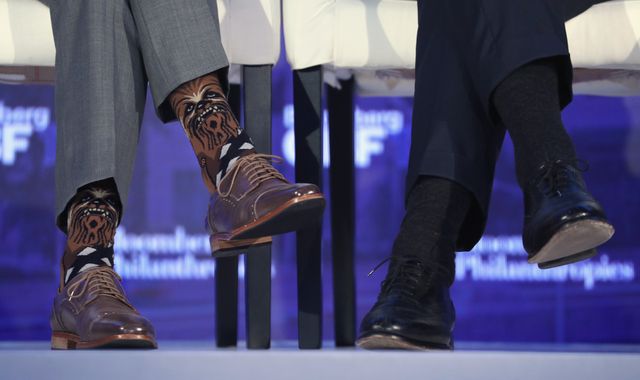 Sep 22, 2017
The Canadian PM's choice of socks has prompted Twitter banter involving Star Wars' Luke Skywalker and Star Trek's Captain Kirk.
Nazi gun uncovered on new statue for Russian AK-47 inventor Mikhail Kalashnikov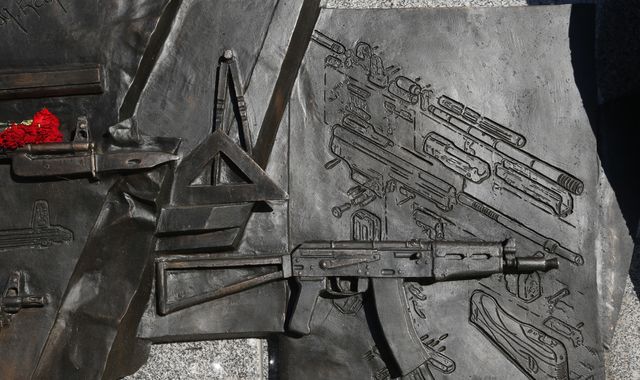 Sep 22, 2017
A new monument dedicated to the Russian inventor of the AK-47 assault rifle has been altered after it was found to carry the image of a gun used by Nazis during the Second World War.
Colin Firth becomes Italian citizen after Brexit vote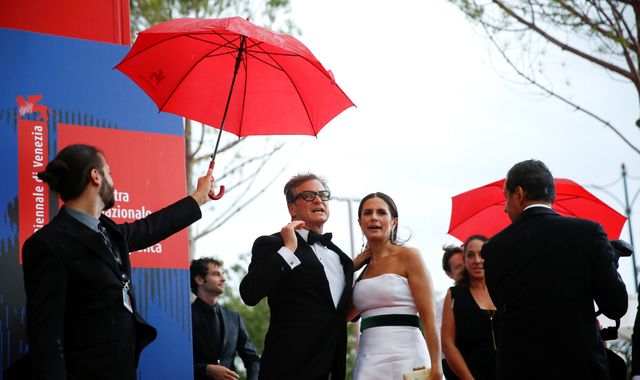 6 hours ago
Film star Colin Firth has taken Italian citizenship in the wake of the Brexit vote, it has been revealed.
Stellan Skarsgard won't mentor his actor sons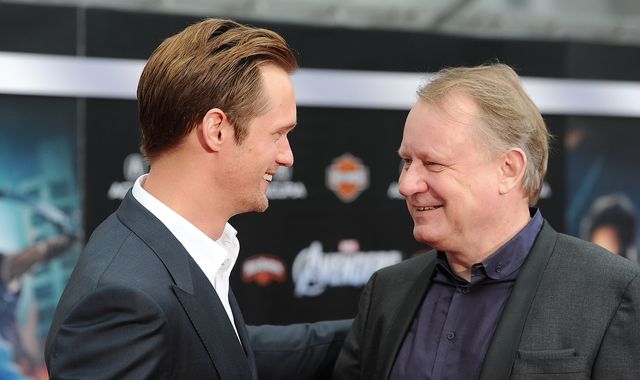 4 hours ago
Stellan Skarsgard has told Sky News he doesn't give advice to his four sons who have followed in his footsteps in becoming actors.
74
Photos
Southend Carnival 2017
1 month ago
40
Photos
Southend Carnival Family Fun Day 2017
1 month ago
29
Photos
Kube Kitchen Final - Nibbles to Naples
1 month ago
67
Photos
Motor Fest 2017 SUNDAY
2 months ago
41
Photos
Motor Fest 2017 SATURDAY
2 months ago
41
Photos
Relay For Life 2017
2 months ago
43
Photos
Meet the Blues 2017
2 months ago
24
Photos
Essex Cricket G20 Family Fun Day 2017
2 months ago
60
Photos
Great Notley Summer Fete 2017
2 months ago
28
Photos
Castle Point Show 2017
2 months ago
24
Photos
Films Under Stars - La La Land
3 months ago
59
Photos
World Tour Finale - Ed Sheeran in New York
3 months ago
35
Photos
Southend Raft Race 2017
3 months ago
76
Photos
Essex Pride 2017
3 months ago
51
Photos
Wild Woods Day 2017
4 months ago
41
Photos
In the Park Festival 2017 - Gallery 1
4 months ago
54
Photos
In the Park Festival 2017 - Gallery 2
4 months ago
61
Photos
Farleigh Hospice - Walk for Life - Gallery 2
4 months ago
60
Photos
Farleigh Hospice - Walk for Life 2017 - Gallery 1
4 months ago
45
Photos
Cook with Kube - Give Me Five Final
4 months ago
25
Photos
Maldon Mud Race 2017
5 months ago
26
Photos
Wake Up Essex - Mug Amnesty
5 months ago
53
Photos
World Tour Finale - Justin Bieber
6 months ago
20
Photos
World Tour- Beyonce in Paris
6 months ago
2
Photos
The BIG Switch (Canvey Island)
6 months ago
14
Photos
Maldon Mud Race 2015
6 months ago
16
Photos
Cursed Event 2014
6 months ago
21
Photos
World Tour - Adele in New York
6 months ago
30
Photos
Colchester Half Marathon 2016
6 months ago
50
Photos
Colchester Half Marathon 12th March 2017
6 months ago
16
Photos
Cake Box Valentines Winners
7 months ago
65
Photos
The Santa Trap
9 months ago
90
Photos
intu Caroling-on-Ice - 11.12.16
9 months ago
141
Photos
Big Cars Winter Wonderland - World Tour Leg 4 Finale
9 months ago
104
Photos
Wickford Christmas Village
10 months ago
71
Photos
Grays Christmas Lights
10 months ago
100
Photos
Braintree Christmas Lights
10 months ago
163
Photos
intu Christmas Light Switch On & Radio Essex Caroling-on-Ice
10 months ago
8
Photos
Halloween in Essex 2016
11 months ago
47
Photos
Victoria Shopping Centre Halloween Event
11 months ago
32
Photos
The Warren Classic Car Show
12 months ago
39
Photos
Farleigh Hospice Cycle for Life
1 year ago
43
Photos
Essex Country Show
1 year ago
26
Photos
Southend Carnival 2016
1 year ago
83
Photos
Teddy Bears Picnic 2016
1 year ago
31
Photos
Marsh Farm Kids Fest 2016
1 year ago
53
Photos
Cancer Research Relay for Life
1 year ago
24
Photos
Rossi Black Ice Cream Launch
1 year ago
37
Photos
Southend United- Meet the Blues
1 year ago
95
Photos
Dragonboat Racing Chelmsford
1 year ago
116
Photos
Colourthon 2016
1 year ago
37
Photos
Euro 2016 Fanzone at Garon Park
1 year ago
27
Photos
Wild Woods Day 2016
1 year ago
39
Photos
World Tour Grand Finale - Beyonce in Paris
1 year ago
54
Photos
Farleigh Hospice Walk For Life
1 year ago
25
Photos
The Angry Birds Movie at Intu Lakeside
1 year ago
34
Photos
Tyre Tech Family Fun Day in aid of PARC
1 year ago
34
Photos
Maldon Mud Race 2016
1 year ago
46
Photos
Cliffs Wedding Fayre- Hollywood Glitz and Glamour
1 year ago
9
Photos
Southend Shakedown
1 year ago
23
Photos
Brentwood Half Marathon
2 years ago
17
Photos
World Tour Grand Finale- Lionel Richie in Las Vegas
2 years ago
22
Photos
World Tour - Lionel Richie in Las Vegas
2 years ago
15
Photos
Essex Cricket Merchandise Launch
2 years ago
6
Photos
The BRIT Awards 2016
2 years ago
8
Photos
The Big Deal Winner
2 years ago
11
Photos
Faces at the Races: Chelmsford City Racecourse
2 years ago
15
Photos
Maldon Fireworks 2015
2 years ago
34
Photos
Southend Carnival 2015
2 years ago
31
Photos
Viilage Green 2015
2 years ago
20
Photos
The Great Pier Swim 2015
2 years ago
15
Photos
Teddy Bears Picnic 2015
2 years ago
18
Photos
The Colourthon
2 years ago
5
Photos
Robin Hood Show - Southend
2 years ago
7
Photos
Maldon Fire Station Open Day
2 years ago
10
Photos
Maritime Festival
2 years ago
29
Photos
The Wild Woods Day
2 years ago
33
Photos
Southend Film Festival
2 years ago
5
Photos
Essex Garden Show - Brentwood
2 years ago
25
Photos
Robin Hood Country Show
2 years ago
17
Photos
Southend Flower Show
2 years ago
9
Photos
The BIG Switch (Rayleigh)
2 years ago
5
Photos
The BIG Switch (Wickford)
2 years ago
11
Photos
The BIG Switch (Basildon)
2 years ago
12
Photos
The BIG Switch (Chelmsford)
2 years ago
2
Photos
The BIG Switch (Clacton)
2 years ago
2
Photos
The BIG Switch (Billericay)
2 years ago
5
Photos
The BIG Switch (Brentwood)
2 years ago
3
Photos
The BIG Switch (Epping)
2 years ago
3
Photos
The BIG Switch (Harlow)
2 years ago
8
Photos
The BIG Switch (Colchester)
2 years ago
4
Photos
The BIG Switch (Maldon)
2 years ago
2
Photos
The BIG Switch (Witham)
2 years ago
3
Photos
The BIG Switch (Braintree)
2 years ago
7
Photos
The BIG Switch (Southend)
2 years ago
17
Photos
The Cliffs Pavilion Wedding Fayre 2015
2 years ago
17
Photos
Chelmsford Marathon 2014
3 years ago