Essex Matters: Councils reassure residents of fire safety after Grenfell blaze
4 hours ago
Radio Essex has spoken with councils across the county to reassure residents they are doing all they can to monitor and improve fire safety, following...
Councillor appalled after gate ripped from entrance to land used as an unauthorised encampment
11 hours ago
Thurrock Council has been completing work to target harden many open green spaces across the borough in a bid to reduce the number of unauthorised encampments...
Bright start under lights for Essex
11 hours ago
Essex are very much on top in their latest Division One County Championship match, after dismissing Middlesex for 246 and then reaching 106 without loss...
Today`s cricket
Jun 26, 2017
A new era of county championship cricket starts today with the first ever round of day-night games, including at Chelmsford. Reigning Champions...
'Powerful' cyberattack on Ukraine goes global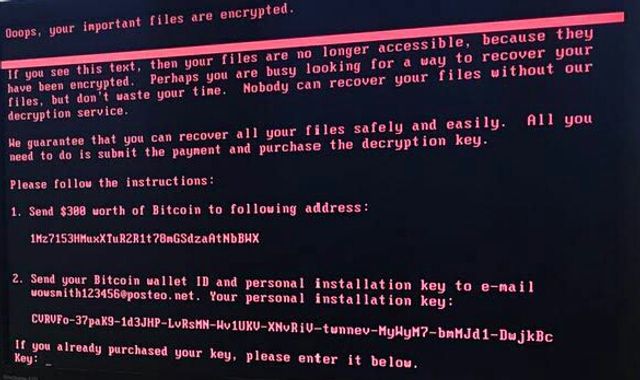 Jun 27, 2017
A "powerful" cyberattack that started in Ukraine has spread across the world, hitting banks, government IT systems and energy firms.
What is Petrwrap virus behind cyberattack?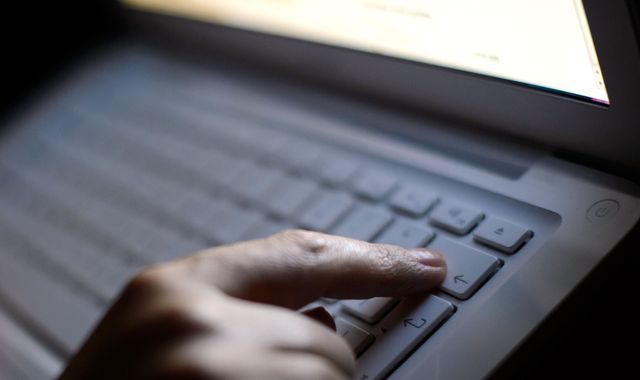 Jun 27, 2017
The latest global ransomware virus has spread fast after initially affecting computer systems in Ukraine, but how exactly does it work?
Lions surrender 14-point lead in Wellington thriller match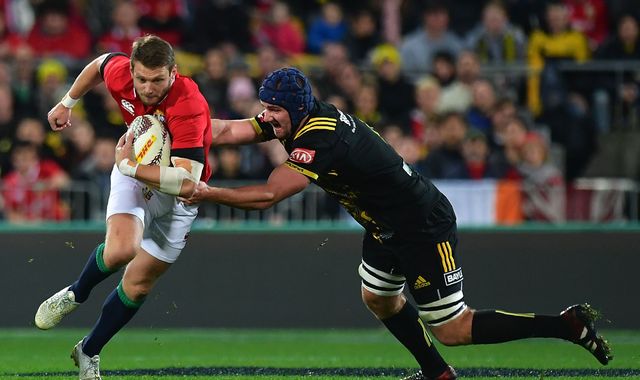 Jun 27, 2017
The British and Irish Lions surrendered a 14-point lead as the Hurricanes held them to a pulsating 31-31 draw in their final midweek game in New Zealand.
Frank de Boer named as new manager of Crystal Palace
21 hours ago
Frank de Boer has been appointed Crystal Palace manager on a three-year contract.
Singhsbury's becomes Morrisinghs after Sainsbury's threatens legal action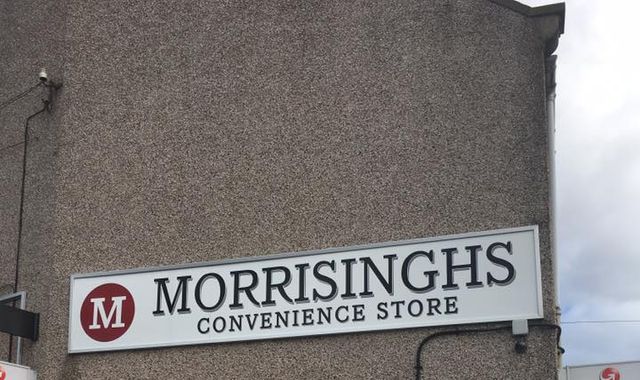 3 hours ago
A convenience store called Singhsbury's has changed its name after being threatened with legal action... to Morrisinghs.
Top South African ultra-marathon runner Bruce Fordyce robbed of trainers at gunpoint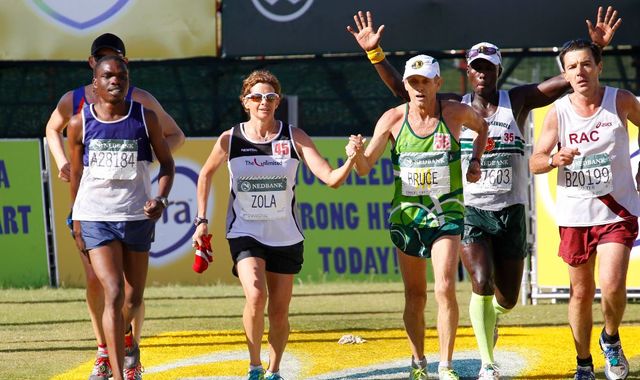 Jun 23, 2017
A top South African athlete has been mugged at gunpoint while out on his morning run.
Johnny Depp may face perjury charges over 'war on terrier', warns Australian deputy PM
4 hours ago
Australia's deputy prime minister has warned Johnny Depp could face perjury charges in the "terriergate" saga.
Baby Driver? 'There's not much else to compare it to'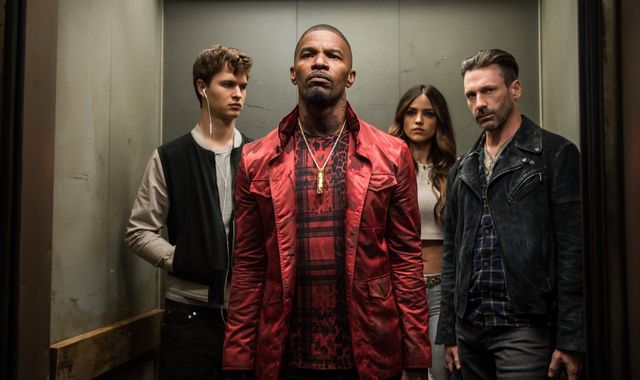 1 hour ago
Mad Men star Jon Hamm has told Sky News his new film Baby Driver was a "unique and exciting opportunity".
35
Photos
Southend Raft Race 2017
2 days ago
76
Photos
Essex Pride 2017
2 days ago
51
Photos
Wild Woods Day 2017
3 weeks ago
41
Photos
In the Park Festival 2017 - Gallery 1
4 weeks ago
54
Photos
In the Park Festival 2017 - Gallery 2
4 weeks ago
61
Photos
Farleigh Hospice - Walk for Life - Gallery 2
1 month ago
60
Photos
Farleigh Hospice - Walk for Life 2017 - Gallery 1
1 month ago
45
Photos
Cook with Kube - Give Me Five Final
1 month ago
25
Photos
Maldon Mud Race 2017
2 months ago
26
Photos
Wake Up Essex - Mug Amnesty
2 months ago
53
Photos
World Tour Finale - Justin Bieber
3 months ago
20
Photos
World Tour- Beyonce in Paris
3 months ago
2
Photos
The BIG Switch (Canvey Island)
3 months ago
14
Photos
Maldon Mud Race 2015
3 months ago
16
Photos
Cursed Event 2014
3 months ago
21
Photos
World Tour - Adele in New York
3 months ago
30
Photos
Colchester Half Marathon 2016
3 months ago
50
Photos
Colchester Half Marathon 12th March 2017
3 months ago
16
Photos
Cake Box Valentines Winners
4 months ago
65
Photos
The Santa Trap
6 months ago
90
Photos
intu Caroling-on-Ice - 11.12.16
6 months ago
141
Photos
Big Cars Winter Wonderland - World Tour Leg 4 Finale
6 months ago
104
Photos
Wickford Christmas Village
7 months ago
71
Photos
Grays Christmas Lights
7 months ago
100
Photos
Braintree Christmas Lights
7 months ago
163
Photos
intu Christmas Light Switch On & Radio Essex Caroling-on-Ice
7 months ago
8
Photos
Halloween in Essex 2016
8 months ago
47
Photos
Victoria Shopping Centre Halloween Event
8 months ago
32
Photos
The Warren Classic Car Show
9 months ago
39
Photos
Farleigh Hospice Cycle for Life
9 months ago
43
Photos
Essex Country Show
9 months ago
26
Photos
Southend Carnival 2016
10 months ago
83
Photos
Teddy Bears Picnic 2016
10 months ago
31
Photos
Marsh Farm Kids Fest 2016
10 months ago
53
Photos
Cancer Research Relay for Life
11 months ago
24
Photos
Rossi Black Ice Cream Launch
11 months ago
37
Photos
Southend United- Meet the Blues
11 months ago
95
Photos
Dragonboat Racing Chelmsford
12 months ago
116
Photos
Colourthon 2016
12 months ago
37
Photos
Euro 2016 Fanzone at Garon Park
1 year ago
27
Photos
Wild Woods Day 2016
1 year ago
39
Photos
World Tour Grand Finale - Beyonce in Paris
1 year ago
54
Photos
Farleigh Hospice Walk For Life
1 year ago
25
Photos
The Angry Birds Movie at Intu Lakeside
1 year ago
34
Photos
Tyre Tech Family Fun Day in aid of PARC
1 year ago
34
Photos
Maldon Mud Race 2016
1 year ago
46
Photos
Cliffs Wedding Fayre- Hollywood Glitz and Glamour
1 year ago
9
Photos
Southend Shakedown
1 year ago
23
Photos
Brentwood Half Marathon
1 year ago
17
Photos
World Tour Grand Finale- Lionel Richie in Las Vegas
1 year ago
22
Photos
World Tour - Lionel Richie in Las Vegas
1 year ago
15
Photos
Essex Cricket Merchandise Launch
1 year ago
6
Photos
The BRIT Awards 2016
1 year ago
8
Photos
The Big Deal Winner
1 year ago
11
Photos
Faces at the Races: Chelmsford City Racecourse
2 years ago
15
Photos
Maldon Fireworks 2015
2 years ago
34
Photos
Southend Carnival 2015
2 years ago
31
Photos
Viilage Green 2015
2 years ago
20
Photos
The Great Pier Swim 2015
2 years ago
15
Photos
Teddy Bears Picnic 2015
2 years ago
18
Photos
The Colourthon
2 years ago
5
Photos
Robin Hood Show - Southend
2 years ago
7
Photos
Maldon Fire Station Open Day
2 years ago
10
Photos
Maritime Festival
2 years ago
29
Photos
The Wild Woods Day
2 years ago
33
Photos
Southend Film Festival
2 years ago
5
Photos
Essex Garden Show - Brentwood
2 years ago
25
Photos
Robin Hood Country Show
2 years ago
17
Photos
Southend Flower Show
2 years ago
9
Photos
The BIG Switch (Rayleigh)
2 years ago
5
Photos
The BIG Switch (Wickford)
2 years ago
11
Photos
The BIG Switch (Basildon)
2 years ago
12
Photos
The BIG Switch (Chelmsford)
2 years ago
2
Photos
The BIG Switch (Clacton)
2 years ago
2
Photos
The BIG Switch (Billericay)
2 years ago
5
Photos
The BIG Switch (Brentwood)
2 years ago
3
Photos
The BIG Switch (Epping)
2 years ago
3
Photos
The BIG Switch (Harlow)
2 years ago
8
Photos
The BIG Switch (Colchester)
2 years ago
4
Photos
The BIG Switch (Maldon)
2 years ago
2
Photos
The BIG Switch (Witham)
2 years ago
3
Photos
The BIG Switch (Braintree)
2 years ago
7
Photos
The BIG Switch (Southend)
2 years ago
17
Photos
The Cliffs Pavilion Wedding Fayre 2015
2 years ago
17
Photos
Chelmsford Marathon 2014
2 years ago