Get ready for the ultimate road trip adventure across the stunning county of Essex with Group 1 Skoda Southend!
Buckle up as we hit the road to explore the hidden gems, scenic landscapes, and vibrant towns that make Essex so special. We'll be broadcasting from around the county, meeting the fantastic people that call it home. We want to meet you on journey back to the Icon Building.
Here's the map of the Big Drive Home's route back to Radio Essex HQ. Join us where you can!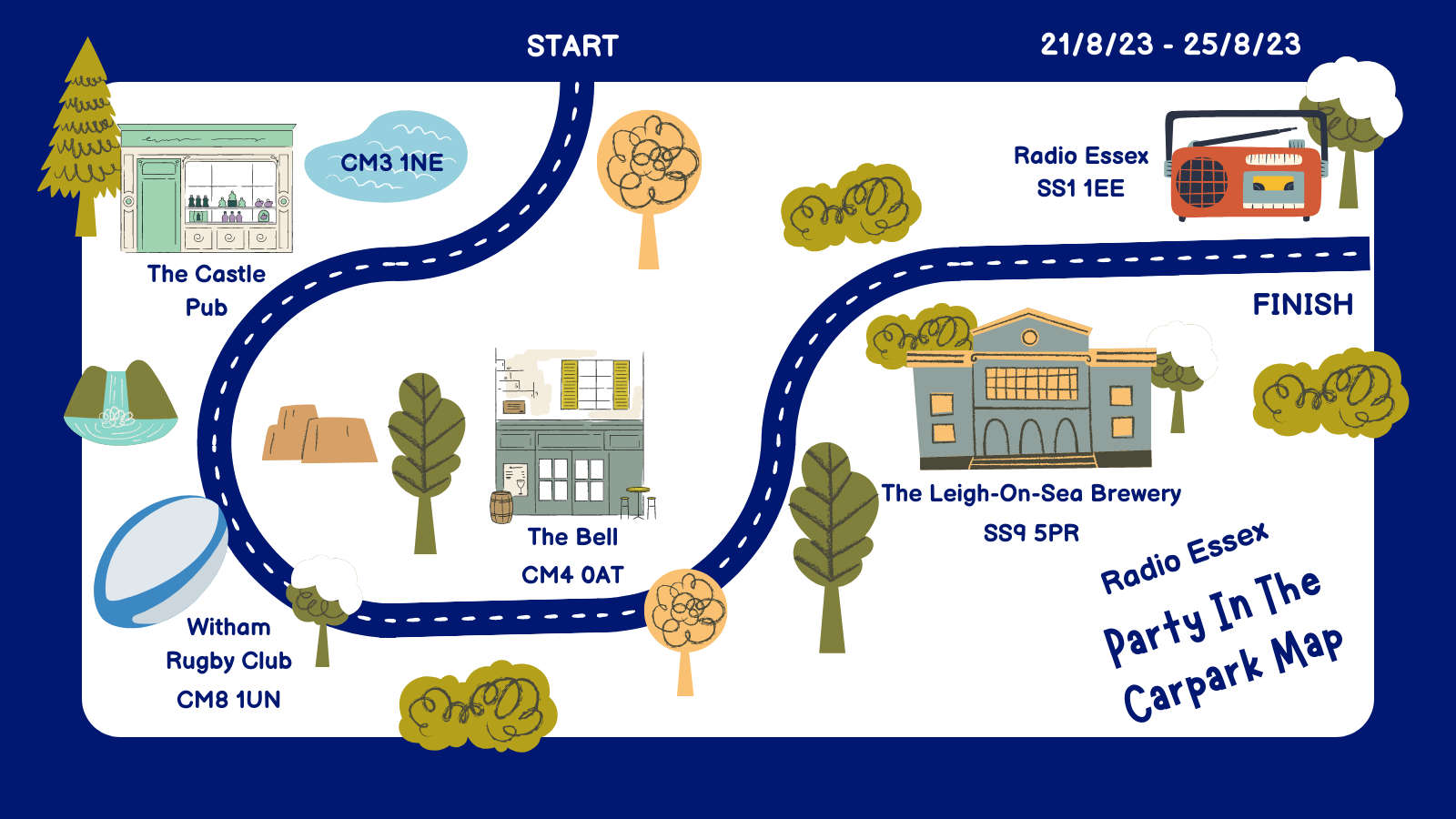 What sets "Chris & Scott's Big Drive Home" apart is YOU – our amazing listeners! We're not just talking to you; we want you right there with us, experiencing every mile of this thrilling journey. Look out for the meet-ups spots, where we can have a laugh, share stories, and create unforgettable memories together.
No matter where you are, you can always be a part of the action. Listen every weekday and enjoy the live show from the comfort of your own home. If you prefer to visualize the adventure, we've got you covered with live streaming on our website. Don't forget to follow us on social media – Facebook, Twitter, and Instagram – to get exclusive behind-the-scenes peeks, sneak peeks of upcoming destinations, and even some impromptu mini-contests along the way.
Join Chris & Scott on the Big Drive Home as we explore the heart of Essex, one city at a time. Discover new places, connect with fantastic people, and share your love for our incredible county. Together, we'll create memories that will last a lifetime. So fasten your seatbelts, because the adventure awaits – and it's going to be one epic drive home!